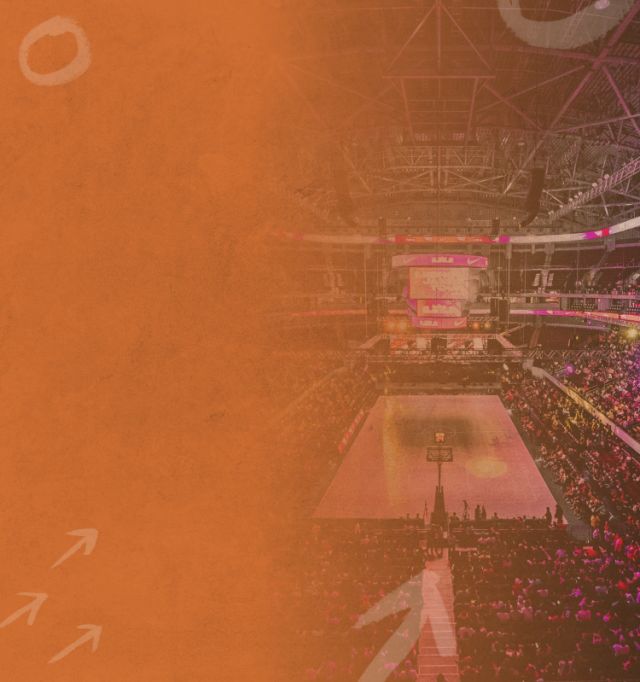 NCAAB March Madness: Teams to Watch
The group of March Madness teams for this year's tournament is taking shape and a wide open NCAA basketball tournament is anticipated. Contenders are plentiful and when it comes to the March Madness betting market, there are some interesting teams to look at as tournament time approaches.
Tommy's love of sports betting blossomed in the early 1990s as he began making regular trips to Las Vegas sportsbooks. The winner of ESPN Insider's 2014 Las Vegas Super Bowl Prop contest, Tommy started his own sports betting site 10 years ago and uses data and analytics to make selections on college basketball and Major League Baseball.   
Teams to Watch: March Madness 2022
Gonzaga +400
There's a reason Gonzaga is the betting favorite and one of the top ranked teams for March Madness. Gonzaga has been dominant in all aspects and the ongoing critique of the Zags playing in the "easy" West Coast Conference is a narrative that should be put to bed. Gonzaga have defeated several ranked teams this season, and their star freshman Chet Holmgren is blossoming into a legitimate NBA lottery pick prospect. His long strides get him up and down the court effortlessly and he is the type of player that should thrive in March Madness games. He's only one year removed from the U19 Basketball World Cup, where he excelled, so the tournament environment is not foreign to him. Gonzaga has covered the spread in four out of their last six NCAA Tournament games: betting on them in individual games is acceptable. The success should continue for this year's favorite amongst March Madness teams.
Arizona +600
First year coach Tommy Lloyd, a former assistant at Gonzaga, has brought a disciplined yet dynamic style to this Wildcat team. Arizona was unheralded at the start of the season as you could easily find +5000 on them to win March Madness. It was questionable if they would be good enough to even be considered as one of the March Madness bubble teams. Those questions were erased early on this season as they crushed Michigan and shortly thereafter defeated ranked Illinois at Champaign. Their success has continued in PAC 12 play. If there is a weakness in their play, it is Arizona's tendency to get sloppy with the ball, which is something that can really hurt a team come March Madness. However, as any well coached team will do, they address their weaknesses and the turnover numbers have been heading in the right direction for the Wildcats. PAC 12 player of the year candidate Bennedict Mathurin will be a force come March Madness.
Duke +1000
The Blue Devils, regardless of the outcome of the ACC Tournament, are the best team in the ACC and should be regarded as a serious contender for the national championship. Duke brings a complete attack to the court as they can be dominant both offensively and on defense. A lot will ride on freshman forward Paolo Banchero and how far he can take the Blue devils on Coach K's final ride. This is a lot to place on a young player's shoulders as their legendary head coach will step away from the game. Banchero holds a 51% 2-pt shooting percentage and is averaging over 17 points per game. Solid numbers for a freshman who has been improving all season. Betting on Duke to win their region or the championship is worth a look if the odds are acceptable to you, but beware getting behind Duke in individual contests. The Blue Devils have covered the spread in only two out of their last six NCAA tournament games. As far as making a deep run, their dynamic offense and veteran coaching is what will carry them.
UCLA +2000
As good as the Bruins are on offense, they lead the PAC 12 conference in scoring defense. Their balanced attack will serve them well come tournament time under third year coach Mick Cronin, who is no stranger to the postseason. Cronin always gets the most out of his teams come March Madness: he has a strong starting five for the tournament this year led by experienced junior guard Johnny Juzang. Juzang, who is a Wooden Award finalist, carried UCLA to a final four berth in last year's tournament while averaging over 22 points per game. There is no reason to think that he won't do that again.
Houston +3000
The Houston Cougars are an uber-athletic team that has embarrassed both conference and non-conference opponents alike. The one caveat however, is that these beat-downs happened with Houston playing at home. Out of Houston's five losses this season, four have come in road games so the jury is still out on how the Cougars will perform playing at neutral sites. The more physical teams may give Houston some trouble come March Madness but if their draw creates a situation where physical teams like Auburn, Alabama, and Baylor are on the other side of the bracket, things may set up nicely. The loss of star junior guard Marcus Sasser is a tremendous blow to Houston, however Jamal Shead has stepped up nicely as a double digit scoring threat that can fill up the stat sheet with his assist game. A deep run for the Cougars will hinge on them continuing their tenacious defensive approach. They are number 2 in all of college basketball in defensive efficiency, just ahead of Gonzaga.
Iowa Hawkeyes +8000
Soon to be All-American Keegan Murray works hard on both ends of the floor. On offense, he can score in so many ways and he is a big reason why Iowa's offense has evolved into a more dynamic unit as the season has unfolded. Iowa's offensive versatility will give even the best defenses trouble and the Hawkeyes may very well end up being the best Big 10 team in the tournament. Iowa is not getting the attention given to other Big 10 teams like Illinois or Purdue, but don't be surprised if they outlast their Big 10 counterparts come March Madness. Bet accordingly as Iowa may present some nice odds in head to head plays and advancing to the Elite Eight or even the Final Four. A lot will depend on their draw of course… but there is a lot to like with this well coached and improving team.
NCAAB Odds
Odds updated: Jul 18, 2:10 PM UTC
NCAAB Standings
America East
American Athletic Conference
ASUN
Atlantic 10
Atlantic Coast
Big 12
Big East
Big Sky
Big South
Big Ten
Big West
Colonial Athletic Association
Conference USA
Horizon League
Independents
Ivy League
Metro Atlantic Athletic
Mid-American
Mid-Eastern Athletic
Missouri Valley
Mountain West
Northeast
Ohio Valley
Pacific-12
Patriot League
Southeastern
Southern
Southland
Southwestern Athletic
Summit
Sun Belt
West Coast
Western Athletic
Division
America East
All Divisions
Team
Conf
W
L
Pct
Home
Away
Div
Ats
OU

1

Albany

3-13
8
23
.258
5-7
3-16
0-0
10-17-1
20-8-0

2

Binghamton

8-8
12
17
.414
8-7
4-10
0-0
13-14-0
14-12-1

3

Bryant

8-8
17
12
.586
10-4
7-8
0-0
11-15-1
12-15-0

4

Maine

7-9
13
16
.448
8-4
5-12
0-0
15-11-1
14-12-1

5

Massachusetts Lowell

11-5
24
7
.774
15-0
9-7
0-0
17-10-1
16-12-0

6

New Hampshire

9-7
14
14
.500
10-4
4-10
0-0
12-14-0
12-13-1

7

NJIT

4-12
7
22
.241
5-8
2-14
0-0
15-12-1
18-10-0

8

UMBC

8-8
18
13
.581
13-3
5-10
0-0
15-15-0
13-17-0

9

Vermont

14-2
20
10
.667
11-1
9-9
0-0
16-12-1
17-12-0
Last updated: Jul 18, 1:22 PM UTC
Best college basketball offers 2021