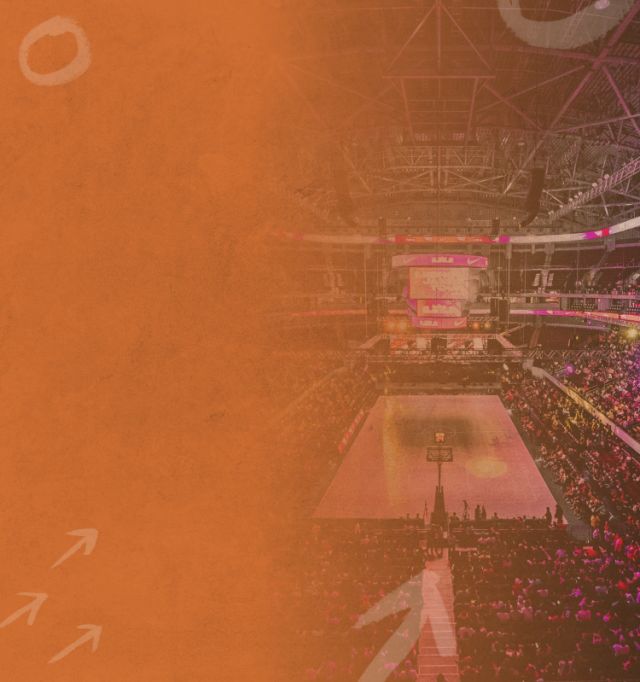 2022 NCAA March Madness: Why bets are smarter than brackets
The March Madness bracket is famous as one of the most fun aspects of sports betting.
But for chances to win money, and enjoyment of the tournament itself, betting is where the smart players turn their attention.
Read on for the reasons why bets are smarter than brackets at March Madness 2022.
There are certain things in life that just go together. You have peanut butter and jelly, salt and pepper, copy and paste, and March Madness and the NCAA March Madness bracket. If you've watched any college basketball in March, the chances that you have filled out a bracket are high. It's an easy way to get in on the action and chat to your coworkers while you're standing around the water cooler at the office.
However, the reality of the matter is that relying solely on your NCAA March Madness bracket is quite a waste of time. Nobody in the history of March Madness has ever put together a perfect bracket. In fact, the chances of your bracket surviving the early slate of games with a perfect record is highly unlikely. If you are looking for a way to stay engaged for the duration of the March Madness schedule, we would suggest finding a great sportsbook and making some wagers.
You can bet on anything you want
Betting on March Madness games is a rollercoaster of emotions since the college game is played at a much more frenetic pace than the NBA. There is nothing quite like watching the game with vested interest as you put your own money on the line. Perhaps the best part about wagering on March Madness as opposed to just filling out your bracket is the fact that you can bet on just about anything you want to.
If you want to put some money down on your favorite team to win the tournament, you can do that. If you want to put some money down on which teams will make the Final Four, you can do that too. If you want to wager on the point spread, total, or which team will just win a particular game, you guessed it, that's also an option.
There are also a million prop bets that can be wagered on, such as what state the winner resides in, the combined seed number of the Final Four teams, how many games will go to overtime, or the highest margin of victory. There are also team props (which team will progress further in the tournament) and player props (total points, rebounds, assists, etc). March Madness is essentially a candy store and you're the kid picking out your favorite options.
With the bracket - there's no going back
The difference between betting and filling out a March Madness bracket is night and day. Sure, the NCAA March Madness scores won't differ depending on which route you go down but filling out a bracket is very matter of fact. You fill out a bracket before the first tournament game gets underway and there is no going back.
Betting on this tournament offers you a way to change direction in an instant if things aren't going your way. It gives you a chance to learn the nuances of the betting game and it allows you to make some pretty good ROIs if you make smart wagers.
Want to read more? Try these articles:
March Madness bracket advice for beginners
What is the March Madness bracket and how to fill it?
Understanding March Madness for beginners
Prop bets explained for March Madness
NCAAB Odds
Odds updated: Jul 18, 2:10 PM UTC
NCAAB Standings
America East
American Athletic Conference
ASUN
Atlantic 10
Atlantic Coast
Big 12
Big East
Big Sky
Big South
Big Ten
Big West
Colonial Athletic Association
Conference USA
Horizon League
Independents
Ivy League
Metro Atlantic Athletic
Mid-American
Mid-Eastern Athletic
Missouri Valley
Mountain West
Northeast
Ohio Valley
Pacific-12
Patriot League
Southeastern
Southern
Southland
Southwestern Athletic
Summit
Sun Belt
West Coast
Western Athletic
Division
America East
All Divisions
Team
Conf
W
L
Pct
Home
Away
Div
Ats
OU

1

Albany

3-13
8
23
.258
5-7
3-16
0-0
10-17-1
20-8-0

2

Binghamton

8-8
12
17
.414
8-7
4-10
0-0
13-14-0
14-12-1

3

Bryant

8-8
17
12
.586
10-4
7-8
0-0
11-15-1
12-15-0

4

Maine

7-9
13
16
.448
8-4
5-12
0-0
15-11-1
14-12-1

5

Massachusetts Lowell

11-5
24
7
.774
15-0
9-7
0-0
17-10-1
16-12-0

6

New Hampshire

9-7
14
14
.500
10-4
4-10
0-0
12-14-0
12-13-1

7

NJIT

4-12
7
22
.241
5-8
2-14
0-0
15-12-1
18-10-0

8

UMBC

8-8
18
13
.581
13-3
5-10
0-0
15-15-0
13-17-0

9

Vermont

14-2
20
10
.667
11-1
9-9
0-0
16-12-1
17-12-0
Last updated: Jul 18, 1:22 PM UTC
Best college basketball offers 2021