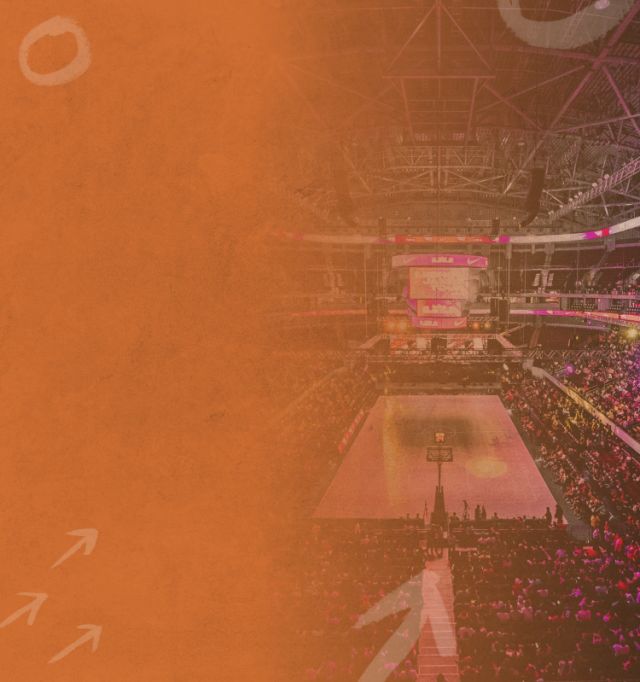 2022 NCAA March Madness: Top seeds compared
March Madness is about to get up and running, but who are the main contenders in the field? At onlinebetting.com, we've examined the projected four No.1 seeds in March Madness – at the time of writing, four days before Selection Sunday.
Projected No.1 one-seed: The Gonzaga Bulldogs (+380)
Gonzaga remain the most polarizing team in all of College Sports: They're undoubtedly one of the best programs in the sport, but playing in the WCC makes some question the legitimacy of their success. Having said that, making 21 straight NCAA Tournament appearances speaks for itself. The 2021-22 Zags have a stacked frontcourt featuring All-America selection Drew Timme and potential top NBA selection Chet Holmgren. Timme is the star of the team, averaging 17.8 points and 6.4 rebounds while shooting 58.7% from the field. What makes the Zags different from other sides is tempo on the offensive end, running up and down the floor constantly if possible.
Every single player on the floor can pass and makes plays for others. While there are no elite shot-creating guards, there's unselfish play from everybody: they pass up good shots in favour of higher-percentage great shots. Point guard Andrew Nembhard is an elite player due to his terrific pick-and-roll play. Mark Few leads the national title favorites, and they're favorites for a good reason.
Projected No.2 one-seed: Arizona Wildcats (+600)
There are plenty of similarities between Gonzaga & Arizona; first-year coach Tommy Lloyd is the former understudy of Coach Few. Arizona plays a rapid pace, like Gonzaga, ranking top 10 in the country regarding tempo. Benedict Mathurin, the conference player of the year, really separated himself as the Wildcats' go-to scoring option, averaging 18 points per game, forming into an eventual NBA Lottery pick. Defensive-minded 7-footer Christian Koloko garnered the PAC-12 defensive player of the award after averaging nearly three blocked shots per game. In December, he also limited Illinois standout Kofi Cockburn to his worst performance of the year in Arizona's win over the Fighting Illini.
There are two keys to Arizona: Let's start on a positive note. That's super glue guy Dalen Terry, who averaged 7.3 points, 4.8 rebounds, and 3.9 assists while providing versatility on defense. Every great team has a player who's willing to play different roles and do all the little things and Terry serves that role for Coach Lloyd. Terry also provides solid playmaking ability, making him a secondary point-guard option behind Kerr Kriisa, who's the real key to Arizona's March Madness run.
Kriisa brings excitement, he's a player that brings the energy anytime a game-altering play happens, but he can be erratic at times. I don't think his play is detrimental to Arizona winning a national championship due to his solid assist to turnover ability - 4.9 assists to 2.3 turnovers per game. There are guards who will fumble the game away with careless decisions, but Kriisa doesn't make bad passes often. The greater issue in Kriisa's game is his shot selection: He has shown he is capable of hitting highlight-reel threes but sometimes attempts too many. The most prominent example of the questionable shot selection came on January 25th when Kriisa went 0-12 from three in a loss to UCLA. I don't see him having another 0-12 game this season, or maybe ever again. Kriisa doesn't concern me too much when it comes down to it. Arizona provides the best chance to beat Gonzaga in a single matchup.
Projected No. 3 one-seed: Baylor Bears (+800)
Baylor is locked into a one-seed spot only 12 months after running through March Madness last year. They lost Davion Mitchell, MaCio Teague, Jared Butler, and Mark Vital but showed little sign of regression. Not only did they lose key players, but Jonathan Tchamwa Tchatchoua suffered a season-ending injury last month, and LJ Cryer hasn't played in over a month. The steadiness keeping Baylor afloat are guards James Akinjo and Adam Flagler, the latter played an integral bench role on last year's title team. Akinjo began playing college ball at Georgetown before moving to Arizona and finishing things out at Baylor. He's one of the steadiest point guards in the country and fits what Scott Drew does perfectly.
There's two sure-fire NBA players, Kendall Brown and Jeremy Sochan, who play huge roles for the Bears. Sochan can play a small-ball five role when Flo Thamba isn't on the floor, while Brown has more athleticism than any other player in college basketball. Neither are reliable shooters, but the versatility of both provides huge mismatch opportunities when facing less-mobile forwards. The key is Matthew Mayer, a skilled shot-creating wing who has failed to find consistency as a senior. The breakout season buzz surrounded Mayer after last year, but his efficiency numbers dropped across the board in a larger role. I can't see Baylor repeating as national champions without Mayer playing the way he's capable of playing. They lack quality depth and have six or seven quality players without Cryer, so getting big performances from the starters remains huge.
Projected No. 4 one-seed: Kansas Jayhawks (+1600)
There isn't a locked-in team in the final one-seed spot: it's between Kansas, Kentucky, and an outsider in Auburn. Kansas is likely the final one seed, but only one of them or Baylor can win the Big 12 title. Ochai Agbaji leads the Jayhawks, scoring 19.8 points shooting 41.1 percent from the three-point range. There aren't many better players in the country than Agbaji. You know what you'll get from him and Christian Braun, but there's a question surrounding the point guard and forward spots. They have by far the least-reliable point-guard play of the one-seed teams mentioned, with Dajuan Harris averaging 4.4 assists but lacking scoring ability in his arsenal.
The expected point guard was Arizona State transfer Remy Martin, who has dealt with on-and-off injuries. However, Martin seldom plays these days and won't play a huge role in the NCAA Tournament based on his current workload.
The other question for Kansas is about David McCormack, a senior who has not seen the same success as he did in 2020-21. McCormack is averaging three fewer points and doesn't seem as comfortable scoring-wise. If they can't rely on McCormack, they'll have to pivot to Zach Clemence, KJ Adams, or Mitch Lightfoot for minutes at the five. I think Kansas will be the first one-seed to bow out from March Madness. Want to read more? Try these articles:
March Madness bracket advice for beginners
What is the March Madness bracket and how to fill it?
Understanding March Madness for beginners
Prop bets explained for March Madness
NCAAB Odds
Odds updated: Sep 30, 2:29 AM UTC
NCAAB Standings
America East
American Athletic Conference
ASUN
Atlantic 10
Atlantic Coast
Big 12
Big East
Big Sky
Big South
Big Ten
Big West
Colonial Athletic Association
Conference USA
Horizon League
Independents
Ivy League
Metro Atlantic Athletic
Mid-American
Mid-Eastern Athletic
Missouri Valley
Mountain West
Northeast
Ohio Valley
Pacific-12
Patriot League
Southeastern
Southern
Southland
Southwestern Athletic
Summit
Sun Belt
West Coast
Western Athletic
Division
America East
All Divisions
Team
Conf
W
L
Pct
Home
Away
Div
Ats
OU

1

Albany

0-0
0
0
.000
0-0
0-0
0-0
0-0-0
0-0-0

2

Binghamton

0-0
0
0
.000
0-0
0-0
0-0
0-0-0
0-0-0

3

Bryant

0-0
0
0
.000
0-0
0-0
0-0
0-0-0
0-0-0

4

Maine

0-0
0
0
.000
0-0
0-0
0-0
0-0-0
0-0-0

5

Massachusetts Lowell

0-0
0
0
.000
0-0
0-0
0-0
0-0-0
0-0-0

6

NJIT

0-0
0
0
.000
0-0
0-0
0-0
0-0-0
0-0-0

7

New Hampshire

0-0
0
0
.000
0-0
0-0
0-0
0-0-0
0-0-0

8

UMBC

0-0
0
0
.000
0-0
0-0
0-0
0-0-0
0-0-0

9

Vermont

0-0
0
0
.000
0-0
0-0
0-0
0-0-0
0-0-0
Last updated: Sep 30, 1:59 AM UTC
Best college basketball offers 2021