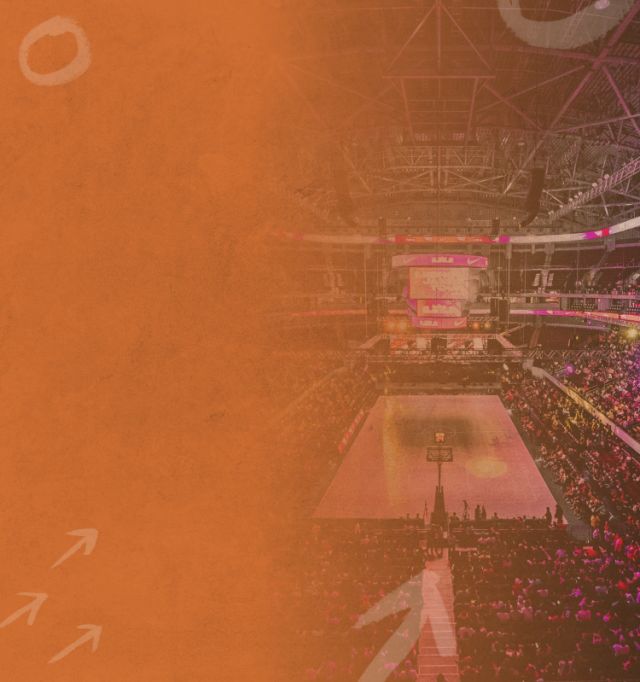 2022 NCAA March Madness: The biggest upsets in history and how to see them coming
It should go without saying, but the goal of betting on sports is to win money. It doesn't matter if you are a veteran in the industry or a casual that likes to wager a few bucks here and there, winning money (consistently) is the name of the game. However, there is one wager that just feels sweeter when you win and that would be betting on underdogs. This is our guide to picking March Madness upsets, with a bit of historic inspiration to boot.
The NCAA Tournament is one of the best events to root on underdogs as they tend to cause chaos every year. After all, they call it March Madness for a reason.
Below we go through some of the biggest upsets in March Madness history and then break down what you need to look for in teams who you believe will shock the world.
Biggest upsets in March Madness history
2018 First Round - No.16 UMBC 74-54 No.1 Virginia
There is simply no other game to start this list off with. What UMBC did to Virginia sent shockwaves through the entire sports landscape. It was the first time that a No.16 seed had beaten a No.1 seed and it will likely not happen again for a very long time. To put this game into a bit of perspective, UMBC lost 83-39 to Albany, who finished the season with a record of 13-18. To compound that, Virginia was coming into this contest with just two losses on the season by a combined eight points and were -20.5 favorites in this contest. What proceeded to happen was downright shocking. UMBC took the fight to the Cavaliers early and was simply the better team on the night. Virginia couldn't weather the storm and UMBC won by 20 points. I can assure you that nobody had this March Madness upset prediction forecasted.
1991 First Round – No.15 Richmond 73-69 No.2 Syracuse
Like the above scenario, this was the first instance of a No.15 seed beating a No.2 seed in the history of the tournament. The game was a rather dull affair with the Spiders jumping out to a lead at halftime and holding on for the victory. They would subsequently be ousted in the second round, but their upset – the first major one in March Madness history – proved that anything was possible in this tournament.
1985 National Championship Game - No 8 Villanova 66-64 No.1 Georgetown
This game was famous for two reasons. The first being that it was the final college basketball game played without a shot clock and the second reason was that Villanova became the lowest seed to win the National Championship – a record which they still hold. It should also be known that the Wildcats lost twice to the Hoyas in the regular season but managed to hit 78.6% of their shots in the Championship to pull off the upset.
How to spot March Madness upsets before they happen
Question: How many upsets on average in March Madness?
Answer: There are around 12.7 upsets per tournament.
With that said, here are a few things that you should look for when trying to predict which underdog will spring first-round upsets at March Madness. The first thing you should look for is a team that limits its turnovers. Look, underdogs are that for a reason. They have less talent than the opponent, so making their possessions count is vital. You cannot trust an underdog that turns the ball over frequently to hang with a good team for 40 minutes. Second, you should look for a favorite that relies heavily on the three-point shot and fade accordingly. The reasoning behind that is that most games are played at neutral venues where the sightlines differ from what teams are used to. If those shots aren't dropping, they will likely struggle to score points on the inside since that's not their strength which gives the underdog a fighting chance. And lastly, an underdog that can shut down its opponent is dangerous for obvious reasons. Teams that pressure the ball well and can guard their opponent man-to-man have more success than those that rely on zone defense.
If you can find teams that check the boxes, then you are on the right path to finding the most likely upsets in March Madness. If you require a bit of help, we will be offering up our best upset picks for March Madness each day of the tournament. It should also be noted that some sportsbooks typically offer a March Madness upset bonus which is even more reason to follow along with us to win some money.
Want to read more? Try these articles:
March Madness bracket advice for beginners
What is the March Madness bracket and how to fill it?
Understanding March Madness for beginners
Prop bets explained for March Madness
Why bets are better than brackets
NCAAB Odds
Odds updated: Jul 18, 2:10 PM UTC
NCAAB Standings
America East
American Athletic Conference
ASUN
Atlantic 10
Atlantic Coast
Big 12
Big East
Big Sky
Big South
Big Ten
Big West
Colonial Athletic Association
Conference USA
Horizon League
Independents
Ivy League
Metro Atlantic Athletic
Mid-American
Mid-Eastern Athletic
Missouri Valley
Mountain West
Northeast
Ohio Valley
Pacific-12
Patriot League
Southeastern
Southern
Southland
Southwestern Athletic
Summit
Sun Belt
West Coast
Western Athletic
Division
America East
All Divisions
Team
Conf
W
L
Pct
Home
Away
Div
Ats
OU

1

Albany

3-13
8
23
.258
5-7
3-16
0-0
10-17-1
20-8-0

2

Binghamton

8-8
12
17
.414
8-7
4-10
0-0
13-14-0
14-12-1

3

Bryant

8-8
17
12
.586
10-4
7-8
0-0
11-15-1
12-15-0

4

Maine

7-9
13
16
.448
8-4
5-12
0-0
15-11-1
14-12-1

5

Massachusetts Lowell

11-5
24
7
.774
15-0
9-7
0-0
17-10-1
16-12-0

6

New Hampshire

9-7
14
14
.500
10-4
4-10
0-0
12-14-0
12-13-1

7

NJIT

4-12
7
22
.241
5-8
2-14
0-0
15-12-1
18-10-0

8

UMBC

8-8
18
13
.581
13-3
5-10
0-0
15-15-0
13-17-0

9

Vermont

14-2
20
10
.667
11-1
9-9
0-0
16-12-1
17-12-0
Last updated: Jul 18, 1:22 PM UTC
Best college basketball offers 2021