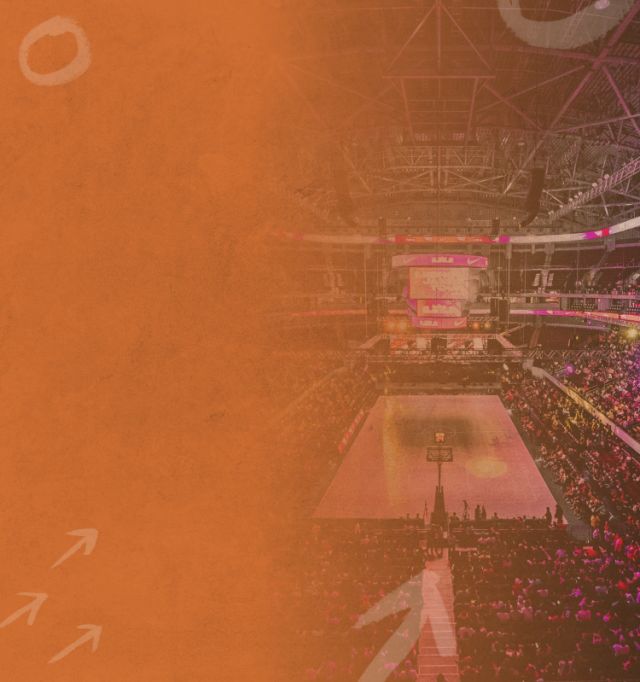 NCAA March Madness 2022: Seeds vs odds ahead of the March Madness Sweet 16
The March Madness Sweet 16 field is set and there are still several teams who offer value from a betting perspective, that can make a run to the March Madness Championship Game. There has been enough basketball played across the course of the March Madness First Round and Second Round, to allow sportsbooks to adjust the odds. Sweet 16 point spreads are very tight, however a play or two on the eventual tournament champion does offer some opportunities at decent odds.
Tommy's love of sports betting blossomed in the early 1990s as he began making regular trips to Las Vegas sportsbooks. The winner of ESPN Insider's 2014 Las Vegas Super Bowl Prop contest, Tommy started his own sports betting site 10 years ago and uses data and analytics to make selections on college basketball and Major League Baseball.   
The one-seeds
Gonzaga (1) failed to cover the spread in their first two March Madness games with Memphis taking them to the limit in round two. However, the "Zags" have yet to play their best game in this tournament, which is scary. Gonzaga sits at the top of the odds board with sportsbooks listing them at +230 odds to win it all. Gonzaga's tandem of 6ft 10in Drew Timme and 7ft Chet Holmgren create a difficult matchup for any front court - Gonzaga continues to be favored and for good reason. After Gonzaga you have odds on the remaining top March Madness seeds that offer some value as Kansas (1) +525 and Arizona (1) +600 still have an opportunity to reach the March Madness Final Four and even a step further to the NCAA Championship Game. The aforementioned top seeds will all tip off as favorites in their respective Sweet 16 games.
Oddsmakers doubt Duke
Despite being one of the top seeds in their region, Duke (2) is showing up on the board as a +1400 longshot to win the tournament. On top of that, they are underdogs against a lower seed Texas Tech (3) team that has rolled in the tournament so far, albeit against weak competition. Texas Tech, currently at +1200 to win the tournament, has been more dominant in their early March Madness performances than Duke and there is justification for them to be slight point spread favorites against the Blue Devils. This group of Duke players have never been mentioned in the same breath as the legendary Blue Devil squads of the past. Yet, here they are again, two wins away from the March Madness Final Four. Many sports books had Duke listed at +1200 at the start of the tournament and curiously, after two wins to get them to the Sweet 16, their odds have gone up. This is a signal that the odds makers do not think Duke will get much further in the tournament. There is great value in getting a better number with this college basketball blue blood, but the odds makers are clever - proceed with caution.
https://twitter.com/MarchMadnessMBB/status/1505922189169725445
Sweet 16 contenders
As we work towards higher seeds, the odds board shows bigger numbers with the Purdue Boilermakers (3) at +850 and the surging Houston Cougars (5) at +900 rounding out the Top 5. The Big East's Villanova Wildcats (2) March Madness run continues as they have a very winnable Sweet 16 matchup vs Michigan (11) who sits at a whopping +6000 to win it all. At +1400, Villanova stands at a good number given their pedigree, coaching and Sweet 16 matchup. Many thought Michigan should have been excluded from making it to the March Madness bracket, but here they are in the Sweet 16 at a big number for those willing to back them.
Live longshot
The most "live" longshot on the board is the UCLA Bruins (4) who sit at +1400 to win the tournament. The Bruins have offered value since the beginning of March Madness and they are a team to follow closely as the field will wind down from 16 to eight after Thursday and Friday. UCLA has stood in the shadow of top-ranked Arizona in the PAC 12 conference all season, however they now find themselves with a clear path to the March Madness Final Four. The Bruins take on North Carolina (8) in their Sweet 16 matchup and if they advance, it will be either Purdue or Saint Peter's standing in their way towards a trip to the semi-finals. If the talented, but injured UCLA guard/forward hybrid Jamie Jaquez Jr can make a go of it and play, the Bruins have a very good chance at defeating either of those two teams and do not be surprised if they reach the March Madness Final Four for a second consecutive year.
NCAAB Odds
Odds updated: Jul 18, 2:10 PM UTC
NCAAB Standings
America East
American Athletic Conference
ASUN
Atlantic 10
Atlantic Coast
Big 12
Big East
Big Sky
Big South
Big Ten
Big West
Colonial Athletic Association
Conference USA
Horizon League
Independents
Ivy League
Metro Atlantic Athletic
Mid-American
Mid-Eastern Athletic
Missouri Valley
Mountain West
Northeast
Ohio Valley
Pacific-12
Patriot League
Southeastern
Southern
Southland
Southwestern Athletic
Summit
Sun Belt
West Coast
Western Athletic
Division
America East
All Divisions
Team
Conf
W
L
Pct
Home
Away
Div
Ats
OU

1

Albany

3-13
8
23
.258
5-7
3-16
0-0
10-17-1
20-8-0

2

Binghamton

8-8
12
17
.414
8-7
4-10
0-0
13-14-0
14-12-1

3

Bryant

8-8
17
12
.586
10-4
7-8
0-0
11-15-1
12-15-0

4

Maine

7-9
13
16
.448
8-4
5-12
0-0
15-11-1
14-12-1

5

Massachusetts Lowell

11-5
24
7
.774
15-0
9-7
0-0
17-10-1
16-12-0

6

New Hampshire

9-7
14
14
.500
10-4
4-10
0-0
12-14-0
12-13-1

7

NJIT

4-12
7
22
.241
5-8
2-14
0-0
15-12-1
18-10-0

8

UMBC

8-8
18
13
.581
13-3
5-10
0-0
15-15-0
13-17-0

9

Vermont

14-2
20
10
.667
11-1
9-9
0-0
16-12-1
17-12-0
Last updated: Jul 18, 1:22 PM UTC
Best college basketball offers 2021