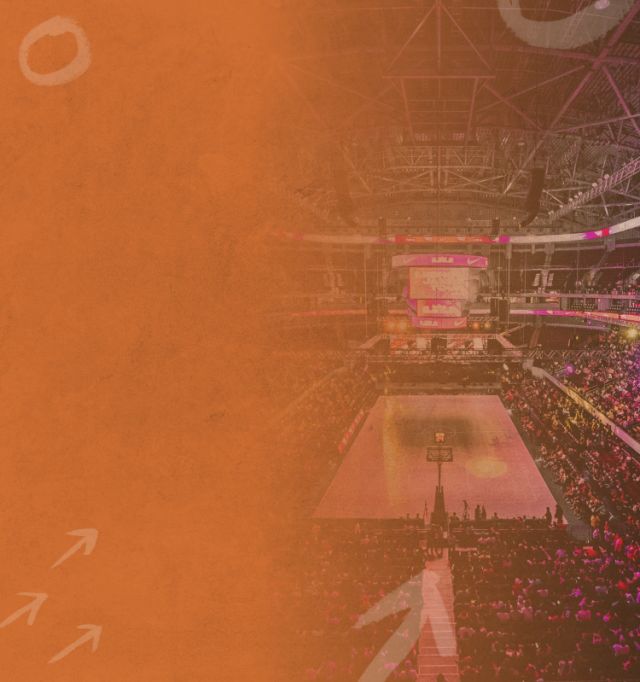 March Madness 2022 bracket advice and tips for beginners
March Madness is upon us, and thousands of sports fans are going to be filling out the bracket in a bid for glory. But if you don't know what you're doing, this is the right place to get clued up! We've got all the expert advice you need to help beginners fill out their March Madness bracket.
2022 March Madness tournament bracket advice and tips for beginners
College basketball betting can be overwhelming. There are 358 Division I basketball programs and a mid-season Saturday has upwards of 120+ games to handicap and wager in. It's time-consuming and it's a lot of information to process in a short period. When the March Madness schedule rolls around, the number of teams whittles down to just 64 programs and a total of 63 games are played over three weeks. It's much more feasible to understand each team's strengths and weaknesses as the matchups on the March Madness schedule are predetermined.
If you are looking to fill out a bracket and don't know how or what to look for, you've come to the right place. We've been working hard at finding a method to come as close as possible to filling out a perfect March Madness bracket. Disclaimer: Since filling out March Madness brackets became popular, there have been no perfect brackets as the odds of doing so are 1 in 9.2 quintillion. That's a nine with 18 zeros behind it.
We aren't here to tell you that we have figured out a method that will help you defy the impossible odds. Instead, we are here to help you understand what you should be looking out for when entering any NCAA March Madness bracket contest this season.
Tournament trends
In single-game elimination tournaments, there are many variables and factors that can come into play and allow the "weaker" team to win.
Tournament trends are important to analyze because it will give you a better understanding of the ebb and flow of past tournaments. It will also help you understand how the seeding system works and what to look for when picking an upset.
A good trend to utilize when you start filling out your bracket is to pencil all four No.1 seeds into the second round. In the history of the tournament, the No.1 seed is 143-1 against its first-round opponent (No.16). Likewise, the No.2 seed has a record of 135-9 which equates to a 93.5-win percentage. However, after that the going gets tough.
In March Madness tournament history, all four No.1 seeds have made it to the Final Four only once (2008). Knowing this piece of information will save you the ridicule of having the chalkiest bracket in the pool and it will help you to understand that even No.1 seeds can be beaten as the tournament progresses.
Another trend you can utilize is trying to find that "Cinderella" team. A "Cinderella" team is a low-ranked team that makes a deep run in the tournament. In last year's tournament, at least one 9, 10, 11, 12, 13, 14, and 15 seed won a first-round game. Oral Roberts (No.15) made the Sweet 16 while Oregon State (No. 12) went all the way to the Elite Eight. To take that a step further, UCLA (No.11) made the Final Four. These results show perceived "longshots" can make a deep run in the tournament, but we are not telling you to pick every single one of those seeds in hopes of getting lucky. It's imperative you put in the time and research your "Cinderella" appropriately.
However, stats and trends can only take you so far. At some point, you will have to look for the next x-factor, and in our opinion, the next factor is Home/Road records.
Away records
Home and away records are vital when handicapping college basketball. We tend to immerse ourselves in the stats, trends and angles and forget these are kids we are wagering on and picking to win basketball games. It's one thing to win a game in your home gym with your home fans cheering you on, but it's a completely different animal playing on the road in hostile conditions. You should consider a team's away/neutral court record before confidently backing them to move on in your bracket.
So, what makes a team "good" away from home? Well, they have the experience, leadership, and the ability to score under pressure. These three things are what separates teams that can make a deep run in the NCAA tournament on neutral courts, vs those who will wilt under the pressure.
Strength of schedule
Heading into March Madness, it's important to remember that while a win is only worth one win in the regular-season standings, some wins are more impressive than others. Be sure to understand if a team has played up to the level of their competition and competed well with them, or if they played a very weak non-conference schedule that they sleepwalked through to a near-flawless record. Battle-tested teams are teams we'd be more willing to back than teams who haven't faced adversity before.
Momentum
Momentum is one of those things where there is no measurable data to compare it to. If you've ever watched a game (in almost any sport) you can simply just tell when a team is gaining momentum just by the way the game is playing out and the level of play the team has raised itself to. In college basketball, momentum is perhaps one of the biggest influences on a game you can find.
We are dealing with kids after all and instead of looking at a team's win-loss record, you should look at how a team has performed in its last 10 games to get a better understanding of where they are as a team. Momentum plays a big factor late in the year and for teams struggling down the stretch and backing into conference tournaments that should be a red flag for bettors to consider.
On the contrary, a team that has notched several noteworthy wins down the stretch in conference play could be a team to back going forward. However, tread lightly, because not all teams who are on a hot streak match up well with their tournament opponent.
Want to read more? Try these articles:
March Madness bracket strategy
Understanding March Madness for beginners 
Prop bets explained for March Madness 
NCAAB Odds
Odds updated: Jul 18, 2:10 PM UTC
NCAAB Standings
America East
American Athletic Conference
ASUN
Atlantic 10
Atlantic Coast
Big 12
Big East
Big Sky
Big South
Big Ten
Big West
Colonial Athletic Association
Conference USA
Horizon League
Independents
Ivy League
Metro Atlantic Athletic
Mid-American
Mid-Eastern Athletic
Missouri Valley
Mountain West
Northeast
Ohio Valley
Pacific-12
Patriot League
Southeastern
Southern
Southland
Southwestern Athletic
Summit
Sun Belt
West Coast
Western Athletic
Division
America East
All Divisions
Team
Conf
W
L
Pct
Home
Away
Div
Ats
OU

1

Albany

3-13
8
23
.258
5-7
3-16
0-0
10-17-1
20-8-0

2

Binghamton

8-8
12
17
.414
8-7
4-10
0-0
13-14-0
14-12-1

3

Bryant

8-8
17
12
.586
10-4
7-8
0-0
11-15-1
12-15-0

4

Maine

7-9
13
16
.448
8-4
5-12
0-0
15-11-1
14-12-1

5

Massachusetts Lowell

11-5
24
7
.774
15-0
9-7
0-0
17-10-1
16-12-0

6

New Hampshire

9-7
14
14
.500
10-4
4-10
0-0
12-14-0
12-13-1

7

NJIT

4-12
7
22
.241
5-8
2-14
0-0
15-12-1
18-10-0

8

UMBC

8-8
18
13
.581
13-3
5-10
0-0
15-15-0
13-17-0

9

Vermont

14-2
20
10
.667
11-1
9-9
0-0
16-12-1
17-12-0
Last updated: Jul 18, 1:22 PM UTC
Best college basketball offers 2021