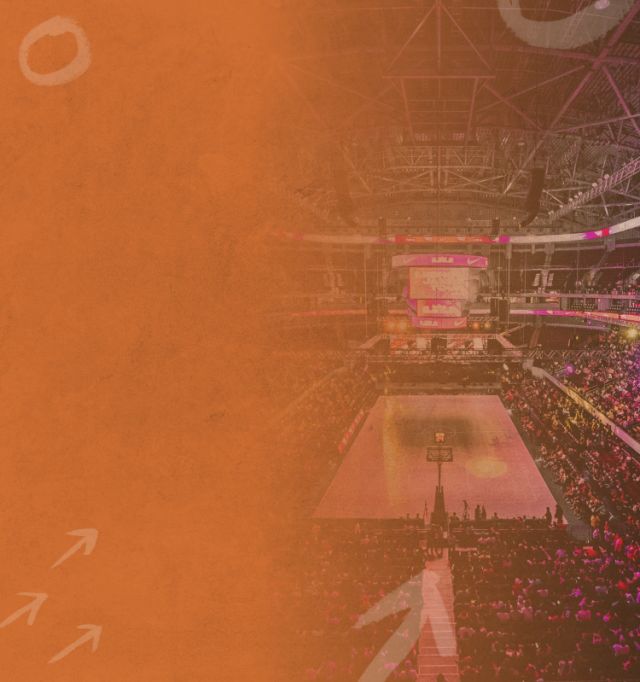 NCAAB March Madness betting guide
Few sporting events are bigger and more exciting than March Madness, which has been played annually since 1939. An estimated $8.5 billion dollars in total is wagered across this single-elimination tournament, which showcases 68 teams, competing through seven rounds, all with hopes of taking home the National Championship.
Looking for basketball picks and predictions for March Madness 2022? Then you've come to the right place. Check out our free March Madness expert picks and best bets, from our college basketball betting experts.
Best March Madness offers 2022
NCAAB Odds
Odds updated: Jul 18, 2:10 PM UTC
March Madness: Road to the championship
Selection Sunday
In total, 64 teams are invited to play in a single-elimination style tournament played over the course of a few weeks. The first 32 teams receive automatic bids for winning their conference tournaments and 32 other slots are awarded by a selections committee.
First Round
Also known as the Round of 64. This is the opening round in March Madness betting which has all 64 teams competing. Each team is seeded 1 through 64, with the #1 seed taking on whoever is seeded at #64, and so and so forth.
Second Round
Also known as the Round of 32 when making March Madness predictions. With the tournament being single-elimination, this increases the chances of an underdog pulling off the upset outright and a lower-seeded team advancing to the subsequent rounds. In 2013 Florida Gulf Coast did exactly this, becoming the only 15-seed in history to win its second round game, defeating San Diego State 81-71.
Sweet 16
The top 16 teams advance to this round as the number of teams is once again cut in half. This is the Regional Semi-finals round split into Thursday/Saturday and Friday/Sunday games. Teams are not reseeded, and the number one seed in each conference play the lowest ranked.
Elite Eight
This is the Regional Finals round played during the second weekend of the tournament. Once again teams are not re-seeded and stay on their side of the bracket with the highest seed taking on the lowest.
Final Four
This is the National Semi-finals with the winners of each region advancing to the Final Four and the winner of those games advancing to the National Championship. No different than any other round, these are single-elimination games.
National Championship
The National Championship is decided by the final two teams left in the tournament. Historically, UCLA leads the way with 11 titles, most recently winning in 1995, followed by Kentucky with eight school titles to their name.
March Madness: Most popular markets
One of the most popular styles of betting during the NCAA March Madness tournament is by setting up a bracket. Your goal in constructing a bracket is selecting who will advance from the Round of 64 all the way to the eventual winner. Points are awarded for selecting the winner in each round with the highest number of points available for selecting the overall winner.
Over 90 million brackets are filled pre-tournament, with the odds of constructing a perfect bracket one in 9.2 quintillion!
A futures wager focuses on who will win the tournament. The earlier in the year you bet, the better odds you will get on most teams, especially underdogs. A lot of that is due to the number of teams in the tournament overall. Even though some teams are enormous underdogs, they still need to be allotted for in the March Madness betting online.
You can place March Madness futures bets leading up to the tournament, or during the tournament itself. The earlier you bet, the better the odds are, especially on big pre-season underdogs. Once you place a wager on a futures bet, you are locking in that particular number.
Most of these futures wagers focus on who will be the overall winner of the tournament and the numbers will fluctuate throughout the college basketball season.
A moneyline bet is selecting the outright winner of the game with the margin of victory irrelevant as long as they win. In March Madness betting, some teams are lopsided favorites and require you to invest a lot more to get big returns.
If you place a moneyline wager on Duke (using the above March Madness odds) because they are big favorites it would require you to invest more to win. Since they are -425, you would have to wager $425 to win $100 if Duke prevail. A bet on Michigan outright at +320 would return you $420 if they are victorious, your initial $100 bet back, plus $320 in profit.
When making March Madness moneyline wagers, it's worth knowing that you do not have to wager $100, it's just the industry standard. You can bet any amount of your choosing.
March Madness spread betting helps to give a handicap to teams which look mismatched on paper. Spread betting is made to entice bettors to potentially back a weaker team by receiving points.
If you wanted to bet Duke to win or cover the spread, they would need to win by seven or more points using the above March Madness lines. If you wanted to wager on Michigan, you would need them to win the game outright or lose by less than five points. If the final margin of victory falls on the six, then a "push" occurs and all tickets and bets on the spread with that number are refunded.
Also known as total betting , you are placing a wager on whether the combined total of points scored by both teams will either go over or under the set total. In March Madness betting, if Duke and Virginia have a game total set at 142.5, a winning over bet would require at least 143 combined points to be scored. An under bet would have both teams combining for less than 142 total points.
A parlay bet is a combination of individual bets which all must be successful in order to cash in on the bet. When it comes to March Madness betting, parlay bets allow the chance for a huge payout.
March Madness is usually full of upsets – hence the name – so it's a great opportunity to fill a parlay card with upsets to yield huge scores. Most March Madness betting sites will usually have some type of parlay bonus along with the already high potential return of a successful parlay wager.
Live betting on March Madness
Live betting allows the bettor an opportunity to place a wager even though a match has already begun. This gives the bettor a huge advantage in college basketball betting because you are able to get lines and totals adjusted and re-evaluate your March Madness picks based on what has already happened in the game.
If both teams are getting good looks but the ball isn't falling early on, but the pace of the game is quick, you might want to find a sportsbook that offers a competitive over/under total. If both teams come out sluggish, the total will be adjusted off the pregame number and should be a lot lower than the pregame total. This is usually a good time to get a total as many as six or seven points lower than initially set.
March Madness betting tips
With so many games available from the play-ins, to the Round of 64, it is difficult to keep track of everything and get action. A great sportsbook will offer you the ability to bet on most, or all of those games and allow you to take advantage of live betting. This gives a big edge to a bettor after seeing the intensity both teams come out with and how each team is performing early.
Don't forget, March Madness always has its fair share of upsets too, so don't always expect the favorite to come out on top. One tip for filling out your March Madness bracket is not to pick all the number one seeds to make it to the Final Four – only once in tournament history have all four top seeds made it out of their region.
March Madness betting FAQs
Where can I bet on March Madness?
How do I bet on March Madness?
Can you bet on March Madness?
What happens to March Madness bets?
Why is it called March Madness?