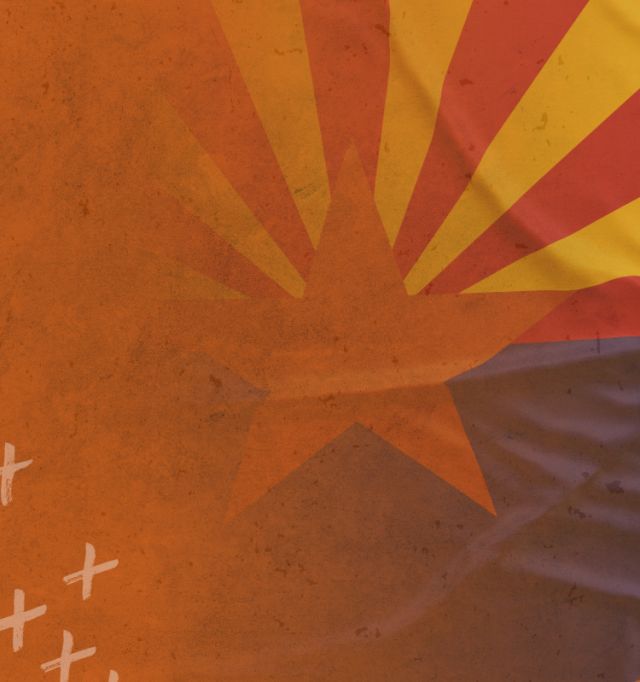 Arizona online sports betting
Arizona online sports betting went live in September 2021 – and was an instant hit with residents of the Grand Canyon State. The handle in the first month was $291million, a record for a legal US market and a remarkable return for a state of only 7.2 million people.
Written by OnlineBetting.com staff.

Jennifer Gaynor
Administrative law and government relations attorney
Jennifer has a degree in Journalism from Northeastern University in Boston, Massachusetts, and graduated from George Washington University Law School, Washington, D.C, in 2005. She's been living in Las Vegas helping clients in the casino and gaming industry, as well as other regulated businesses, across Nevada for over 15 years.
She has authored and co-authored numerous articles and books on US gaming law, including most recently,  The Law of Regulated Gambling: A Practical Guide for Business Lawyers , American Bar Association (2020), and  That (Expletive) Broad: Women Who Broke Barriers in the Casino and Gaming Industry (2020) .
Is sports betting legal in Arizona?
Yes, Arizona sports betting was legalized in 2021 and launched in September of that year.
Is online sports betting legal in Arizona?
Yes, Arizona online betting went live in September 2021 and there are now more than a dozen sportsbooks in operation.
How old do I have to be to place a bet in Arizona?
You need to be at least 21 years old to be able to place a sports bet in Arizona.
How do I start betting in Arizona?
Arizona sports betting operators make the process of signing up for an online account as straightforward as possible.
1. Find your chosen sportsbook's website or app and hit the "Sign Up" button.
2. Provide personal details such as your name, email, address and date of birth.
3. You will also have to enter the last four digits of your Social Security number.
4. Enter any promo code you have to make sure of qualifying for a sign-up bonus.
5. Make a deposit in your new account and that's it, you're ready to start betting.
Is sports betting legal in Arizona?
The long road to legal Arizona sports betting
Legalization of Arizona sports betting
Are Arizona sports betting winnings taxable?
Who can I bet with in Arizona?
With more than a dozen of the finest American sportsbooks now accepting wagers here, residents of the Grand Canyon State have plenty of choice when it comes to betting on their favorite teams and sports.
Among the operators now plying their trade in Arizona are:
• FanDuel: One of the market leaders in every state where it is legal, FanDuel has come a long way in a short time since it was known as a Daily Fantasy Sports operator. It is working in partnership in Arizona with the Phoenix Suns, and offers new account holders a risk-free bet of up to $1,000 as a welcome bonus.
• DraftKings: Like its long-standing DFS rival FanDuel, DraftKings has pivoted expertly to enhance its offering with an outstanding sportsbook. Its partner in Arizona is top golf venue TPC Scottsdale, and new bettors can look forward to a double bonus of a $50 free bet and a deposit match that can be worth up to $1,000.
• BetMGM: An operator whose investment in the sports betting space has paid dividends with its huge growth in the sector. It is now recognized as one of the leading sportsbooks, and its partners here are the Arizona Cardinals and Gila River Hotels & Casinos. New customers can take advantage of a risk-free bet of up to $1,000.
• Caesars: The fact that the Caesars sign-up offer is a risk-free bet of $1,001 – just one dollar more than many of its rivals – is typical of the fun, cheeky approach of a brand that has made significant inroads since it burst into the sports betting space. Its partner in the state is the Arizona Diamondbacks baseball franchise.
Who is allowed to bet on sports in Arizona?
You must be at least 21 years old to bet in Arizona
The minimum age for placing sports bets in Arizona is 21.
You must be in Arizona to bet
One of the strictest conditions with which license holders have to comply is that all bettors must be physically located within the borders of any state where they operate. Some of Arizona's neighboring states, such as California and Utah, do not allow mobile sports betting, so online sportsbooks use geo-location technology to ensure anyone who uses their websites or apps are on licensed territory.
Daily Fantasy Sports in Arizona
For many years, Daily Fantasy Sports (DFS) were strictly illegal in Arizona. That changed in 2021, however, when the legislation that enabled Arizona betting sites to commence operation also opened the door to DFS operators.
A total of six DFS licenses were granted and both FanDuel and DraftKings were among the licensees. They commenced DFS operations on August 28, the day Arizona sports betting fans were allowed to start registering for sportsbook accounts.
Top sports to bet on in Arizona
Sports fans among the population of 7.2 million have plenty of top-level teams to cheer for – and to bet on.
Football
Arizona's NFL team holds a special place in the history of America's most popular sport. The Cardinals are the oldest continuously run pro football team in the US, with a history dating back to 1898. They've been based in Arizona since 1988. Along with three college teams in Division I of the NCAA, the Cardinals ensure football is a big deal here.
Responsible gambling in Arizona
The long-term presence of more than 20 casinos across Arizona has ensured that there is an ongoing awareness of the importance of responsible gambling. While sports betting is a harmless, relaxing pastime for the vast majority of bettors, for a small number of people it can lead to addiction issues. There are several bodies in the state that work to ensure gambling is conducted responsibly - and that help is at hand for anybody who suffers problems. ● The Arizona Council on Compulsive Gambling offers a wealth of information and support, including a local helpline. ● The Arizona Department of Gaming also delivers treatment, access to counselors and help with self-exclusion. ● The National Council on Problem Gambling is a US-wide body with a local presence, giving links to state resources, as well as a confidential 24-hour helpline and text support.
Timeline of sports betting in Arizona
2018
PASPA is ruled unconstitutional by the US Supreme Court, opening the way for states to permit sports betting within its borders.
2019
Bills are introduced in the state House and Senate to legalize sports betting, but neither picks up serious momentum.
2020
The legislators behind the 2019 bills reintroduce their legislation but, while the House bill passes, again there is little momentum behind the drive for legalization.
2021
The House passes bill HB 2772 with an emphatic majority. This included the facility for 20 sports betting licenses and the legalization of DFS and it was cleared by the state governor. By September, Arizona sports betting was live and generating impressive results.
Where can you bet in Arizona?
All Arizona online sports betting operators work in partnership with a tribe or sports team. As well as the online facility, you should also be able to bet at countless locations around the state.
Sports betting in the United States
Can you bet online in Arizona?
Can I gamble online in Arizona?
Can you sports bet online in Arizona?
Is DraftKings available in Arizona?