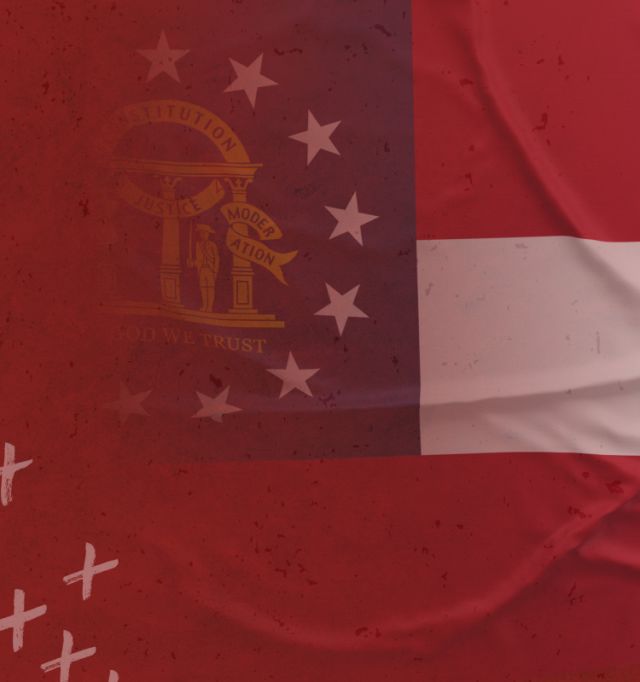 Georgia online sports betting laws
Hopes that Georgia would open the door to legalized sports betting were dashed as the legislation fell victim to political upheaval in the state in March 2021. It's now seen as very unlikely that legal sports betting will commence in the Peach State before 2023, at the earliest.
Written by OnlineBetting.com staff.

Jennifer Gaynor
Administrative law and government relations attorney
Jennifer has a degree in Journalism from Northeastern University in Boston, Massachusetts, and graduated from George Washington University Law School, Washington, D.C, in 2005. She's been living in Las Vegas helping clients in the casino and gaming industry, as well as other regulated businesses, across Nevada for over 15 years.
She has authored and co-authored numerous articles and books on US gaming law, including most recently,  The Law of Regulated Gambling: A Practical Guide for Business Lawyers , American Bar Association (2020), and  That (Expletive) Broad: Women Who Broke Barriers in the Casino and Gaming Industry (2020) .
Is sports betting legal in Georgia?
No. Georgia sports betting has not been legalized yet, despite hopes that 2021 would see the way cleared.
Is online sports betting legal in Georgia?
No, there is no such thing as legal Georgia online sports betting, and as a result, no Georgia betting sites.
Is sports betting legal in Georgia?
Georgia sports betting blocked by political wrangling
Daily Fantasy Sports in Georgia
Surprisingly, in a state that outlaws all forms of gambling other than the lottery, Daily Fantasy Sports (DFS) is tolerated in Georgia. There is no law against it, but neither has there been legislation passed that specifically allows it. DFS operators insist that DFS is a game of skill rather than chance, such that it does not fall under the description of illegal gambling. Whether the courts of Georgia agree with that position has yet to be tested.
DFS fans have plenty of local teams to choose from when they make their selections. Atlanta is home to top-level pro football, basketball, and baseball teams, as well as leading MLS side Atlanta United.
There is also a thriving college sports scene in Georgia, led by the Bulldogs, meaning DFS players have even more to choose from when they want to get involved in top action.
Top sports to bet on in Georgia
Hopes that Georgia sports betting might become a reality may be faint. But if and when legalization happens, there is a population of more than 10 million ready to enjoy wagering on it, and plenty of local top-quality action for them to wager upon.
Baseball
Georgia plays host to Major League action in the form of the Atlanta Braves, and there is a plethora of minor league sides in the state too. Baseball wagering is always popular, so there would be plenty of action for customers of Georgia betting sites to enjoy.
Responsible gambling in Georgia
As you might expect of a state that has a long history of hostility towards gambling – the state lottery is the only form of gambling that is allowed in the Peach State – there are limited resources for problem gamblers here.
These include:
Timeline of sports betting in Georgia
2018
The Professional and Amateur Sports Protection Act is struck down, allowing states to legalize sports betting if they wish.
2020
Georgia, possibly influenced by progress in neighboring Tennessee, begins to look at the legalization of online-only sports betting. But there is little momentum behind any of the bills launched.
2021
Georgia sports betting legislation falls victim to political wrangling over voter rights, leaving future developments and timelines uncertain.
Where can you bet in Georgia?
At the moment, nowhere. The prospects of sports betting being legalized in Georgia took a big hit in March 2021.
Even if betting is legalized, there are no casinos to provide an obvious location for wagers to be struck. And with Georgia online sports betting still a distant vision, there are no Georgia betting sites either.
Sports betting in the United States
Can you bet online in Georgia?
Can you use MyBookie in Georgia?
Does Georgia have sports betting?
How do I bet on sports in Georgia?