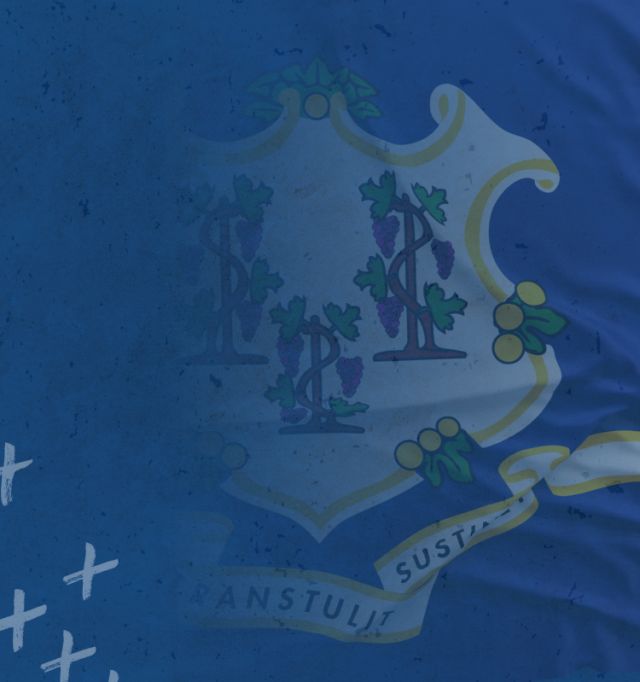 Connecticut sports betting laws
Sports betting is not happening in Connecticut – yet. But it has been legalized, and complicated negotiations are under way with local tribes, who run the casinos in the state. There is widespread optimism that Connecticut sports betting will become a reality some time in 2021.
Written by OnlineBetting.com staff.

Jennifer Gaynor
Administrative law and government relations attorney
Jennifer has a degree in Journalism from Northeastern University in Boston, Massachusetts, and graduated from George Washington University Law School, Washington, D.C, in 2005. She's been living in Las Vegas helping clients in the casino and gaming industry, as well as other regulated businesses, across Nevada for over 15 years.
She has authored and co-authored numerous articles and books on US gaming law, including most recently,  The Law of Regulated Gambling: A Practical Guide for Business Lawyers , American Bar Association (2020), and  That (Expletive) Broad: Women Who Broke Barriers in the Casino and Gaming Industry (2020) .
Is sports betting legal in Connecticut?
Yes, Connecticut sports betting has been legal for some time. But no sportsbooks have been allowed to operate yet.
Is online sports betting legal in Connecticut?
No, Connecticut online sports betting is not a reality yet. There are hopes it will be in the near future.
How old do I have to be to place a bet in Connecticut?
Although nothing is confirmed, the likelihood is that you will need to be 21 to place a bet when Connecticut sports betting begins.
Is sports betting legal in Connecticut?
Connecticut legalizes sports betting
Connecticut moves closer with 2021 deal
Will connecticut gambling winnings be taxable?
Daily Fantasy Sports in Connecticut
Daily Fantasy Sports (DFS) has been legal and available in Connecticut since 2017. Operators such as FanDuel and DraftKings have to pay an annual registration fee of $15,000, or 10 per cent of the revenue generated from players. Players' winnings are also subject to a 10 percent tax.
Even though there are no top-level pro teams in the state, Connecticut DFS fans enjoy games around football, basketball, and soccer.
There's also massive interest in college sports. Connecticut is home to Yale University, whose Bulldogs football team have won 27 national titles.
Top sports to bet on in Connecticut
If Connecticut sports betting becomes a reality, the 3.5 million inhabitants of the Constitution State will have plenty of nearby sporting action to bet on. There are no big four teams located within its boundaries, but several are close enough to attract Connecticut online betting interest.
Football
Connecticut is located in New England, so of course the big team here are the Patriots, the winners of six Super Bowls since the turn of the century. The Pats would be sure to attract plenty of Connecticut sports betting interest, and NFL is popular with bettors coast to coast.
Responsible gambling in Connecticut
Even with no Connecticut sports betting taking place yet, the presence of two casinos in the Constitution State means the need to encourage responsible gambling is fully recognized here.
For most people, sports betting is a enjoyable leisure activity. However, for a tiny minority, it can lead to financial and emotional issues for them and their families.
It's encouraging to see that, when sports betting does begin in Connecticut, the support services will be in place for anyone who needs them:
Timeline of sports betting in Connecticut
2017
Public Act 17-209 is the law that sets out to legalize sports betting in Connecticut.
2018
PASPA is struck down by the Supreme Court – but the framework for sports betting in Connecticut is not yet in place.
2019
The state legislative session passes without any reference to sports betting.
2020
Two sports betting packages are submitted but do not progress through the legislature.
2021
An agreement is reached between the state and the Mohegan and Mashantucket Pequot tribes. This sets the stage for Connecticut sports betting to launch before the end of the year.
Where can you bet in Connecticut?
Connecticut has not yet cleared the way for sports betting to begin. When it does, the state lottery will be able to operate 15 retail locations where you will be able to bet, and new retail locations may also be constructed in Hartford and Bridgeport. In addition, online skins will be awarded to the Connecticut Lottery, the Mohegan (together with its official online partner Kambi) and the Mashantucket Pequot (with its partner DraftKings).
Sports betting in the United States
Can you bet online in Connecticut?
Where can I bet on sports in CT?
Does Connecticut allow sports betting?
Can you play FanDuel in Connecticut?