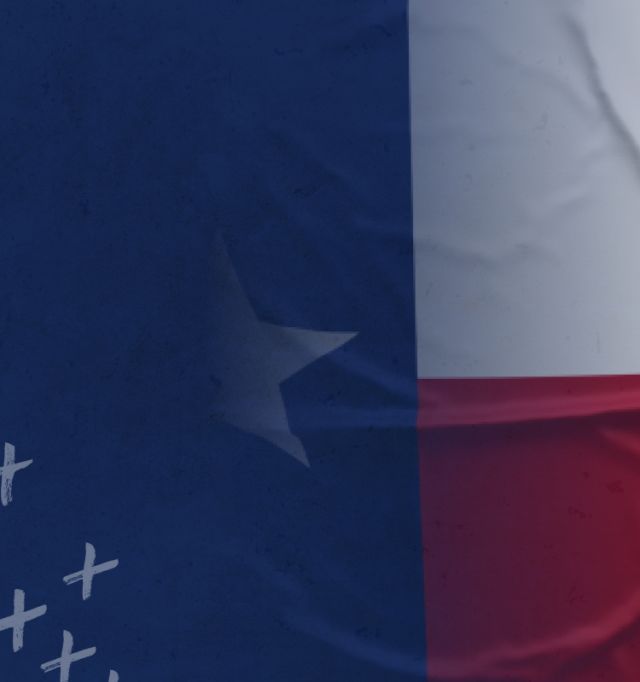 Texas online sports betting laws
It's the second most populous state in the union, and it's home to a huge batch of big four teams. But Texas is nowhere near allowing its citizens to bet on all the great sporting action going on in the Lone Star State or elsewhere.
Written by OnlineBetting.com staff.

Jennifer Gaynor
Administrative law and government relations attorney
Jennifer has a degree in Journalism from Northeastern University in Boston, Massachusetts, and graduated from George Washington University Law School, Washington, D.C, in 2005. She's been living in Las Vegas helping clients in the casino and gaming industry, as well as other regulated businesses, across Nevada for over 15 years.
She has authored and co-authored numerous articles and books on US gaming law, including most recently,  The Law of Regulated Gambling: A Practical Guide for Business Lawyers , American Bar Association (2020), and  That (Expletive) Broad: Women Who Broke Barriers in the Casino and Gaming Industry (2020) .
Is sports betting legal in Texas?
No, there is no such thing as legal Texas sports betting – and that is not likely to change soon.
Is online sports betting legal in Texas?
No, Texas online sports betting has not been legalized and the state's lawmakers remain highly opposed to it.
Is sports betting legal in Texas?
Texas remains opposed to legalizing sports betting
Sports teams in favor, politicians against
In-person horse-racing betting allowed
Daily Fantasy Sports in Texas
The situation over Daily Fantasy Sports (DFS) in Texas epitomizes the curious relationship many states have with fantasy games and with sports betting in general. DFS is a multi-billion-dollar industry in Texas, with an estimated four million regular players in the state, yet it operates on questionable legal ground. FanDuel and DraftKings, the two largest DFS operators in the US, both offer games in the state – although FanDuel had pulled out of Texas for a couple of years after the state's attorney general said in 2016 the activity might be illegal.
DraftKings, on the other hand, never stopped offering its products in the state and instead sued over the Attorney' General's interpretation of Texas law, with the case still pending. Since then, several bills to decide the legality of DFS one way or the other have failed to pass. Meanwhile, with a plethora of great sports teams to follow and inform their choices, the millions of daily players are happily continuing to enjoy their DFS games.
Most popular sports in Texas
Texas sports betting is a distant prospect. But sports fans among the Lone Star State's population of 29 million – the second biggest in the Union – can take some consolation from the presence within their borders of 11 pro sports teams and a host of great action to follow.
Football
Texas is football country. The state is home to two NFL sides, the Houston Texans and the Dallas Cowboys. With five Super Bowl championships, albeit none since 1995, the Cowboys are one of the biggest names in the league. There is also a huge amount of quality college football played in the state.
Responsible gambling in Texas
Even in a state as historically opposed to the very concept of gambling as Texas, there is an acceptance that people will find ways to place wagers. Nevertheless, there are a couple of agencies on hand to help if people run into problems. The vast majority of people who enjoy gambling do so responsibly, but there are resources on hand for the few who do not:
The Texas Lottery encourages its customers to play responsibly, and offers help for anybody concerned they have an issue.

The National Council on Problem Gambling has a presence in every state, pulling together the resources available and providing a 24-hour confidential helpline.
Timeline of sports betting in Texas
2018
The Professional and Amateur Sports Protection Act is struck down by the US Supreme Court, clearing the way for states to legalize sports betting.
2019
Bills are launched to legalize Texas sports betting and to build 12 new casinos. Not one gains any traction.
2021
Eight more bills are launched envisaging various forms of sports betting, but the opposition remains unmoving.
Where can you bet in Texas?
There are currently no locations for legal Texas sports betting.
In the unlikely event that Texas sports betting is eventually legalized, the state may follow a model such as the one used in Arizona, where a portion of the sports betting licenses go to the state's professional sports teams and facilities, in some combination with the state's racetracks and tribal casinos. You can find an up-to-date list of the state's tribal casinos here.
| Casino | Type | Address |
| --- | --- | --- |
| Kickapoo Lucky Eagle | Native American Tribal Casino | 794 Lucky Eagle Dr, Eagle Pass, TX 78852 |
| Naskila Gaming | Native American Tribal Casino | 540 State Park Rd 56, Livingston, TX 77351 |
Sports betting in the United States
Can you bet online in Texas?
Is Bet365 legal in Texas?
Is sports betting legal in Texas?
Where can I bet on sports in Texas?