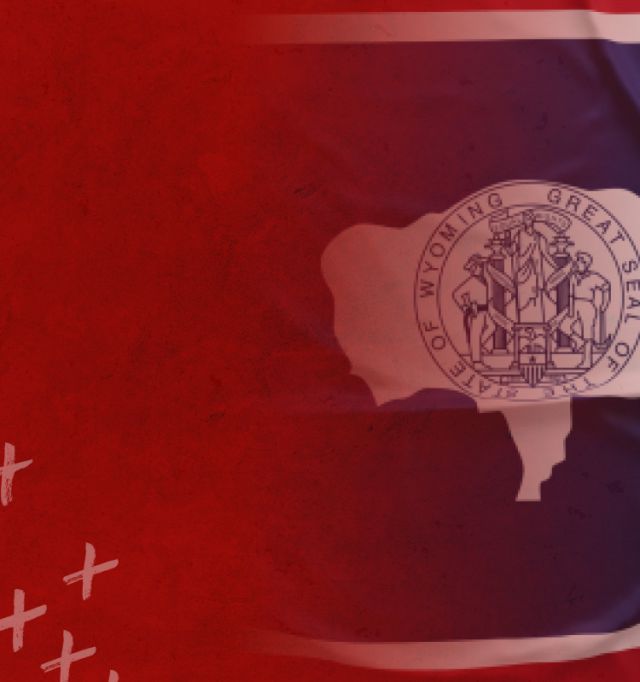 Wyoming online sports betting laws
Wyoming, the US state with the smallest population, sprang the biggest surprise in April 2021 when it legalized sports betting. That followed a sudden reversal of opinion in the Senate the previous month. The first bets in the Equality State could be taken late in 2021.
Written by OnlineBetting.com staff.

Jennifer Gaynor
Administrative law and government relations attorney
Jennifer has a degree in Journalism from Northeastern University in Boston, Massachusetts, and graduated from George Washington University Law School, Washington, D.C, in 2005. She's been living in Las Vegas helping clients in the casino and gaming industry, as well as other regulated businesses, across Nevada for over 15 years.
She has authored and co-authored numerous articles and books on US gaming law, including most recently,  The Law of Regulated Gambling: A Practical Guide for Business Lawyers , American Bar Association (2020), and  That (Expletive) Broad: Women Who Broke Barriers in the Casino and Gaming Industry (2020) .
Is sports betting legal in Wyoming?
Yes, Wyoming sports betting was legalized in April 2021 and should get under way before the end of the year.
Is online sports betting legal in Wyoming?
Yes, Wyoming online sports betting has been legalized and is on course to begin in the second half of 2021.
How old do I have to be to place a bet in Wyoming?
The minimum age for betting in casinos in Wyoming is 18. This will apply to sports betting too.
How do I start betting in Wyoming?
Wyoming is one of a handful of states to authorize an online-only sports betting framework. Once sports betting operators go live in the state, Wyoming sports betting customers should follow this procedure:
Select a sportsbook you want to bet with from the choice of operators licensed in Wyoming.

Register for an account – expect to provide proof of ID and age.

Place some funds in your account – a range of banking options should be available.

Take advantage of any sign-up welcome bonuses for new customers.

You're ready to start betting.
Is sports betting legal in Wyoming?
Wyoming legalizes online sports betting
Wyoming sports betting online only
Online sports betting licenses
Are Wyoming gambling winnings taxable?
Who is allowed to bet on sports in Wyoming?
The finer details of Wyoming sports betting will be worked out before the first legal bets are struck in the state, which is expected by the second half of 2021.
Per the draft rules under consideration by the Wyoming Gaming Commission ("Commission"), the minimum age for sports betting in the state will be 18.
Given the state's online-only structure, in-person registration will not be required, and customers will be able to sign up from anywhere in the state. There will, however, be a requirement for players to be within the state lines when placing a sports wager. Interestingly, the authorized geographic boundaries will exclude Indian Lands located in Wyoming.
What can't I bet on in Wyoming?
Events with underage participants
Daily Fantasy Sports in Wyoming
The bill legalizing Wyoming online betting also contained language confirming the legality of Daily Fantasy Sports (DFS) in the state.
That made Wyoming the 24th state to pass a law specifically legalizing and regulating DFS – an activity that had previously existed in a legal gray area, and still does in many locations.
There are no pro sports teams in Wyoming, but residents of the state have the Wyoming Cowboys, of the University of Wyoming, to cheer in Division I of the NCAA.
Along with the universal popularity of top-level football, basketball, baseball, and hockey, there is plenty for DFS customers in Wyoming to get excited about.
Top sports to bet on in Wyoming
Wyoming is the 10th largest US state, but the one with the smallest population. However, the universal popularity of the leading US sports means there is sure to be plenty of betting interest in the best of the action among sports fans here.
Football
With no NFL team in the state, the most popular team here is the Wyoming Cowboys, who represent the University of Wyoming in Division I of the NCAA. Fans of gridiron follow the game avidly from coast to coast and there is sure to be lively amounts of betting on the sport in the state.
Responsible gambling in Wyoming
Wherever gambling takes place, it's essential that there is a focus on ensuring it does so responsibly – both on the part of players and of the operators.
Wyoming may have come suddenly to the sports betting party, but it has well established resources that ensure gamblers have full knowledge of the risks involved in problem gambling:
Timeline of sports betting in Wyoming
2018
The US Supreme Court declares the Professional and Amateur Sports Protection Act unconstitutional, clearing the way for states to legalize sports betting.
2020
A bill to legalize mobile betting made little progress in the House.
2021 - March
The House and Senate pass a bill legalizing Wyoming online betting.
2021 - April
The bill is signed into law by state governor Mark Gordon.
Where can you bet in Wyoming?
The legislation that brought Wyoming sports betting to life authorizes only online betting. However, under their gaming compacts with the state, the four tribal casinos in the state may also offer retail sports betting.
A full list of those casino locations can be found below.
| Casino | Address |
| --- | --- |
| 789 Casino | 180 Red, Wolf Creek Dr, Riverton, WY 82501 |
| Little Wind Casino | 800 Blue Sky Hwy, Ethete, WY 82520 |
| Shoshone Rose Casino | 5690 US-287, Lander, WY 82520 |
| Wind River Hotel and Casino | 180 Red, Wolf Creek Dr, Riverton, WY 82501 |
Sports betting in the United States
Is sports betting legal in Wyoming?
Is online sports betting legal in Wyoming?
Is DraftKings legal in Wyoming?
Which is the best betting website?