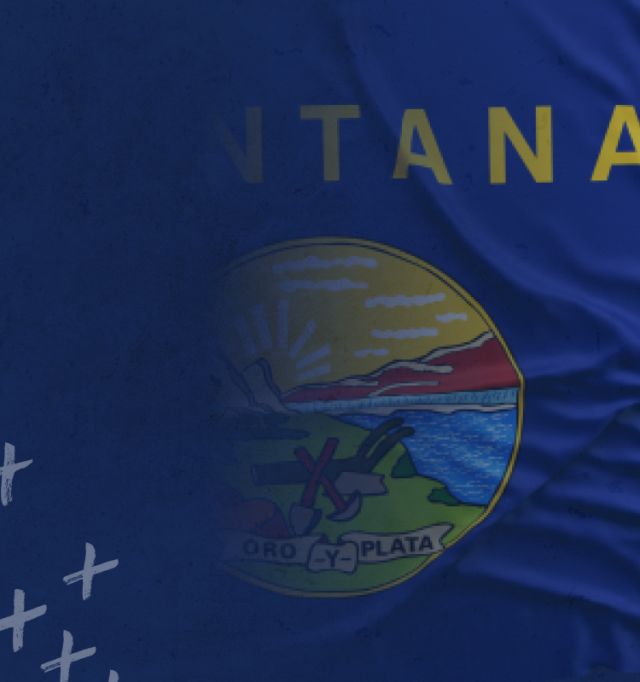 Montana online sports betting laws
Online sports betting is now legal in Montana. However, unlike other states which have opened the doors to sports betting, there are strict guidelines that control where and how you can place a wager on the top sporting action.
Written by OnlineBetting.com staff.

Jennifer Gaynor
Administrative law and government relations attorney
Jennifer has a degree in Journalism from Northeastern University in Boston, Massachusetts, and graduated from George Washington University Law School, Washington, D.C, in 2005. She's been living in Las Vegas helping clients in the casino and gaming industry, as well as other regulated businesses, across Nevada for over 15 years.
She has authored and co-authored numerous articles and books on US gaming law, including most recently,  The Law of Regulated Gambling: A Practical Guide for Business Lawyers , American Bar Association (2020), and  That (Expletive) Broad: Women Who Broke Barriers in the Casino and Gaming Industry (2020) .
Is sports betting legal in Montana?
Yes, Montana sports betting is now legal, but only through one operator – Sports Bet Montana – and only in specific locations.
Is online sports betting legal in Montana?
Yes, Montana online sports betting is now permitted but you have to be on licensed premises to wager.
How old do I have to be to place a bet in Montana?
The minimum age for placing sports bets in Montana is 18, unlike the majority of states.
How do I start betting in Montana?
Visit one of the designated locations where you can play the Montana Lottery.

Register as a customer with the lottery.

If you want to bet online, sign up with Sports Bet Montana (the only app available in the state).

Stay on the premises if you want to start betting using the Sports Bet Montana app.
Is sports betting legal in Montana?
Montana legalizes online sports betting
Remote registration and geolocation
Online sports betting licenses
Are Montana gambling winnings taxable?
Who is allowed to bet on sports in Montana?
You must be at least 18 years old to bet in Montana
You must be in Montana to bet
What can't I bet on in Montana?
Daily Fantasy Sports in Montana
Daily Fantasy Sports (DFS) is hugely popular across the US, but Montana is one of nine states that have specifically banned it.
Despite the fact that Montana sports betting is permitted, DFS operators are not allowed to operate in the state.
It's interesting to note that the Montana Lottery – which has the monopoly on sports betting in the state – does offer some fantasy football and racing games of its own.
Top sports to bet on in Montana
With no pro sports team located in the state, Montana sports fans have to look elsewhere for a side to root for. That means a wide variety of sports are popular in a big state with a population of just over one million.
NFL
The Grizzlies and the Bobcats both compete at a high level in the NCAAF, and attract plenty of local support. In terms of the NFL, many teams near and far have their supporters in Montana, which means there is always plenty of interest in big football betting action.
Responsible gambling in Montana
The principal provider of measures to support responsible gambling in Montana is the Montana Council on Problem Gambling (MCPG).
The MCPG offers a variety of supportive services, including a 24-hour helpline, public awareness presentations across the state to raise awareness of the potential problems caused by excessive gambling, and also treatment providers who help people on an outpatient basis – you can find a list of them at the council's website.
The Montana Lottery also takes seriously its duty to encourage responsible gambling. Players are able to set limits on the amounts of money they deposit and wager, and on the time they spend betting on sports.
That's not all, other services are provided by the Gambling Control Division of the state's department of justice and the Montana Department of Health and Human Services which is responsible for general health and/or addiction services in the state, and has information on problem gambling.
Furthermore, there are a host of national services that provide support for problem gambling, including:
Timeline of sports betting in Montana
2019 - May
Governor Steve Bullock signs the bill that legalizes sports betting in Montana.
2020 - March
Sports betting goes live, as does the website of Sports Bet Montana.
Where can you bet in Montana?
The only places you can bet on sports in Montana are venues authorized by the Montana Lottery as sales agents. These include bars and taverns. The good news is that there are currently about 400 locations licensed as sales agents across Big Sky Country where sports betting can take place – find the full list here.
You can wager online using the Sports Bet Montana app – but you have to be physically located within a licensed retail sports betting premises to be able to place a wager.
Sports betting in the United States
Can you gamble online in Montana?
Where can I bet on sports in Montana?
Is Fanduel legal in Montana?