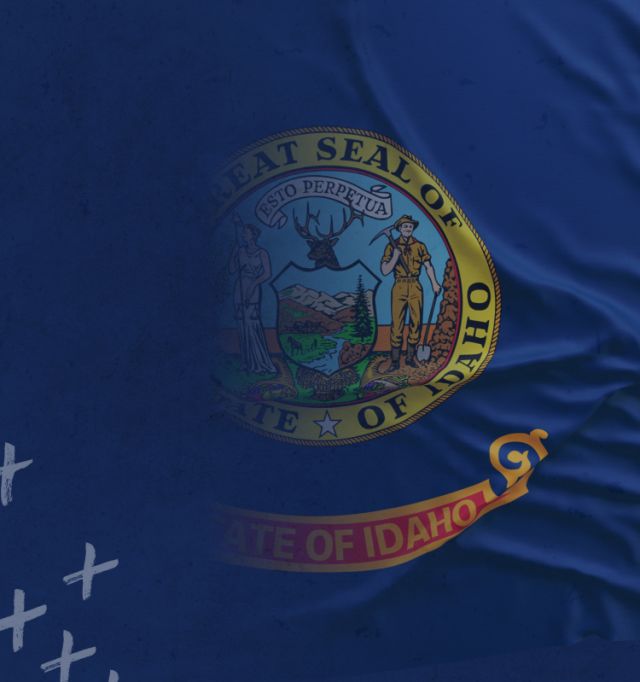 Idaho online sports betting laws
Sports fans in Idaho are unlikely to be able to enjoy a wager on their favorite team any time soon. Although other forms of gambling are legal in the Gem State, there have been no moves whatsoever to bring sports betting here, and little prospect of any emerging in the near future.
Written by OnlineBetting.com staff.

Jennifer Gaynor
Administrative law and government relations attorney
Jennifer has a degree in Journalism from Northeastern University in Boston, Massachusetts, and graduated from George Washington University Law School, Washington, D.C, in 2005. She's been living in Las Vegas helping clients in the casino and gaming industry, as well as other regulated businesses, across Nevada for over 15 years.
She has authored and co-authored numerous articles and books on US gaming law, including most recently,  The Law of Regulated Gambling: A Practical Guide for Business Lawyers , American Bar Association (2020), and  That (Expletive) Broad: Women Who Broke Barriers in the Casino and Gaming Industry (2020) .
Is sports betting legal in Idaho?
No, there is no such thing as legal Idaho sports betting – and unlikely to be any such thing soon.
Is online sports betting legal in Idaho?
No, Idaho online sports betting has not been legalized. No wheels are in motion to change that.
Is sports betting legal in Idaho?
Little prospect of online sports betting
Idaho horse racing the exception
Daily Fantasy Sports in Idaho
Daily Fantasy Sports (DFS) offerings have been specifically declared illegal in Idaho. In 2016, the state's Attorney General, Lawrence Wasden, published a press release detailing an agreement with FanDuel and DraftKings, under which they would cease offering pay-to-play DFS games in the state, based on his findings that "paid daily sports offerings provided by these companies constitute gambling under Idaho law." Therefore, there is no gray area, as you find in many other states. As a result, there is no access to DFS games in the Gem State.
Most popular sports in Idaho
There is unlikely to be such a thing as Idaho sports betting any time in the near future, and no big four teams in the state, but there are still plenty of sports fans in Idaho who enjoy rooting for teams in nearby states.
Basketball
The NBA commands attention among basketball fans from coast to coast, and if those fans are located within Idaho, they tend to cast their eyes southwards and root for the Utah Jazz. There are also some decent NCAA Division I teams for hoops diehards to enjoy.
Responsible gambling in Idaho
There are very few local measures supporting the cause of responsible gambling in Idaho. However, the few online resources include:
Timeline of sports betting in Idaho
2018
The US Supreme Court rules PASPA unconstitutional.
2021
No Idaho legislator has introduced a bill in the years since aimed at the legalization of Idaho sports betting in any form.
Where can you bet in Idaho?
As things stand, there are no locations where you can enjoy Idaho sports betting. No sportsbooks are authorized to operate in a retail or online capacity.
If that changes in the future, it is most likely that the state's 10 casinos would be the first retail locations where sports betting would be allowed.
An up-to-date list of those casinos can be found here .
Sports betting in the United States
Can you bet online in Idaho?
Is sports betting legal in Idaho?
Which is the most trusted betting site?
Is DraftKings legal in Idaho?