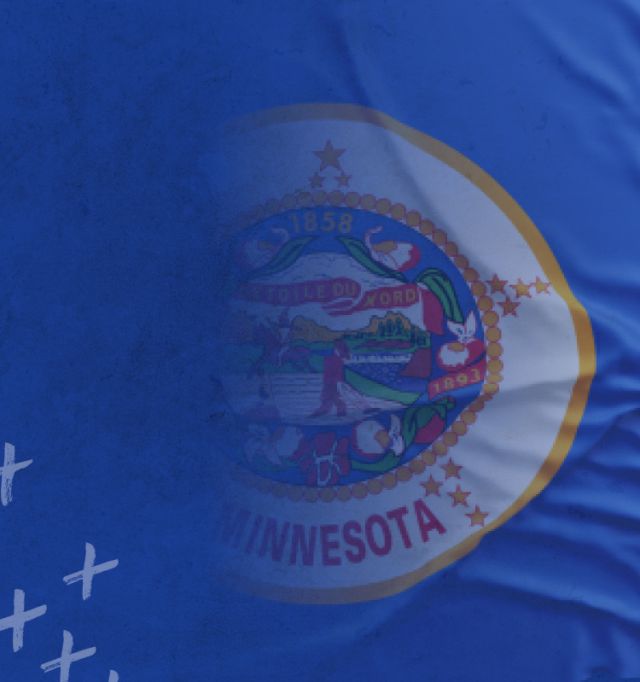 Minnesota online sports betting laws
Minnesota punches well above its weight in the sporting arena - but betting on sport is not legal yet. And it is likely to remain illegal unless the state legislators can come to an arrangement with the Native American tribes who run the state's 19 casinos.
Written by OnlineBetting.com staff.

Jennifer Gaynor
Administrative law and government relations attorney
Jennifer has a degree in Journalism from Northeastern University in Boston, Massachusetts, and graduated from George Washington University Law School, Washington, D.C, in 2005. She's been living in Las Vegas helping clients in the casino and gaming industry, as well as other regulated businesses, across Nevada for over 15 years.
She has authored and co-authored numerous articles and books on US gaming law, including most recently,  The Law of Regulated Gambling: A Practical Guide for Business Lawyers , American Bar Association (2020), and  That (Expletive) Broad: Women Who Broke Barriers in the Casino and Gaming Industry (2020) .
Is sports betting legal in Minnesota?
No. Minnesota sports betting has yet to be legalized and there are no immediate prospects for that to change.
Is online sports betting legal in Minnesota?
No. The tribes who run the state's casinos oppose Minnesota online sports betting, which is a major stumbling block.
Is sports betting legal in Minnesota?
Tribal opposition to online sports betting
2021 bill to allow retail betting fails to gain traction
Short odds that there will be future attempts at legalization
Daily Fantasy Sports in Minnesota
Daily Fantasy Sports (DFS) exists in Minnesota in a legal gray area. It has never been banned, but at the same time, it has never been specifically legalized and regulated.
In the absence of sports betting in the Land of 10,000 Lakes, the appetite for DFS is enormous, with a reported one million people in the state playing regularly.
That's no surprise in a state that is home to the NFL's Minnesota Vikings. Football fantasy games are always a big hit with fans.
Baseball, hockey, and basketball too – Minnesota is where the Twins, Wild and Timberwolves play. With a busy college sports scene, it's no surprise DFS is hugely popular in the state.
Most popular sports in Minnesota
Minnesota, a state of 5.6 million people, is a hotbed of top-level sport. The fact that Minnesota sports betting is unlikely to be legalized any time soon will be disappointing to many sports fans, but it will not dampen the ardor they have for their favorite big four teams.
Football
The Minnesota Vikings may have never won a Super Bowl, but they command massive support in the state. NFL is a hugely popular betting medium across the nation, and if Minnesota sports betting were ever legalized, the volume of gridiron wagers would be huge.
Responsible gambling in Minnesota
Timeline of sports betting in Minnesota
2018
PASPA is declared unconstitutional by the US Supreme Court, opening the door for states to legalize sports betting.
2019
Bills are introduced in the Minnesota House and Senate allowing sports betting at casinos, but the tribes oppose them.
2020
Bills introduced in odd-numbered years in Minnesota carry over to the next year; the lawmakers amend their bills to require in-person registration, but the tribes remain opposed.
2021
New bills are floated, including the stipulation that betting for the first year must take place only in casinos and requiring in-person registration for future online wagering accounts. The tribes remain opposed and no bills see passage in 2021.
Where can you bet in Minnesota?
As things stand, there is no location where you can legally enjoy Minnesota sports betting. If the impasse between the state legislators and local tribes can be resolved, it is likely that the first place where sports betting will be allowed is at the casinos they operate.
An up-to-date list of those 19 current locations can be found here .
Sports betting in the United States
Can you bet online in Minnesota?
Can I bet on sports in Minnesota?
Can you use Bovada in Minnesota?
Is FanDuel legal in Minnesota?