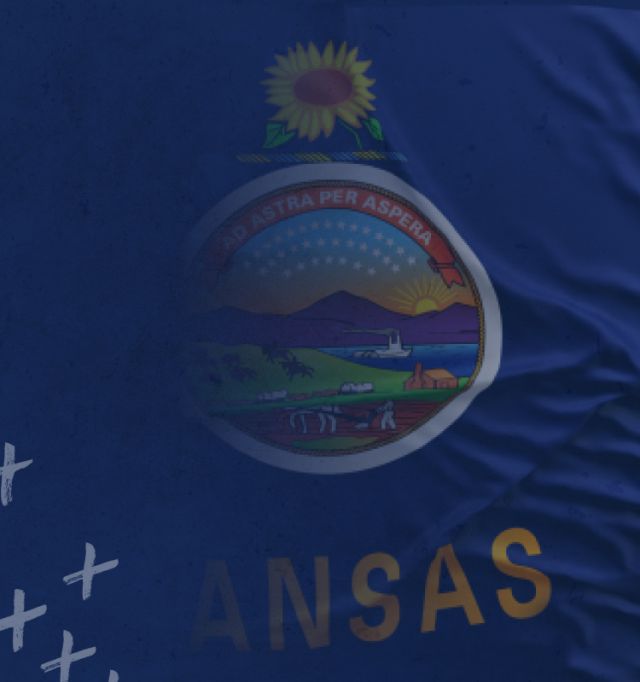 Kansas online sports betting laws
Following some hopeful moments, 2021 proved not to be the year that the Kansas legislature would pass a bill to legalize and regulate sports betting in the state. Therefore, the state's four casinos will have to wait until 2022 for another bite at the apple to authorize sports betting at their facilities and online.
Written by OnlineBetting.com staff.

Jennifer Gaynor
Administrative law and government relations attorney
Jennifer has a degree in Journalism from Northeastern University in Boston, Massachusetts, and graduated from George Washington University Law School, Washington, D.C, in 2005. She's been living in Las Vegas helping clients in the casino and gaming industry, as well as other regulated businesses, across Nevada for over 15 years.
She has authored and co-authored numerous articles and books on US gaming law, including most recently,  The Law of Regulated Gambling: A Practical Guide for Business Lawyers , American Bar Association (2020), and  That (Expletive) Broad: Women Who Broke Barriers in the Casino and Gaming Industry (2020) .
Is sports betting legal in Kansas?
Not yet. The Kansas legislature failed to pass one of two sports betting bills put forward during the 2021 legislative session.
Is online sports betting legal in Kansas?
No, Kansas has yet to pass legislation needed to authorize sports betting in the state.
Is sports betting legal in Kansas?
Kansas fails to legalize online sports betting in 2021 – looks to 2022
Casinos were to host retail and online sportsbooks under failed legislation
Will Kansas gambling winnings be taxable?
Daily Fantasy Sports in Kansas
Kansas is one of the states where there has been no confusion at all over the legality of Daily Fantasy Sports (DFS) for several years, because the state passed a law in 2015 specifically declaring DFS legal, to the delight of more than 500,000 people in the Sunflower State. That's how many people are estimated to enjoy the challenge of DFS games here.
Sport is big in Kansas, with top level football and baseball teams located just over the border in Kansas City, Missouri, and a vibrant college sports scene in the state too.
Top sports to bet on in Kansas
Confusingly for some, Kansas City is not in Kansas, but lies over the border in Missouri. However, from a sports fan's perspective, the proximity of the city simply provides plenty of great sporting action to enjoy and bet on.
Football
NFL is massive from a watching and betting (where allowed) perspective across the US, but it does help if you have a team who have been to two recent Super Bowls on your doorstep. The Kansas City Chiefs took the ultimate prize in 2019 and lost in the Super Bowl the following season. With a busy college football scene too, Kansas sports bettors will have plenty to interest them.
Responsible gambling in Kansas
Although Kansas sports betting is yet to get under way, there are plenty of resources already in place to make sure the activity is conducted as responsibly as possible.
It's essential that support services are in place wherever sports betting is permitted. Even though the overwhelming majority of people view gambling of any kind as a leisure activity, for a few people it can lead to problems.
It's also notable that the bill that would have legalized Kansas sports betting in 2021 included a stipulation that two per cent of lottery gaming facility revenues go to a problem gambling and addictions grant fund.
The assistance available to anybody who has issues with their gambling in Kansas includes:
Timeline of sports betting in Kansas
2018
PASPA is taken off the statute books. Kansas is viewed as a likely candidate to be one of the first states to legalize sports betting as a result. The legislature discusses three bills but none of them pass.
2019
Legislative efforts stall because of a dispute over the organization of sports betting if it was legalized. No agreement is reached on who would run it.
2020
The state senate passes a bill authorizing sports betting at the four state-owned casinos, but it runs into opposition from other gaming industries and from the state governor.
2021
Kansas sports betting moved another step closer as a reshaped bill that would allow both retail and online betting passes through the senate and goes to the house, before taking a step backwards when the legislation fails to pass.
Where can you bet in Kansas?
Currently, there are no locations in the state where you can bet on sports – and no mobile sportsbooks licensed to allow Kansas online betting.
Sports betting in the United States
Can I bet online in Kansas?
Is MyBookie legal in Kansas?
What is the best cash out betting site?