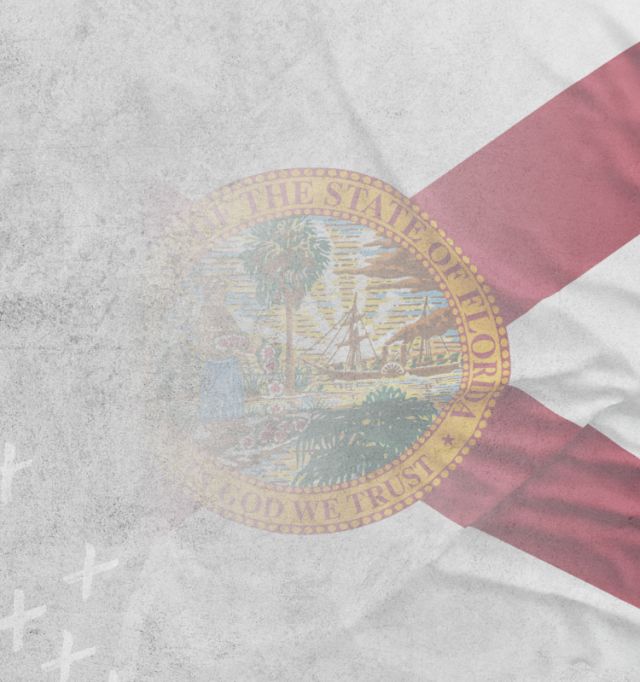 Florida online sports betting laws
With the third highest population in the US and a host of big-name sports teams within its boundaries, Florida is a tempting market for sports betting companies. The odds of Florida sports betting beginning any time soon are, however, very long. Although Florida recently reached an agreement for a revised tribal gaming compact with the Seminole that would authorize sports betting in the state, there are still several obstacles in the way of wagering being permitted here.
Written by OnlineBetting.com staff.

Jennifer Gaynor
Administrative law and government relations attorney
Jennifer has a degree in Journalism from Northeastern University in Boston, Massachusetts, and graduated from George Washington University Law School, Washington, D.C, in 2005. She's been living in Las Vegas helping clients in the casino and gaming industry, as well as other regulated businesses, across Nevada for over 15 years.
She has authored and co-authored numerous articles and books on US gaming law, including most recently,  The Law of Regulated Gambling: A Practical Guide for Business Lawyers , American Bar Association (2020), and  That (Expletive) Broad: Women Who Broke Barriers in the Casino and Gaming Industry (2020) .
Is sports betting legal in Florida?
Not yet. Despite agreement being reached with the Seminole tribe to authorize sports betting in the state, ongoing legal wrangling suggests it will be some time before Florida sports betting becomes a reality.
Is online sports betting legal in Florida?
Florida online sports betting is not yet permitted. Although the state offers a potentially lucrative market, don't expect to see mobile sportsbooks in Florida anytime soon.
Is sports betting legal in Florida?
Little chance that Florida legalizes sports betting in 2021
A new gaming compact reached with the Seminole but legal issues persist
Betting on horse racing the exception
Daily Fantasy Sports in Florida
With so many top pro teams based here, and a vibrant college sports scene, there are plenty of games with local interest for Daily Fantasy Sports (DFS) players to enjoy. However, Florida is one of many states in which DFS operates in a legal gray area. Although DFS has never been specifically declared illegal, it also has not been specifically legalized either.
Efforts to legalize it have been fiercely opposed by the Seminole Tribe of Florida. As a result, not all the main DFS operators offer games in the state – although FanDuel and DraftKings are among those that do.
The Seminole, however, apparently softened their opposition when negotiating their recent compact with the state. Among its provisions is a definition of fantasy sports as "games of skill, not games of chance." This definition was in the compact that was ratified by and signed off on by the state legislature and the governor, providing legal cover for fantasy operators in the state.
Top sports to bet on in Florida
Sports fans in Florida may have to wait for some time before sports betting is legalized in the state. But when they do, there will be a serious amount of high-quality sporting action for them to wager on.
Football
Florida is home to three NFL teams: the Jacksonville Jaguars, the Miami Dolphins, and the 2021 Super Bowl champions, the Tampa Bay Buccaneers. Ten Florida college programs have football teams in Division I of the NCAA too – this is a state where football is huge, and the betting market around it will surely be similarly gigantic.
Responsible gambling in Florida
Even though there is no such thing as Florida sports betting, the state has several agencies focused on the provision of gambling in a responsible way.
That is due to the presence of casinos in the state, plus the many horse racing tracks where people can bet on the races in person and online.
Encouraging responsible gambling is an admirable step for any state to take, as is the provision of resources for the minority of people who encounter financial and emotional problems through excessive gambling:
Florida Council on Compulsive Gambling : Offers a wide range of useful information to help gambling industry employees understand the issues, and to encourage steps such as self-exclusion.

National Council on Problem Gambling : This is a national body with a presence in Florida and advice about where to find assistance, as well as a confidential 24-hour helpline.

The Florida Lottery : It strongly advises people to play within their means and offers tips on how to enjoy the lottery responsibly.
Timeline of sports betting in Florida
2011
The first attempt to legalize any form of online gambling, in this case poker, is launched and then withdrawn.
2012
Another attempt is made to legalize online poker but fails after opposition from Native American casinos.
2013
Florida cracks down on online gambling in all forms, banning internet cafes from letting people play games while on the premises.
2018
The Seminole Tribe of Florida support a state constitutional amendment that makes it impossible for any new form of gambling to be launched without voters' approval – it also means the tribe must be consulted before sports betting can be legalized.
2019
The focus is on renegotiating the gaming compact with the Seminole. No deal is reached.
2020
Sen. Brandes files bills to legalize Florida sports betting without the Seminole. Despite intense discussions, no progress is made.
2021
The state of Florida reaches an agreement on an amended compact with the Seminole tribe to authorize sports betting in the state. The compact faces numerous legal hurdles, however, making it unlikely that sports betting in the state will launch by this fall as planned.
Where can you bet in Florida?
At present, there are no locations for Florida sports betting. Under the terms of the compact with the Seminoles, it is envisioned that sports betting could be offered at the state's tribal casinos as well as via mobile sports betting apps managed by the Tribe as well as Florida's existing racetracks and jai-alai frontons.
Six of the state's casinos are run by the Seminole Tribe of Florida and one by the Miccosukee Tribe of Indians of Florida.
There are also more than 20 "racinos" in the state with facilities for casino gambling at racetracks.
The most up-to-date list of Florida's tribal casinos can be found here .
Sports betting in the United States
What sports betting sites are legal in Florida?
Can you bet online in Florida?
Is sports betting allowed in Florida?
Is Bet365 legal in Florida?