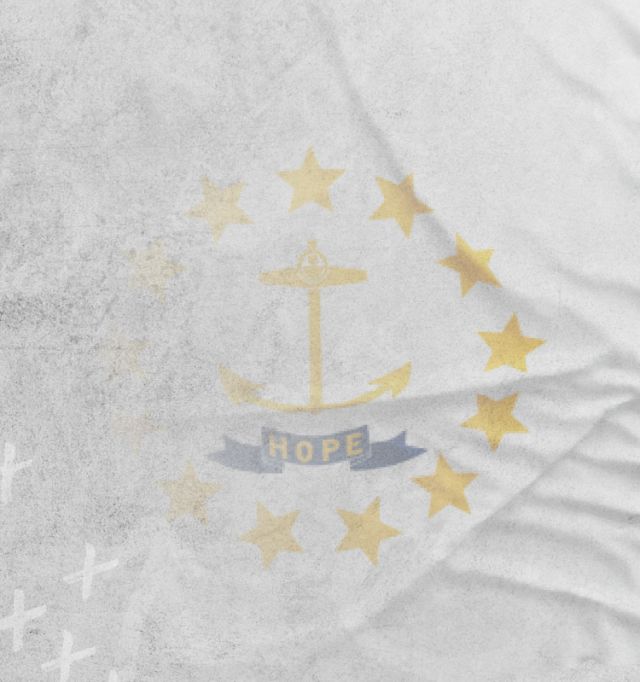 Rhode Island online sports betting laws
It may be the smallest state in the union, but Rhode Island has taken big strides forward since it was the eighth to legalize sports betting late in 2018. The Ocean State loves betting on sports and it set a new monthly record in January 2021 thanks to a handle of $39.8million.
Written by OnlineBetting.com staff.

Jennifer Gaynor
Administrative law and government relations attorney
Jennifer has a degree in Journalism from Northeastern University in Boston, Massachusetts, and graduated from George Washington University Law School, Washington, D.C, in 2005. She's been living in Las Vegas helping clients in the casino and gaming industry, as well as other regulated businesses, across Nevada for over 15 years.
She has authored and co-authored numerous articles and books on US gaming law, including most recently,  The Law of Regulated Gambling: A Practical Guide for Business Lawyers , American Bar Association (2020), and  That (Expletive) Broad: Women Who Broke Barriers in the Casino and Gaming Industry (2020) .
Is sports betting legal in Rhode Island?
Yes, Rhode Island sports betting is now completely legal, with both retail and online options available.
Is online sports betting legal in Rhode Island?
Yes, Rhode Island online sports betting is legal and available through one state-authorized mobile app.
How old do I have to be to place a bet in Rhode Island?
You have to be aged 18 or over to bet on sports in Rhode Island.
How do I start betting in Rhode Island?
Register for an account, either in person at a licensed casino or with Sportsbook Rhode Island via your desktop, laptop, or mobile device.

You'll need to give your personal details, including ID and proof of your age.

Deposit funds and take advantage of any sign-up welcome bonus on offer to new customers.

Start betting.
Is sports betting legal in Rhode Island?
Rhode Island legalizes online sports betting
Remote registration and geolocation
Online sports betting licenses
Are Rhode Island gambling winnings taxable?
Who is allowed to bet on sports in Rhode Island?
You must be at least 18 years old to bet in Rhode Island
You must be in Rhode Island to bet
What can't I bet on in Rhode Island?
Daily Fantasy Sports in Rhode Island
Daily Fantasy Sports (DFS) fans in Rhode Island will find DFS offerings are available for play. No legislation has yet been passed specifically to legalize and regulate DFS – at the same time, it is not expressly forbidden in law.
This curious situation goes back to 2016, when the state's Attorney General ruled that DFS was a mixture of skill and luck, where chance was not the dominant factor. The Attorney General therefore opined that DFS was likely legal in Rhode Island and recommended that legislation be drafted to regulate it.
With the legalization of sports betting a couple of years later taking the spotlight, such DFS legislation has never been passed.
For Rhode Island sports fans, who have a number of big-name teams in nearby states to root for, there are several DFS games available. These cover sports including football, basketball, baseball, and hockey.
Top sports to bet on in Rhode Island
There are no pro sports teams in Rhode Island, but that doesn't stop its one million inhabitants being extremely keen on sport. Some of the big New England major league outfits have serious numbers of fans here – and they enjoy betting on their games.
Football
The stats will tell you that the Pittsburgh Steelers are the most popular team in Rhode Island. However, the New England Patriots' Tom-Brady-inspired heroics of recent years have earned them plenty of fans in the state, which ensures a healthy betting handle when it comes to the NFL.
Responsible gambling in Rhode Island
The growth in sports betting has been matched by the increased understanding of the need to encourage responsible gambling.
Sports betting should be a fun, harmless leisure activity – and for the vast majority of bettors, that's just what it is.
However, if Rhode Island sports betting fans do begin to have a problem with gambling, there are resources within the state to identify the issue and help them deal with it.
The Rhode Island Council on Problem Gambling offers a series of online resources, including a guide to the early signs of problem gambling and assistance with self-assessment.
Above and beyond that, bettors who use New Hampshire sites also have access to:
Timeline of sports betting in Rhode Island
2018 - June
Sports betting in person is legalized within the state.
2018 - November
The first sports bet is placed at Twin River Casino in Lincoln.
2019
Bill passed authorizing online sports betting in Rhode Island.
2020
Remote registration for online sports betting is authorized.
Where can you bet in Rhode Island?
There are only two physical locations in Rhode Island where you can enjoy in-person sports betting:
| Casino/Retail Sportsbook | Retail Sportsbook Partner | Address | Online Sportsbook Partner |
| --- | --- | --- | --- |
| Twin River Casino Hotel | William Hill | 100 Twin River Road, Lincoln RI 02865 | William Hill |
| Tiverton Casino Hotel | William Hill | 777 Tiverton Casino Boulevard, Tiverton RI 02878 | William Hill |
Sports betting in the United States
Rhode Island betting FAQs
Where can you sports bet in Rhode Island?
Can you use FanDuel in Rhode Island?
Where can I bet my money?
Where can I bet online legally?