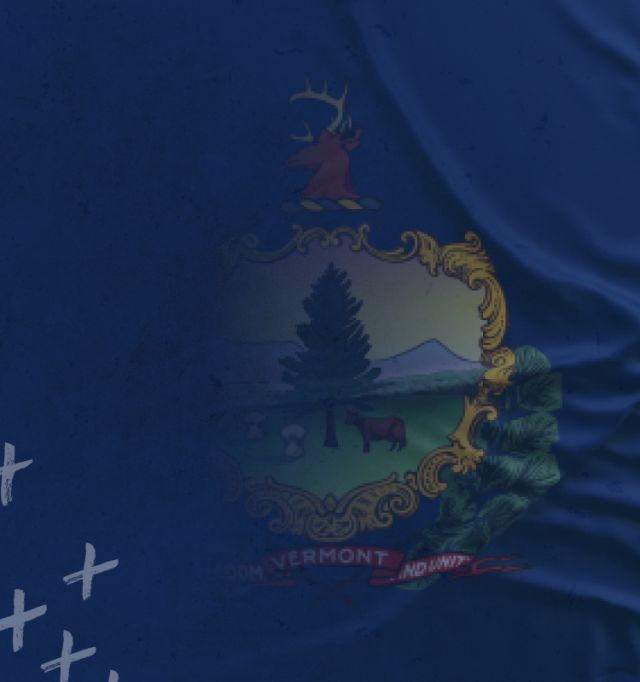 Vermont online sports betting laws
The fight to legalize sports betting in the Green Mountain State has always been an uphill battle. Legislation that would have legalized and regulated sports betting in the state failed to pass in 2021, however, the legislature did approve a study on sports betting. Proponents are hopeful that the study will be helpful in finally moving the needle towards legalization in 2022.
Written by OnlineBetting.com staff.

Jennifer Gaynor
Administrative law and government relations attorney
Jennifer has a degree in Journalism from Northeastern University in Boston, Massachusetts, and graduated from George Washington University Law School, Washington, D.C, in 2005. She's been living in Las Vegas helping clients in the casino and gaming industry, as well as other regulated businesses, across Nevada for over 15 years.
She has authored and co-authored numerous articles and books on US gaming law, including most recently,  The Law of Regulated Gambling: A Practical Guide for Business Lawyers , American Bar Association (2020), and  That (Expletive) Broad: Women Who Broke Barriers in the Casino and Gaming Industry (2020) .
Is sports betting legal in Vermont?
No. Vermont sports betting is not legal – and its supporters face a tough task to change that any time soon.
Is online sports betting legal in Vermont?
No, there is no provision for Vermont online sports betting at present, and little prospect of that changing soon.
Is sports betting legal in Vermont?
Latest bid to legalize online sports betting
Daily Fantasy Sports in Vermont
Legislation legalizing Daily Fantasy Sports (DFS) was passed in Vermont in 2017, despite opposition from the state's attorney general.
That means the more than 100,000 people who enjoy DFS in Vermont can do so free from any concern that they are breaking the law.
NFL is huge in the state, as it is everywhere, but so is soccer, while baseball and basketball games are also popular. DFS games on college sports are also a big hit here thanks to the exploits of the University of Vermont Catamounts hockey team.
Top sports to bet on in Vermont
If Vermont sports betting is legalized in the near future, the people of the state will not have any local big four teams to drive their interest. But there are plenty of top names not far away that will be certain to spark engagement and investment.
Football
All of New England can claim the Patriots – even though, as in the case of Vermont, they don't play in the state. The multiple Super Bowl champions draw support from across the region, while there is always interest in college football and NFL games further afield.
Responsible gambling in Vermont
Given the lack of gambling options open to the people of the Green Mountain State, there are fewer resources on hand than in states where sports betting is legal.
There again, it is important that responsible gambling is encouraged wherever any form of gaming goes on.
If Vermont sports betting is legalized in the near future, it is reassuring to know that there are resources in place to ensure it is conducted responsibly, with help in place for anybody who encounters gambling problems.
Timeline of sports betting in Vermont
2018
The Professional and Amateur Sports Protection Act is ruled unconstitutional by the US Supreme Court, opening the way for states to permit sports betting.
2019
A House bill is introduced to legalize retail and online sports betting through the Board of Liquor and Lottery. It was read just once in committee.
2020
Two sports betting bills are submitted but neither makes it to the finish line.
2021
Vermont passes H.313 – a bill amending various alcoholic beverage laws – but which also requires a sports-betting study to be completed by Oct. 15, 2021.
Where can you bet in Vermont?
As things stand, nowhere. Vermont failed to pass proposed legislation to legalize and regulate sports betting during the 2021 session – instead opting for a sports-betting study to be completed by the fall of 2021. Although this is not the legalization of sports betting many are hoping for, it is a step in that direction.
Sports betting in the United States
Is online sports betting legal in Vermont?
Is DraftKings legal in Vermont?
Is betting legal in Vermont?
Is sports gambling legal in Vermont?