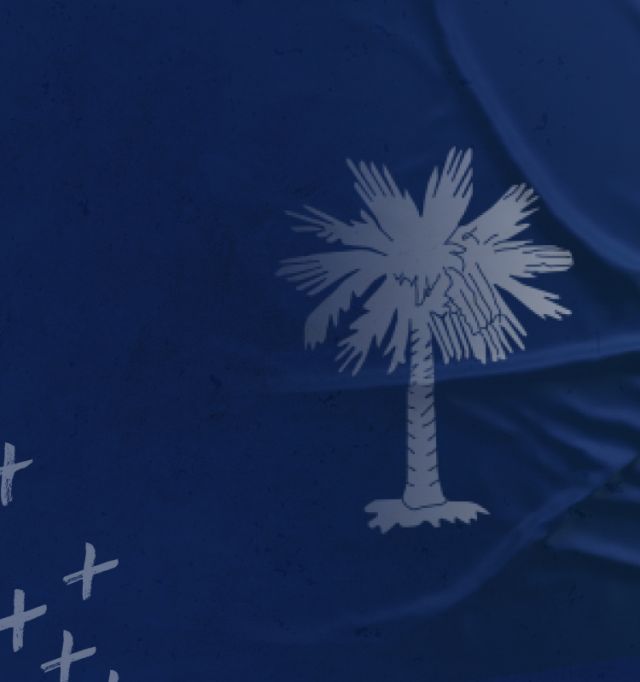 South Carolina online sports betting laws
South Carolina has been a tough nut to crack when it comes to the legalization of sports betting. This is, after all, a state with a long history of opposition to any form of gambling. But this may all be about to change in the next year or two.
Written by OnlineBetting.com staff.

Jennifer Gaynor
Administrative law and government relations attorney
Jennifer has a degree in Journalism from Northeastern University in Boston, Massachusetts, and graduated from George Washington University Law School, Washington, D.C, in 2005. She's been living in Las Vegas helping clients in the casino and gaming industry, as well as other regulated businesses, across Nevada for over 15 years.
She has authored and co-authored numerous articles and books on US gaming law, including most recently,  The Law of Regulated Gambling: A Practical Guide for Business Lawyers , American Bar Association (2020), and  That (Expletive) Broad: Women Who Broke Barriers in the Casino and Gaming Industry (2020) .
Is sports betting legal in South Carolina?
No. South Carolina sports betting has not been legalized – however there are a few bills in the pipeline that could change that.
Is online sports betting legal in South Carolina?
No. There are no legal South Carolina betting sites – yet.
Is sports betting legal in South Carolina?
Long-standing opposition to sports betting
Joint effort by house and senate comes to nothing
Daily Fantasy Sports in South Carolina
Despite its anti-gambling stance, South Carolina has taken a soft approach regarding Daily Fantasy Sports (DFS). Although the state has never officially passed legislation authorizing or regulating DFS operators, neither has it taken any legal action against DFS operators. Thus, most DFS sites are available for play in South Carolina.
The Carolina Panthers have their training ground in the state, which means they enjoy plenty of support south of the border.
As well as NFL, games on basketball and baseball are also popular, while college football is huge in South Carolina.
The University of South Carolina's Gamecocks and the Clemson University Tigers are elite outfits who draw massive crowds and generate interest in DFS NCAA games.
Most popular sports in South Carolina
There may be hostility to South Carolina sports betting ever being legalized but more than five million people live in the state and many of them are huge sports fans. And they have plenty of high-quality action to choose from when it's time to watch some top sport
Football
College football is massive in South Carolina. The University of South Carolina's Gamecocks and Clemson University's Tigers regularly attract crowds of more than 80,000 to their home matches. The Carolina Panthers of the NFL are based in North Carolina but attract good support from the Palmetto State too.
Responsible gambling in South Carolina
Even in a state that would clearly love to pretend there is no such thing as gambling, there is a heartening amount of support for people who develop problems from it.
There should be a focus on responsible gambling, no matter how much or how little goes on. A small minority of bettors do develop problems, so it's important to emphasize the benefits and desirability of responsible gambling.
This activity is carried out by several agencies in South Carolina:
Timeline of sports betting in South Carolina
2018
The Professional and Amateur Sports Protection Act is ruled unconstitutional, opening the door for states to allow sports betting.
2019
Joint resolutions HJR 3409 and SJR 57, calling for an amendment to South Carolina's constitution, get no further than a reading in committee.
2020
In December, legislation is filed for the 2021-2022 South Carolina legislature that could open the door for sports wagering in the state.
Where can you bet in South Carolina?
For the foreseeable future, you simply can't. There are no casinos or racetracks in South Carolina, which would be the obvious locations for retail sportsbooks if authorizing legislation passes any time soon.
Sports betting in the United States
South Carolina betting FAQs
Can I bet online in South Carolina?
Can you bet on sports in South Carolina?
Can you play FanDuel in South Carolina?
What is the best cash out betting site?