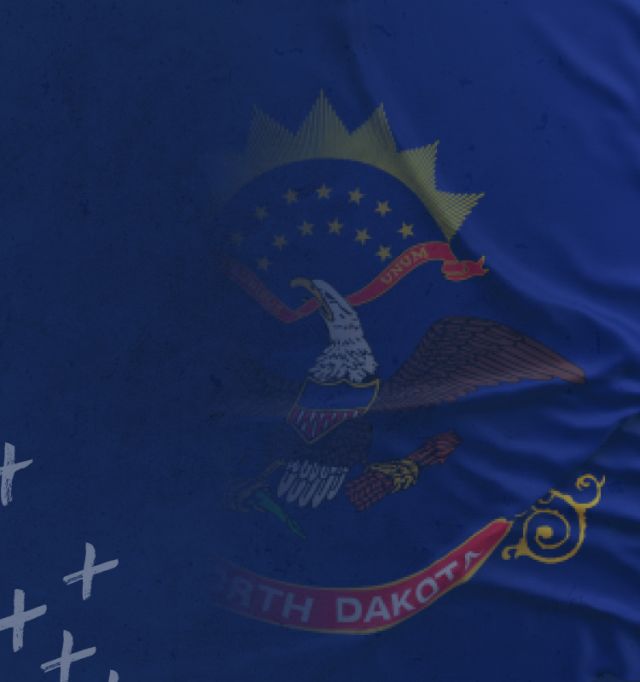 North Dakota online sports betting laws
The chances of North Dakota legalizing sports betting are more unlikely than ever. Bills that may have cleared the path for legalization were voted down in March 2021 and it is hard to see any way legal North Dakota online sports betting will commence in the next few years.
Written by OnlineBetting.com staff.

Jennifer Gaynor
Administrative law and government relations attorney
Jennifer has a degree in Journalism from Northeastern University in Boston, Massachusetts, and graduated from George Washington University Law School, Washington, D.C, in 2005. She's been living in Las Vegas helping clients in the casino and gaming industry, as well as other regulated businesses, across Nevada for over 15 years.
She has authored and co-authored numerous articles and books on US gaming law, including most recently,  The Law of Regulated Gambling: A Practical Guide for Business Lawyers , American Bar Association (2020), and  That (Expletive) Broad: Women Who Broke Barriers in the Casino and Gaming Industry (2020) .
Is sports betting legal in North Dakota?
No. North Dakota sports betting has not been legalized and there is little prospect of that changing any time soon.
Is online sports betting legal in North Dakota?
No. There are no legal North Dakota betting sites, and it could be many years before any are permitted.
Is sports betting legal in North Dakota?
North Dakota far from legalizing sports betting
Horse racing betting is legal
Daily Fantasy Sports in North Dakota
The main providers of Daily Fantasy Sports (DFS) offer games to the people of North Dakota. That's because, although DFS has not been specifically legalized and regulated as an industry, neither has it been explicitly declared illegal in the state.
Although North Dakota has never been home to a pro sports team, there is plenty of interest here in leading American sports – as there is in states from coast to coast.
DFS games involving football, baseball, basketball, and hockey find a keen audience here. There is particular interest in hockey because of the exploits of the state's leading college team, the Fighting Hawks from the University of North Dakota.
With eight national NCAA championships, the Fighting Hawks have a strong following here, and their players are a popular choice when playing college hockey DFS games.
Responsible gambling in North Dakota
Even though legal North Dakota sports betting is a distant prospect, there is still plenty of gambling activity in the state.
The state is home to several tribal casinos, numerous smaller charitable casino facilities, and a state lottery. There is also, as with any state where sports betting is illegal, undoubtedly a high level of betting with unlicensed websites and sportsbooks.
As a result, there are several bodies in North Dakota dedicated to highlighting the need to gamble responsibly:
Gambler ND has self-help materials and links to support groups, counselors and online courses, as well as plenty of detail on the nature of problem gambling.

The National Council on Problem Gambling has a presence in every state. It offers a guide to local resources, as well as direct assistance including a 24-hour confidential helpline.

The North Dakota Racing Commission issues a succinct reminder of the need to gamble responsibly, as well as links to other agencies.
Timeline of sports betting in North Dakota
2018
PASPA is thrown out by the US Supreme Court, clearing the way for legalization of sports betting on a state-by-state basis.
2019
Two bills that would have legalized North Dakota sports betting are introduced, but neither goes very far.
2021
A House resolution that would have seen the legalization of sports betting put to a public vote in November 2022 is defeated by a single vote in March.
Where can you bet in North Dakota?
There are no locations in North Dakota where you can legally enjoy general sports betting. And little prospect of that changing any time soon.
North Dakota is home to several tribal casinos, which will be the most likely location for sports betting to take place if it is ever legalized. An up-to-date list can be found here .
The state is also home to numerous charitable casinos that offer more limited gaming facilities.
Sports betting in the United States
North Dakota betting FAQs
Can you bet on sports in North Dakota?
Is online sports betting legal in North Dakota?
Where can I bet online legally?
What is the best cash out betting site?