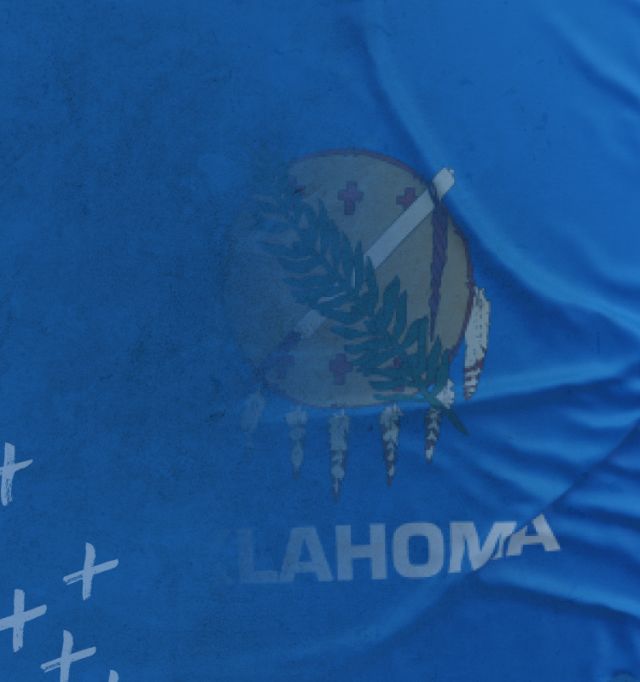 Oklahoma online sports betting laws
The prospects for legalized Oklahoma sports betting are remote as things stand. In a state that is home to more than 100 casinos, it's surprising that legislators cannot agree on a bill acceptable to all parties following a state Supreme Court verdict in 2020 that found legislation was needed in order to legalize sports betting in the state.
Written by OnlineBetting.com staff.

Jennifer Gaynor
Administrative law and government relations attorney
Jennifer has a degree in Journalism from Northeastern University in Boston, Massachusetts, and graduated from George Washington University Law School, Washington, D.C, in 2005. She's been living in Las Vegas helping clients in the casino and gaming industry, as well as other regulated businesses, across Nevada for over 15 years.
She has authored and co-authored numerous articles and books on US gaming law, including most recently,  The Law of Regulated Gambling: A Practical Guide for Business Lawyers , American Bar Association (2020), and  That (Expletive) Broad: Women Who Broke Barriers in the Casino and Gaming Industry (2020) .
Is sports betting legal in Oklahoma?
No. The likelihood of Oklahoma sports betting becoming legal any time in the immediate future is rather slim.
Is online sports betting legal in Oklahoma?
No. Oklahoma online sports betting is not legal and it will probably be some time before it is, if at all.
Is sports betting legal in Oklahoma?
Legal battles hold up sports betting
Obstacles remain on the road to legalization
Horse and greyhound racing the exception
Daily Fantasy Sports in Oklahoma
Oklahoma is one of many states where Daily Fantasy Sports (DFS) has never been declared illegal. At the same time, it has never been specifically legalized either. There was an attempt in 2016 to pass DFS legislation, however this was shut down by the Oklahoma tribes over concerns that the legislation would violate their gaming compacts with the state.
As things stand, therefore, DFS operators such as DraftKings and FanDuel – and the many people who use their services – are operating in a legal gray area, albeit with little fear of prosecution.
The gigantic revenues generated by the state's casinos prove that Oklahomans like to gamble, which makes this a happy hunting ground for DFS.
NBA fantasy games are popular thanks to the presence of the Oklahoma City Thunder, the state's only major pro team. But baseball, hockey, and football games are popular too.
The exploits of the Oklahoma Sooners football team ensures that college sports games also do plenty of business.
Most popular sports in Oklahoma
Oklahoma sports betting is unlikely to become a reality any time soon but that won't dampen the enthusiasm of sports fans among the state's population of four million. They will always find some great action to cheer about in various arenas.
Football
Football is without a doubt the top sport in Oklahoma – just ask the 90,000 who flock to see the Sooners and the Cowboys face off each year in the biggest college clash in these parts. Yes, the NFL has some fans too, but college is where it's at here.
Responsible gambling in Oklahoma
The presence of more than 100 casinos in Oklahoma means that the state is extremely familiar with the need to encourage responsible gambling.
Gambling is fun for the vast majority of people. However, for some it can lead to problems with addiction, leading to financial and emotional issues.
Oklahoma clearly recognizes this and has several resources in place to help people affected by such issues:
Oklahoma Association for Problem and Compulsive Gambling offers a wide range of help including educational programs, and information on treatment and prevention.

The Chickasaw Nation is one of the dozens of tribes who run casinos in the state. It runs self-exclusion programs and educates its employees on the importance of responsible gambling.

SmartPlayOK brings together the tribes and local responsible gambling groups to campaign and raise the profile of responsible gambling measures.

The National Council on Problem Gambling has a presence in each state, offering access to a 24-hour confidential helpline as well as a stack of other resources.
Timeline of sports betting in Oklahoma
2004
Oklahoma voters back local tribes' rights to offer casino games on sovereign land.
2005
The tribes sign a compact that enshrines the conditions under which they can offer casino services.
2018
The Professional and Amateur Sports Protection Act is ruled unconstitutional by the US Supreme Court, opening the way for states to allow sports betting.
2019
State governor Kevin Stitt tries to renegotiate the gaming compact to increase revenue to the state – the tribes resist.
2020
Governor Stitt's attempt to launch a new compact with two tribes that would allow sports betting is crushed by the state Supreme Court. The Oklahoma Supreme Court makes it clear that legalizing sportsbooks in the state is something that needs to be done by the Legislature. All parties agree to wait for legislation to pass before attempting to launch Oklahoma sports betting.
Where can you bet in Oklahoma?
The short answer is, nowhere. Despite the presence of more than 100 casinos in the state, you cannot place a sports bet at any of them. Similarly, there is no such thing at present, and for the foreseeable future, as Oklahoma online sports betting.
Sports betting in the United States
Can you bet online in Oklahoma?
Can you bet on sports in Oklahoma?
Is DraftKings legal in Oklahoma?
Where can you gamble in Oklahoma?