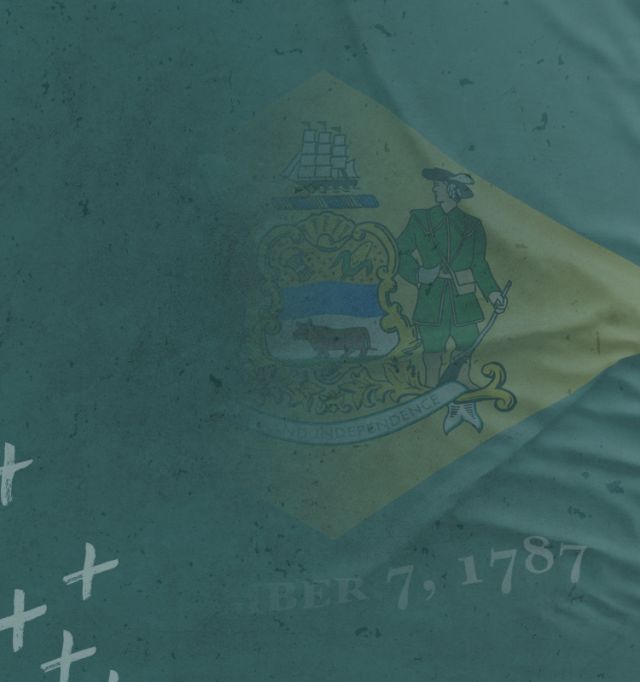 Delaware online sports betting laws
Delaware moved fast when sports betting was effectively legalized in 2018. Faster even than neighboring New Jersey. Sports betting is now legal in three retail locations in the First State and, although online betting has still not yet launched, it is surely only a matter of time.
Written by OnlineBetting.com staff.

Jennifer Gaynor
Administrative law and government relations attorney
Jennifer has a degree in Journalism from Northeastern University in Boston, Massachusetts, and graduated from George Washington University Law School, Washington, D.C, in 2005. She's been living in Las Vegas helping clients in the casino and gaming industry, as well as other regulated businesses, across Nevada for over 15 years.
She has authored and co-authored numerous articles and books on US gaming law, including most recently,  The Law of Regulated Gambling: A Practical Guide for Business Lawyers , American Bar Association (2020), and  That (Expletive) Broad: Women Who Broke Barriers in the Casino and Gaming Industry (2020) .
Is sports betting legal in Delaware?
Yes, it is. Full sports betting was authorized in the state in June 2018.
Is online sports betting legal in Delaware?
Yes, Delaware online sports betting is theoretically legal – but it has not been authorized yet
How old do I have to be to place a bet in Delaware?
To place a sports bet in Delaware, you will need to be aged 21 or over.
How do I start betting in Delaware?
As things currently stand, you can bet only in person at one of Delaware's three racetrack-casinos (racinos). So pick one and place your bets.
Is sports betting legal in Delaware?
Delaware legalizes online sports betting
Online sports betting is legal but not live
Are Delaware gambling winnings taxable?
Who is allowed to bet on sports in Delaware?
You must be at least 21 years old to bet in Delaware
You must be in a casino (or "racino") to place a sports bet
What can't I bet on in Delaware?
Daily Fantasy Sports in Delaware
After years of confusion and legal wrangling, Daily Fantasy Sports (DFS) was legalized in Delaware in July 2017.
The major DFS sites, including FanDuel, Yahoo Fantasy Sports and DraftKings, immediately began to offer games to the people of Delaware, after agreeing to hand over a $50,000 licensing fee and taxes of more than 15%.
The Delaware Division of Gaming Enforcement oversees DFS in the state.
Anybody over 18 can now enjoy DFS on major sports such as football, basketball, baseball, and hockey.
Top sports to bet on in Delaware
Delaware is one of two dozen states without a big four pro sports team. However, it lies in close proximity to a wide choice of big four teams for people to root for – and bet on.
Football
Philadelphia is just over the border from Delaware, so plenty of sports fans follow and bet on the NFL fortunes of the Eagles. The teams of Baltimore and Washington, D.C. also see strong support, as do Delaware's top university teams, the Blue Hens and Hornets, in Division 1 of the NCAA.
Responsible gambling in Delaware
Responsible gambling initiatives are always a positive development in states where sports betting has been legalized.
For a small minority of bettors, what should be a relaxing and exciting leisure experience can cause addiction that leads to emotional and financial problems.
In Delaware, the push to ensure gambling is carried out responsibly lies with the Delaware Council on Gaming Problems (DCGP).
The DCGP offers a huge range of resources to support people affected by gambling issues, as well as their families.
These include:
A dedicated helpline.

Outpatient treatment for problem gamblers.

Public awareness presentations for businesses and organizations.

Close links with the gambling and casino industry.

Collaboration with research groups to generate reliable data on problem gambling in the state.

Providing a central point of contact for the latest insight into gambling addiction.
The Delaware Lottery , which oversees Delaware sports betting, also takes a high-profile approach to problem gambling. This includes advice on self-exclusion programs and links to organizations such as Gamblers Anonymous , Gam-Anon , and the National Council on Problem Gambling .
Timeline of sports betting in Delaware
1974
Delaware establishes the state lottery.
2009
The state approves legislation that allows limited sports betting via lottery-style parlay offerings. This makes Delaware one of very few states where any form of sports betting is allowed.
2018
Delaware determines that it can rely on its 2009 legislation to offer retail sports betting at the state's three racinos, with no need for new enabling legislation.
2020
The Covid-19 pandemic forces all three racinos to close their doors for several weeks – though betting handle recovers extremely quickly when they reopen.
Where can you bet in Delaware?
The only places where you can bet on sports in Delaware are the three racsinos in the state listed here.
| Casino/Retail Sportsbook | Retail Sportsbook Partner | Address |
| --- | --- | --- |
| Delaware Park | William Hill | 777 Delaware Park Boulevard, Wilmington DE 19804 |
| Dover Downs | William Hill | 1131 North Dupont Highway, Dover DE 19901 |
| Harrington Raceway & Casino | William Hill | 18500 South Dupont Highway, Harrington DE 19952 |
Sports betting in the United States
Can you bet online in Delaware?
Can I play FanDuel in Delaware?
Where can I bet online legally?