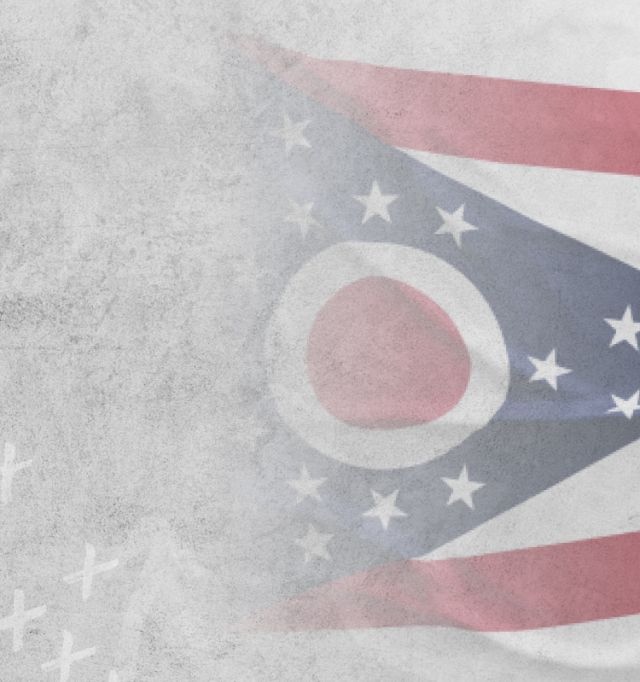 Ohio online sports betting laws
Ohio is a state with a big population and an appetite for sport to match. So, the news that sports betting, both retail and online, should be legalized some time in 2021 will go down well in the Buckeye State.
Written by OnlineBetting.com staff.

Jennifer Gaynor
Administrative law and government relations attorney
Jennifer has a degree in Journalism from Northeastern University in Boston, Massachusetts, and graduated from George Washington University Law School, Washington, D.C, in 2005. She's been living in Las Vegas helping clients in the casino and gaming industry, as well as other regulated businesses, across Nevada for over 15 years.
She has authored and co-authored numerous articles and books on US gaming law, including most recently,  The Law of Regulated Gambling: A Practical Guide for Business Lawyers , American Bar Association (2020), and  That (Expletive) Broad: Women Who Broke Barriers in the Casino and Gaming Industry (2020) .
Is sports betting legal in Ohio?
Ohio sports betting is not legal yet – but is looks likely that 2021 will be the year that changes.
Is online sports betting legal in Ohio?
No, there are no Ohio betting sites yet, but legislation is expected be passed in 2021 to make it happen.
Is sports betting legal in Ohio?
Ohio poised to legalize sports betting
Casinos, racinos, and online sportsbooks
Will Ohio gambling winnings be taxable?
Daily Fantasy Sports in Ohio
Some of the biggest teams in American sports are based in Ohio. This is a state with a healthy appetite for top-line sport. The fact that Daily Fantasy Sports (DFS) offerings have been legal in the state since the governor signed DFS legislation into law in December 2017 is a big positive in the eyes of the Buckeye State's sports fans.
Ohio is home to teams in all the big four major leagues, so DFS football, basketball, baseball, and hockey games will always find an eager audience here. Two MLS teams also play their home games here, as do numerous Division 1 NCAA college sports programs.
Top sports to bet on in Ohio
Two NFL sides. Two major league baseball teams. Two MLS outfits. And one in each of the NBA and NHL. When it comes to high-quality sports to watch and – hopefully very soon – to bet on, Ohioans are spoiled for choice.
Football
Neither the Cincinnati Bengals nor the Cleveland Browns have ever brought the Super Bowl trophy back to Ohio – but that doesn't stop them enjoying enormous followings in the state. The Ohio State University's Buckeyes team are also among the nation's finest. There is always plenty of football to bet on here.
Responsible gambling in Ohio
It's essential that sports betting is carried out in a responsible manner, so it's encouraging to see there are already several resources to ensure this is done in Ohio. For a small minority of bettors, gambling becomes more than an enjoyable pastime, and it's important the industry does all it can to help those people:
Timeline of sports betting in Ohio
2018
The Professional and Amateur Sports Protection Act is struck down by the US Supreme Court, opening the door for states to allow sports betting services.
2019
Two bills are introduced to legalize Ohio sports betting – one in the Senate, one in the House. Wrangling between them ensues and prevents any hope of swift legislation.
2020
After many delays, the Ohio sports betting bill is advanced after its ninth hearing. The state runs out of time to pass it before the year ends.
2021
With the legislature, governor, and major pro sports teams all in favor, proponents are confident a sports betting law will be passed by the end of the year.
Where can you bet in Ohio?
Ohio sports betting has yet to be legalized, though it is looking increasingly likely that Ohio will pass a law to allow it sometime in 2021. It has yet to be decided which retail outlets will be authorized to run sportsbooks or to affiliate with online operators. However, it is fairly certain that the state's four current casinos will be at the top of the list of retail locations where sports betting can take place:
| Casino | Address |
| --- | --- |
| Hard Rock Casino Cincinnati | 1000 Broadway Street, Cincinnati OH 45202 |
| Jack Cleveland Casino | 100 Public Square, Cleveland OH 44113 |
| Hollywood Casino Columbus | 200 Georgesville Road, Columbus OH 43228 |
| Hollywood Casino Toledo | 1968 Main Street, Toledo OH 43605 |
Sports betting in the United States
Can you bet online in Ohio?
What sports betting sites are legal in Ohio?
Can I use Bet365 in Ohio?
Can I use MyBookie in Ohio?