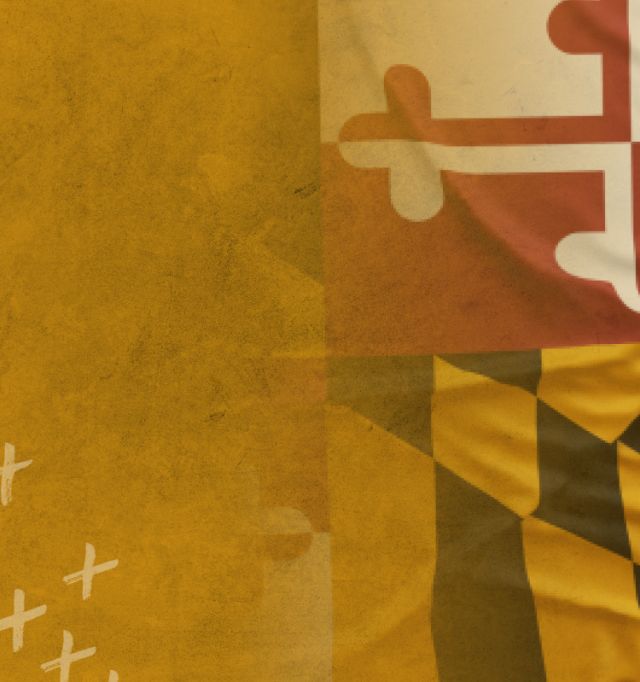 Maryland online sports betting laws
Great news for the six million residents of Maryland – sports betting is right around the corner. Voters in the Old Line State cleared the way in a referendum in November 2020, and the state legislature passed enabling legislation, leading to an expected full launch in 2021.
Written by OnlineBetting.com staff.

Jennifer Gaynor
Administrative law and government relations attorney
Jennifer has a degree in Journalism from Northeastern University in Boston, Massachusetts, and graduated from George Washington University Law School, Washington, D.C, in 2005. She's been living in Las Vegas helping clients in the casino and gaming industry, as well as other regulated businesses, across Nevada for over 15 years.
She has authored and co-authored numerous articles and books on US gaming law, including most recently,  The Law of Regulated Gambling: A Practical Guide for Business Lawyers , American Bar Association (2020), and  That (Expletive) Broad: Women Who Broke Barriers in the Casino and Gaming Industry (2020) .
Is sports betting legal in Maryland?
Maryland sports betting has been authorized and is expected to commence later in 2021.
Is online sports betting legal in Maryland?
Not yet – but Maryland online sports betting is expected to go live later in 2021.
Is sports betting legal in Maryland?
Maryland legalizing sports betting
Online sports betting licenses
Will Maryland gambling winnings be taxable?
Daily Fantasy Sports in Maryland
Daily Fantasy Sports (DFS) has been legal in Maryland for a while now. In 2012, a law was passed allowing games of this kind, which was reframed to make it more customer-friendly in 2017.
DFS fans in the state have, therefore, freedom to enjoy playing – and plenty of local top-level action to whet their appetites.
The presence of NFL stalwarts the Baltimore Ravens and the Washington Football Team (who play their games in Landover, Maryland), means grid-iron is as popular here as anywhere in the US. Likewise, the fact that the Baltimore Orioles are based here keeps baseball popular.
Although the exploits of the Maryland Terrapins in the upper reaches of NCAA basketball earn them plenty of fans, it's important to note that DFS games on college sports are forbidden in the state.
Top sports to bet on in Maryland
Now that Maryland sports betting is about to become a reality, there are several pro sports teams with huge followings in the state – fans who will no doubt want to back their sides. The handle for Maryland sports betting should rise impressively once sports betting launches in late 2021.
Football
The Baltimore Ravens enjoy enormous support in the state, bolstered by Super Bowl wins in 2000 and 2012. Similarly, the Washington Football Team established their status as NFL big-hitters with three Super Bowl triumphs before the turn of the century, when they were still known as the Redskins. Football is huge in Maryland and the interest in betting on it will be equally extensive.
Responsible gambling in Maryland
Even though Maryland sports betting is not a reality yet, there are already many ways in which people can enjoy other forms of gambling and gaming in the Old Line State.
As a result, there is already a focus on responsible gambling, and a number of bodies offering assistance to the small minority of people who encounter any problems:
Timeline of sports betting in Maryland
2018
Even before the overturn of PASPA, Maryland is getting ready to be one of the first states to offer sports betting. But a bill to do so fails to pass through the state senate.
2019
Lawmakers try to push through a bill that would legalize sports betting at lottery retailers and racetracks. But the attorney general rules that a public vote is needed.
2020 - March
This time it's the House that blocks a bill that was unanimously passed by the senate. The Covid-19 pandemic prevents any further progress.
2020 - November
65 per cent of Maryland voters approve Maryland Question 2 – a referendum to approve the expansion of commercial gaming to "authorize sports and events betting". But legislation is still needed to define what form sports betting in the state will take.
2021
In May, Governor Larry Hogan signs HB940, and Maryland lawmakers indicate that they hope to have Maryland sportsbooks up and running by the beginning of the 2021 NFL season or, failing that, the 2021 World Series.
Where can you bet in Maryland?
As things stand, there are no locations where Maryland sports betting is legal – nor is there any registered facility for online sports betting in the state.
However, with the passage of HB490 it is expected that sports betting will be authorized at the state's six casinos (see chart below) as well as other locations, including professional sporting and horse racing facilities, and online:
| Casino | Address |
| --- | --- |
| Baltimore Horseshoe Casino | 1525 Russell Street, Baltimore MD 21230 |
| Berlin Ocean Downs Casino | 10218 Race Track Road, Berlin MD 21811 |
| Flintstone Rocky Gap Casino & Resort | 16701 Lakeview Road NE, Flintstone MD 21530 |
| Hanover Maryland Live Casino | 7002 Arundel Mills Circle, Hanover MD 21076 |
| Oxon Hill MGM National Harbor Casino & Resort | 1602 Malibu Place, Newport News MD 23608 |
| Perryville Hollywood Casino | 1201 Chesapeake Overlook Parkway, Perryville MD 21903 |
Sports betting in the United States
Can you bet online in Maryland?
Is Bovada legal in Maryland?
Is DraftKings legal in Maryland?
What is the best cash out betting site?