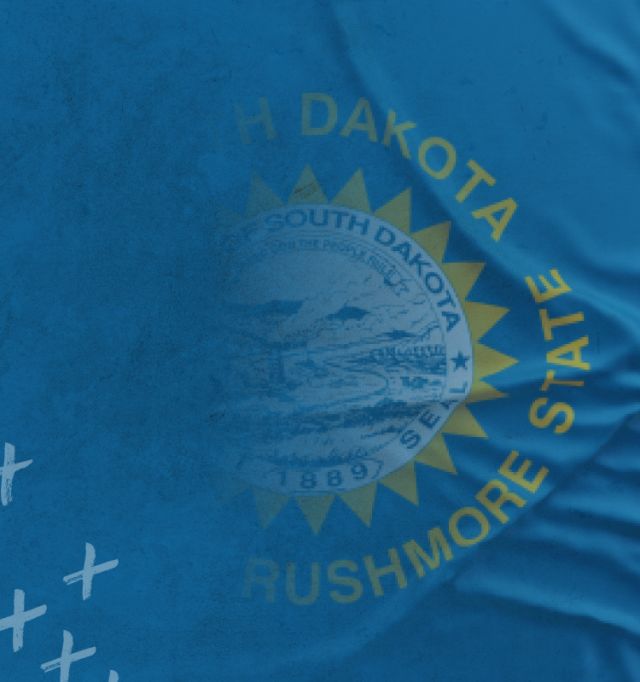 South Dakota online sports betting laws
In South Dakota all roads lead to Deadwood, the only location where sports betting, under the legislation signed into law by its Governor in March 2021, will be permitted. You will also be able to enjoy mobile sports betting on the premises of the town's casinos.
Written by OnlineBetting.com staff.

Jennifer Gaynor
Administrative law and government relations attorney
Jennifer has a degree in Journalism from Northeastern University in Boston, Massachusetts, and graduated from George Washington University Law School, Washington, D.C, in 2005. She's been living in Las Vegas helping clients in the casino and gaming industry, as well as other regulated businesses, across Nevada for over 15 years.
She has authored and co-authored numerous articles and books on US gaming law, including most recently,  The Law of Regulated Gambling: A Practical Guide for Business Lawyers , American Bar Association (2020), and  That (Expletive) Broad: Women Who Broke Barriers in the Casino and Gaming Industry (2020) .
Is sports betting legal in South Dakota?
Yes, South Dakota online sports betting has been legalized – but only on casino premises in Deadwood so far.
How old do I have to be to place a bet in South Dakota?
You will need to be at least 21 to place a sports bet in South Dakota.
How do I start betting in South Dakota?
As things stand, the only place where sports betting will be allowed in South Dakota is Deadwood, at the town's casinos, where you will be able to wager in person or register and engage in online wagering on your device while you are on the premises. For online wagering, the sign-up process will be as follows:
Go in person to one of the many casinos operating in Deadwood.

You will need to produce ID and proof of age to sign up for a sports betting account.

Place some money in your account and start wagering.

If you want to bet online, choose the sportsbook you want to use while on the premises.
Is sports betting legal in South Dakota?
South Dakota legalizes online sports betting
Online sports betting restricted to retail premises
Online sports betting licenses
Are South Dakota gambling winnings taxable?
Who is allowed to bet on sports in South Dakota?
You must be at least 21 years old to bet on sports in South Dakota
You must be on casino premises to bet
What can't I bet on in South Dakota?
Daily Fantasy Sports in South Dakota
South Dakota is one of many states that permit Daily Fantasy Sports (DFS) to take place, even though they do so in a legal gray area.
DFS has never been specifically outlawed, but neither has it been legalized. Back in 2015, the state's attorney general had put out a statement regarding DFS, providing that, "Based upon the current state of uncertainty, including the ongoing debate on whether daily fantasy sports wagering is predominately a permissive game of skill or an unlawful game of chance, it will not be my intent to seek felony indictments here in South Dakota absent a clearer directive from our state legislature." No action has been taken by a South Dakota legislature or attorney general since. As a result, most major DFS operators, including FanDuel and DraftKings, offer games to the people of South Dakota.
South Dakota is one of the many states without any big four pro teams, but that doesn't prevent people being interested in DFS. Football, basketball, hockey, and baseball games are all popular in the Mount Rushmore State.
College sport DFS is also permitted, which means the exploits of the Jackrabbits and the Coyotes can be reflected in people's selections.
Top sports to bet on in South Dakota
South Dakota has a population of less than 900,000, and no big four pro sports teams, but that doesn't mean any operator offering South Dakota sports betting facilities will struggle to drum up interest.
Football
Football is the biggest sport in the US, both from a supporter perspective and where sports betting is allowed. Many gridiron fans in South Dakota gravitate towards the Minnesota Vikings, but there is bound to be a high level of interest in matches across the US once South Dakota online betting is allowed.
Responsible gambling in South Dakota
For most people, any form of gambling is a fun, light-hearted leisure experience. For a small minority, however, it can lead to addiction and financial or emotional problems.
That's why it's essential that any state that allows sports betting – or any form of wagering – needs to place an emphasis on the desirability of conducting gambling responsible gambling. That applies both to the facilities that offer betting, and to those who attend as customers.
South Dakota has several agencies to ensure that all gambling in the state takes place responsibly, and that help is in place for people who develop issues.
The South Dakota Lottery devotes more than $200,000 a year to problem gambling treatment services and has links to various bodies that can offer help.

The National Council on Problem Gambling offers access to various local and US-wide agencies, as well as a 24-hour confidential helpline.
Timeline of sports betting in South Dakota
1988
The people of South Dakota voted to legalize gaming in Deadwood after a "Deadwood – You Bet" campaign by locals who wanted to preserve the famous town's history.
1989
Gaming starts in Deadwood, only the third legal gaming location in the US after Nevada and Atlantic City.
2018
The Professional and Amateur Sports Protection Act (PASPA) is struck down by the US Supreme Court, allowing states to legalize sports betting.
2019
The first efforts towards legalization don't go very far.
2020
The House agrees by a single vote to put sports betting on the public ballot in November. It is passed by almost a 60-40 majority.
2021
Sports betting legislation is signed into law – work begins on launching the activity in Deadwood, possibly as soon as September.
Where can you bet in South Dakota?
South Dakota sports betting has been legalized, and is due to start in 2021, possibly as early as September.
The only locations where South Dakota sports betting will be able to take place, at least initially, are on casino premises in Deadwood, in the west of the state.
The good news is that there are more than 20 casinos in the town – it will be intriguing to see which ones offer sportsbooks and on-site online betting. You can find an up-to-date list here.
Sports betting in the United States
South Dakota betting FAQs
Can you sports bet in South Dakota?
Is FanDuel legal in South Dakota?
Can you play DraftKings in South Dakota?
Is MyBookie legal in South Dakota?