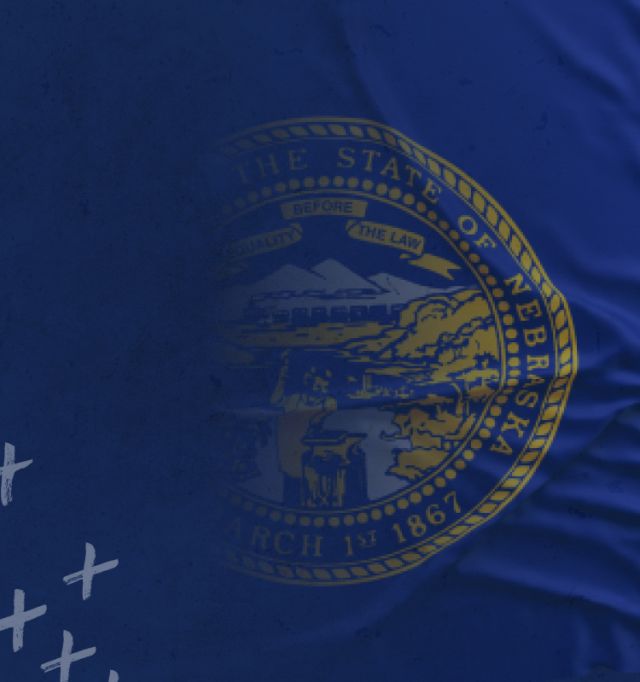 Nebraska online sports betting laws
Chances that the Cornhusker State would join the club for legal sports betting looked bleak for many years, but win an interesting turnaround, authorizing legislation was passed in May 2021. Nebraskans can now bet on sports in person at select retail locations, but online betting is not included in the bill.
Written by OnlineBetting.com staff.

Jennifer Gaynor
Administrative law and government relations attorney
Jennifer has a degree in Journalism from Northeastern University in Boston, Massachusetts, and graduated from George Washington University Law School, Washington, D.C, in 2005. She's been living in Las Vegas helping clients in the casino and gaming industry, as well as other regulated businesses, across Nevada for over 15 years.
She has authored and co-authored numerous articles and books on US gaming law, including most recently,  The Law of Regulated Gambling: A Practical Guide for Business Lawyers , American Bar Association (2020), and  That (Expletive) Broad: Women Who Broke Barriers in the Casino and Gaming Industry (2020) .
Is sports betting legal in Nebraska?
Yes. Nebraska passed legislation to legalize and regulate retail sports betting in the state in May 2021.
Is online sports betting legal in Nebraska?
No. Although Nebraska has passed legislation to authorize retail sports betting in the state, that bill does not provide for online or mobile sports wagering.
Is sports betting legal in Nebraska?
Nebraska adopts legal sports betting
Horse racing the exception
Daily Fantasy Sports in Nebraska
Daily Fantasy Sports (DFS) is not illegal in Nebraska; neither is it definitely legal. As with many other states, DFS is conducted here in a gray area. Leading DFS operators such as DraftKings and FanDuel are active in the state and offer plenty of choice for local bettors.
With no top-level pro teams in Nebraska, the most popular side in the state are the Cornhuskers, the University of Nebraska's football team. They regularly draw crowds of more than 85,000. NFL is popular here too, as are basketball, baseball, and hockey games from across the nation.
Responsible gambling in Nebraska
With sports betting only recently being leaglized and limited numbers of casinos, it is maybe not surprising that there are fewer agencies in the state, as opposed to others, actively promoting responsible gambling. All forms of gambling are supposed to be fun leisure activities; the majority of people are able to enjoy them as such.
However, some people run into difficulties and need support by bodies who exist to support responsible gambling. Nebraska offers the following:
Timeline of sports betting in Nebraska
2018
PASPA is declared unconstitutional by the US Supreme Court, opening the door for states to legalize sports betting.
2020
The first attempts to legalize Nebraska sports betting are launched but they fail to gain momentum and do not get past the committee stage.
2021
Nebraska's legislature passes a bill authorizing retail sports wagering at the state's 6 racetrack casinos.
Where can you bet in Nebraska?
Nebraska's recent legislation authorizes in-person sports betting at the state's six racetrack casinos. You can find a list of them below.
| Casino | Address |
| --- | --- |
| Fonner Park | 700 E Stolley Park Rd Grand Island, NE 68801-2200 |
| Lincoln Race Course | 7055 S 1st Street Lincoln NE 68523 |
| Horsemen's Park | 6303 Q Street Omaha NE 68117 |
| Columbus Exposition & Racing | 822 15th St Columbus NE 68601 |
| Fairplay Park | 947 S Baltimore Ave Hastings NE 68901 |
| South Sioux City | 1524 Atokad Drive South Sioux City NE 68776 |
Sports betting in the United States
Can I bet online in Nebraska?
Is MyBookie legal in Nebraska?
Is FanDuel legal in Nebraska?
What is the best cash out betting site?