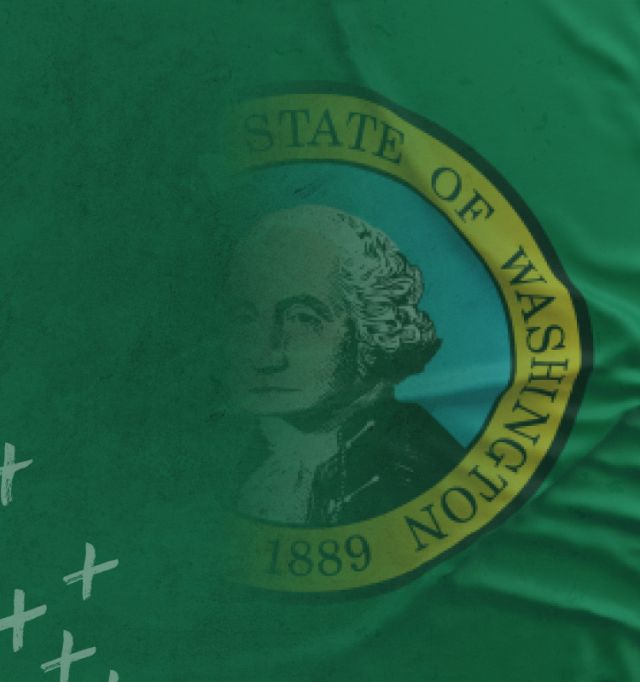 Washington online sports betting laws
Sports betting is now legal in the state of Washington. The law was passed in March 2020 and the state and the local tribes who run the state's many casinos are working to update their gaming compacts to clear the way for Washington sports betting to begin in 2021.
Written by OnlineBetting.com staff.

Jennifer Gaynor
Administrative law and government relations attorney
Jennifer has a degree in Journalism from Northeastern University in Boston, Massachusetts, and graduated from George Washington University Law School, Washington, D.C, in 2005. She's been living in Las Vegas helping clients in the casino and gaming industry, as well as other regulated businesses, across Nevada for over 15 years.
She has authored and co-authored numerous articles and books on US gaming law, including most recently,  The Law of Regulated Gambling: A Practical Guide for Business Lawyers , American Bar Association (2020), and  That (Expletive) Broad: Women Who Broke Barriers in the Casino and Gaming Industry (2020) .
Is sports betting legal in Washington?
Yes, Washington sports betting was legalized in 2020, making it the 21st state to take this step.
Is online sports betting legal in Washington?
No. The 2020 legislation provided only for in-person wagering at the state's tribal casinos.
How old do I have to be to place a bet in Washington?
You can bet from the age of 18 in Washington casinos, although the casinos may raise the age to 21 when alcohol is served. It is expected the same rules will be applied by the casinos to in-person sports wagering.
Is sports betting legal in Washington?
Washington legalizes sports betting
New tribal compacts required
Online sports betting licenses
Will Washington gambling winnings be taxable?
Who is allowed to bet on sports In Washington?
You must be at least 18 years old to bet in Washington
You will have to be in a casino to bet
What can't I bet on in Washington?
Daily Fantasy Sports in Washington
Although there is ambiguity over the legal status of Daily Fantasy Sports (DFS) in many states, in Washington the position is quite clear.
DFS is banned, 100 per cent illegal, and there are stiff penalties for any operators who try to offer games to people within the Evergreen State.
DFS fans in the state will hope that the popularity of the games, and the revenue that accrues to states, might lead to a loosening of the restrictions. So could the fact that legal sports betting will soon be launched in the state.
For the moment, however, no DFS operator may offer games to people in Washington.
Top sports to bet on in Washington
If and when Washington sports betting does become a reality, there will be no shortage of people wanting to take advantage of the opportunity. This is a state with a population of 7.5 million and a plethora of top-level sports teams.
Football
The Seattle Seahawks command massive support across Washington and nearby states. They won the Super Bowl in 2013 and their passionate fans have twice set a world record for the loudest crowd noise at a sporting event. That passion will undoubtedly translate into huge interest on betting on the top NFL action.
Responsible gambling in Washington
Even though Washington sports betting was not legalized until 2020, there are 29 casinos across the state and, thus several well-established agencies that work to ensure gambling is conducted in a responsible manner.
All forms of gambling are enjoyed by most people as a fun experience. For a few, however, it can spiral out of control and lead to severe personal problems.
Among the bodies offering help, advice and support are:
Timeline of sports betting in Washington
2018
The Professional and Amateur Sports Protection Act is struck down by the US Supreme Court. This clears the way for states to permit sports betting.
2020
A bill, House Bill 2638, legalizing Washington sports betting is signed by state governor Jay Inslee.
2021
Washington state engages in re-negotiation of tribal compacts to allow the state's tribal casinos to host sports betting, as contemplated under the 2020 legislation.
In June, the Washington State Gambling Commission unanimously votes to approve the amendments to the compacts, which now must receive approval by the governor and the federal government before in-person sports betting can begin at the state's tribal casinos.
Where can you bet in Washington?
Although Washington sports betting has been legalized, the process by which the tribes who run the state's 29 casinos are renegotiating and amending their tribal-state gaming compacts to allow sports wagering is ongoing.
So far it is not known which casinos will offer sports betting. A full list of tribal casinos in the state can be found here .
Sports betting in the United States
Can I bet online in Washington state?
Where can I bet on sports in Washington?
Can you sports bet in Washington?
Can you use Bovada in Washington?