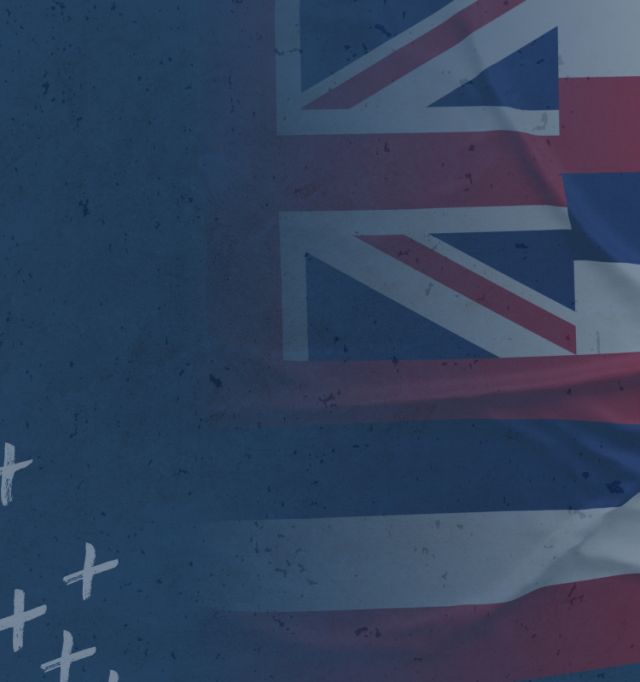 Hawaii online sports betting laws
Hawaii is paradise for most but for anybody who wants a bet on a sports event, it's more like purgatory. The Aloha State is staunchly opposed to any form of gambling and, although moves to legalize Hawaii sports betting are under way, it is unlikely they will succeed soon.
Written by OnlineBetting.com staff.

Jennifer Gaynor
Administrative law and government relations attorney
Jennifer has a degree in Journalism from Northeastern University in Boston, Massachusetts, and graduated from George Washington University Law School, Washington, D.C, in 2005. She's been living in Las Vegas helping clients in the casino and gaming industry, as well as other regulated businesses, across Nevada for over 15 years.
She has authored and co-authored numerous articles and books on US gaming law, including most recently,  The Law of Regulated Gambling: A Practical Guide for Business Lawyers , American Bar Association (2020), and  That (Expletive) Broad: Women Who Broke Barriers in the Casino and Gaming Industry (2020) .
Is sports betting legal in Hawaii?
No. Hawaii sports betting is – like pretty much any other form of gambling you can name – strictly illegal.
Is online sports betting legal in Hawaii?
There is no such thing as Hawaii online sports betting, and unlikely to be so in the near future.
Is sports betting legal in Hawaii?
Hawaii is the only state, apart from Utah, that currently permits no gambling of any form whatsoever. That means no casinos, no bingo, no state lottery – and definitely no Hawaii sports betting. However, even in this ultra-opposed state, there have been the first moves towards the ultimate legalization of sports betting although it hasn't got very far.
Several gambling-related bills were debated by the House Economic Development Committee meeting in February 2021. One, HB 736, proposed a pilot sports betting program, won the support of committee chair, Rep. Sean Quinlan, who said: "It's something we really need to look at."
However, the bill, which would have allowed companies to offer Hawaii online betting, was deferred and it is not clear when its progress might resume.
There was entrenched opposition to this, and to several other bills, even though it was pointed out that up to 276,000 Hawaiians – out of a population of 1.4 million – may be gambling up to $669 million illegally each year.
The fact that Hawaii's economy – boosted by exports of pineapples, sugar and coffee – is in a healthy state lessens the economic leverage that might otherwise be enjoyed by supporters of Hawaii sports betting.
Daily Fantasy Sports in Hawaii
There is no legal gray area around Daily Fantasy Sports (DFS) in Hawaii. Residents are strictly forbidden from engaging in DFS games. As a result, none of the major DFS operators offers the facility for people in the Aloha State to play any of their games.
Responsible gambling in Hawaii
As you might expect, with no forms of gambling at all allowed in Hawaii, there is less need for any responsible gambling resources.
The National Council on Problem Gambling has pulled together links to national resources and offers a helpline for anybody who does develop issues with gambling.
Timeline of sports betting in Hawaii
2018
PASPA is ruled unconstitutional by the US Supreme Court.
2021
The House and Senate debate a variety of bills relating to sports betting, without a great deal of enthusiasm or momentum developing behind any of them.
Where can you bet in Hawaii?
The simple answer is nowhere. There are no casinos in Hawaii, which means that, even in the unlikely event that sports betting is legalized here, it will most likely be online only.
Sports betting in the United States
Is MyBookie legal in Hawaii?
Which football betting site is the best?
Can you bet online in Hawaii?
Which is the most trusted betting site?