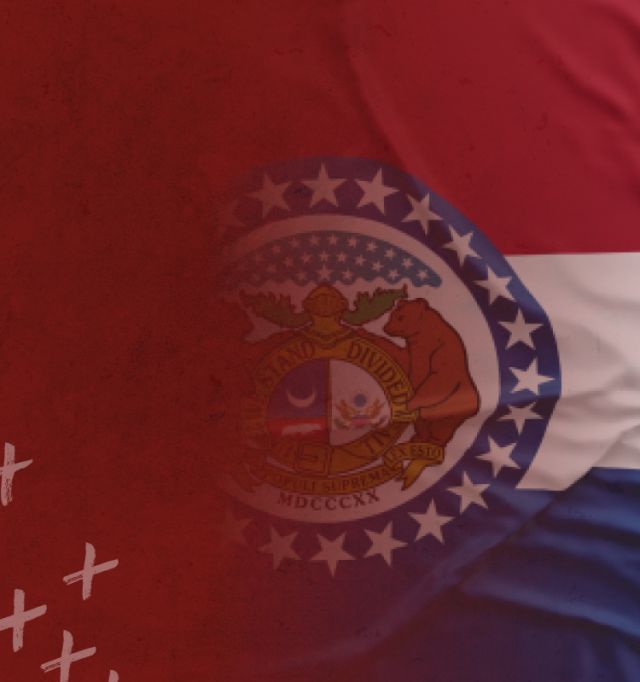 Missouri online sports betting laws
Missouri was high on many experts' lists of the states likely to legalize sports betting in 2021. There is massive momentum behind the push for legalization in the Show Me State, however, it was not enough to push legislation over the finish line in 2021.
Written by OnlineBetting.com staff.

Jennifer Gaynor
Administrative law and government relations attorney
Jennifer has a degree in Journalism from Northeastern University in Boston, Massachusetts, and graduated from George Washington University Law School, Washington, D.C, in 2005. She's been living in Las Vegas helping clients in the casino and gaming industry, as well as other regulated businesses, across Nevada for over 15 years.
She has authored and co-authored numerous articles and books on US gaming law, including most recently,  The Law of Regulated Gambling: A Practical Guide for Business Lawyers , American Bar Association (2020), and  That (Expletive) Broad: Women Who Broke Barriers in the Casino and Gaming Industry (2020) .
Is sports betting legal in Missouri?
No, Missouri sports betting is not legal yet, and hopes to legalize sports betting in the state in 2021 were dashed when the legislative session closed without a successful sports betting bill.
Is online sports betting legal in Missouri?
No, Missouri online sports betting has yet to be legalized, although there are hopes this could happen in 2022.
Is sports betting legal in Missouri?
2021 is not the year for Missouri to legalize sports betting
Senate leading drive for legalization
Daily Fantasy Sports in Missouri
Daily Fantasy Sports (DFS) exists within a legal gray area in many states – but not in Missouri. The state pushed ahead with legalization of DFS in 2016 and the people of the state have been happily playing daily fantasy games ever since.
And this is a state with plenty of sport to get excited about. NFL is always popular with players and the Kansas City Chiefs have been to back-to-back Super Bowls in 2020 and 2021 – winning the first. With two major league baseball sides and one NHL team located in the state too, as well as plenty of top-quality college sports teams, the people of Missouri have plenty of local interest to fire their DFS imaginations.
Top sports to bet on in Missouri
Although Missiouri failed to pass sports betting legislation in 2021, hopes remain high that legalized Missouri sports betting is on the way soon. When it is introduced, there are several local teams with strong followings, which will inevitably increase the betting interest in their matches.
Football
The NFL is huge everywhere in the US, but it definitely helps if you have one of the best teams in the league on your doorstep. The Kansas City Chiefs won the Super Bowl in 2020 and played again (but lost) in the Super Bowl 12 months later, ensuring a high profile for them in the state for years to come. Three college programs have football teams in Division I of the NCAA, too.
Responsible gambling in Missouri
Even though legal Missouri sports betting is not yet a reality, there are several resources already in place that help the cause of responsible gaming.
This can be explained by the presence of casinos in the state, as well as other gambling opportunities such as the state lottery.
Bodies offering materials that emphasize the importance of responsible gambling, as well as assistance for people who do have problems with addiction, include:
Timeline of sports betting in Missouri
2018
In readiness for the overturn of PASPA, Missouri legislators prepare six bills to legalize sports betting in the state.
2019
More bills are introduced to permit sports betting at casinos but again they fail to get past the committee stage.
2020
Three bills are introduced and pass through the House committee, but they fall victim to the disruption caused by Covid-19.
2021
Again, three bills that would legalize sports betting in the state are launched, but fail to reach final passage.
Where can you bet in Missouri?
If and when Missouri sports betting is legalized, it is most likely that the first places where retail wagering will be allowed will be the 13 casinos in the state.
All are located on riverboats, either craft that sail up and down the river or that are moored above or close to water.
| Casino | Address |
| --- | --- |
| Ameristar Casino Hotel Kansas City | 3200 North Ameristar Drive, Kansas City MO 64161 |
| Ameristar Casino St Charles | 1260 South Main Street, St Charles MO 63301 |
| Argosy Casino Hotel & Spa | 777 Northwest Argosy Pathway, Riverside MO 64150 |
| Casino KC | 1800 E Front Street, Kansas City MO 64120 |
| Century Casino Cape Girardeau | 777 North Main Street, Cape Girardeau MO 63701 |
| Century Casino Caruthersville | 777 E 3rd Street, Caruthersville MO 63830 |
| Harrah's North Kansas City Casino & Hotel | 1 Riverboat Drive, North Kansas City MO 64116 |
| Hollywood Casino St Louis | 777 Casino Center Drive, Maryland Heights MO 63043 |
| Isle of Capri Casino Boonville | 100 Isle of Capri Boulevard, Boonville MO 65233 |
| Mark Twain Casino | 104 Pierce Street, La Grange MO 63448 |
| Lumiere Place Casino & Hotels | 999 N 2nd Street, St Louis MO 63102 |
| River City Casino | 777 River City Casino Boulevard, St Louis MO 63125 |
| St Jo Frontier Casino | 777 Winners Circle, St Joseph MO 64505 |
Sports betting in the United States
Can you bet online in Missouri?
Can I bet on sports online in Missouri?
Is DraftKings available in Missouri?
Can I use Bovada in Missouri?