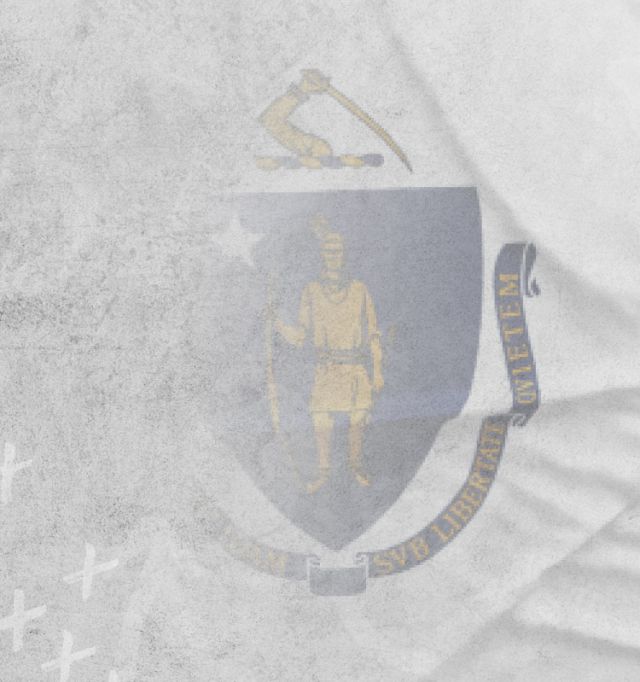 Massachusetts online sports betting laws
Massachusetts sports betting is not legal – yet. But it will be a massive surprise if the situation doesn't change soon. With a population of seven million, some of the most famous sports teams in American sport, and a legislature desperately keen for legalization, surely it will happen in 2021?
Written by OnlineBetting.com staff.

Jennifer Gaynor
Administrative law and government relations attorney
Jennifer has a degree in Journalism from Northeastern University in Boston, Massachusetts, and graduated from George Washington University Law School, Washington, D.C, in 2005. She's been living in Las Vegas helping clients in the casino and gaming industry, as well as other regulated businesses, across Nevada for over 15 years.
She has authored and co-authored numerous articles and books on US gaming law, including most recently,  The Law of Regulated Gambling: A Practical Guide for Business Lawyers , American Bar Association (2020), and  That (Expletive) Broad: Women Who Broke Barriers in the Casino and Gaming Industry (2020) .
Is sports betting legal in Massachusetts?
No, Massachusetts sports betting is not legal. But there is a strong appetite to change that very soon.
Is online sports betting legal in Massachusetts?
There are no Massachusetts betting sites yet. It does seem likely however that they could be launched in the near future.
Is sports betting legal in Massachusetts?
Massachusetts close to legalizing sports betting
Governor's support key to progress
Prospects for Massachusetts online sports betting
Betting on horse racing is legal
Daily Fantasy Sports in Massachusetts
There is no legal gray area around Daily Fantasy Sports (DFS) in Massachusetts. DFS was made legal on a temporarily basis in 2016 and permanently two years later.
That leaves residents of the Bay State free to enjoy DFS games, which are provided by all the leading DFS operators. DraftKings is based in Boston, which gives it plenty of local leverage.
With five leading pro teams in the state, there is no shortage of local interest in the sports games on offer.
Massachusetts is home to the Boston Red Sox, Boston Celtics, Boston Bruins and the New England Patriots, not to mention the New England Revolution soccer team and several top-level college programs.
Top sports to bet on in Massachusetts
The people of Massachusetts are spoiled when it comes to sport. The state is home to a host of famous names from the history – distant and recent – of America's most iconic pastimes. The chance to bet on the fortunes of these iconic teams will surely be seized upon by sports fans in Boston and beyond.
Football
The New England Patriots have enjoyed an extraordinary run of success since the turn of the century. Six times they've won the Super Bowl, all of which were led on the pitch and off it by Tom Brady and Bill Belichick. With five college programs fielding teams in Division I of the NCAA, this is a state that loves its football at all levels and will relish the opportunity to bet on it.
Responsible gambling in Massachusetts
In a state that loves its sport, and already features DFS, casinos, and a state lottery, it is no surprise that Massachusetts already has a firm focus on the advisability of gambling responsibly.
While betting of any kind is a source of fun for most people, in a small minority it can lead to addiction and consequent emotional and financial problems.
Several agencies in the Bay State offer assistance in the form of advice and practical help:
The Massachusetts Gaming Commission has a strong commitment to responsible gambling and offers a host of information about how the practice is regulated in the state

The Massachusetts Council on Gaming and Health offers help, extensive information, and training for people involved in the industry.

The Office of Problem Gambling Services focuses on prevention efforts to halt gambling issues before they develop, and assistance if they do.

GameSense is a site full of advice about gambling in Massachusetts casinos – including support for people who feel the need to self-exclude.

The National Council on Problem Gambling pulls together all the local resources in one place and also offers a national, confidential 24-hour helpline.
Timeline of sports betting in Massachusetts
2018
PASPA is ruled unconstitutional by the US Supreme Court, opening the door for states to authorize sports betting if they wish.
2019
Multiple sports betting bills are launched in Massachusetts, but none gets the momentum to go very far.
2020
The House attempts to work sports betting into a development bill, but the Senate amends it to take that language out.
2021
14 bills are launched to legalize sports betting – we wait to see which, if any, will be successful.
Where can you bet in Massachusetts?
There are presently no outlets for Massachusetts sports betting. The only sporting action you can bet on in the state is horse racing at Plainridge Park.
However, there are three casinos in the state, which would likely be high on the list of potential locations for sports betting if and when legalization happens.
| Casino | Address |
| --- | --- |
| Encore Boston Harbor | 1 Broadway, Everett MA 02149 |
| MGM Springfield | One MGM Way, Springfield MA 01103 |
| Plainridge Park Casino | 301 Washington Street, Plainville MA 02762 |
Sports betting in the United States
Massachusetts betting FAQs
Can you bet online in Massachusetts?
Is Bovada legal in Massachusetts?
Is DraftKings legal in Massachusetts?
What is the best cash out betting site?