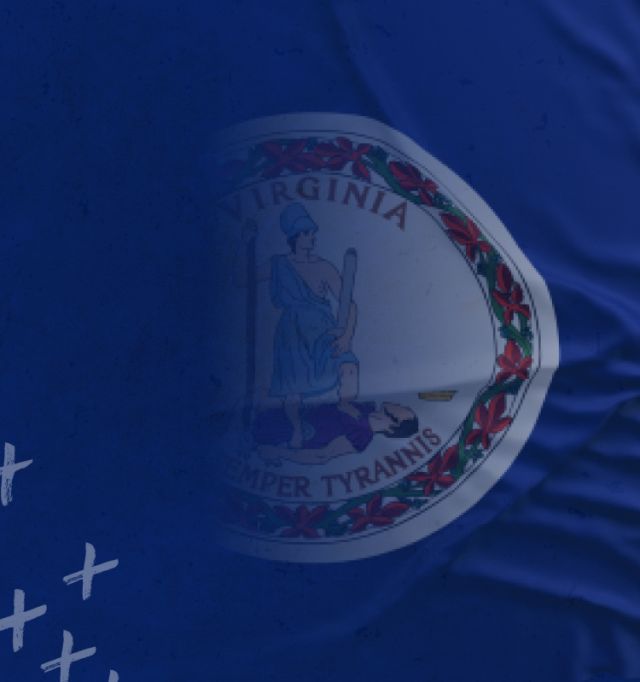 Virginia online sports betting laws
These are incredibly exciting times in Virginia. Online sports betting began in the Old Dominion in January 2021 and sportsbooks are vying for a piece of the action. Early figures for turnover in the state are extremely promising, with $265 million wagered in the first full month of Virginia sports betting.
Written by OnlineBetting.com staff.

Jennifer Gaynor
Administrative law and government relations attorney
Jennifer has a degree in Journalism from Northeastern University in Boston, Massachusetts, and graduated from George Washington University Law School, Washington, D.C, in 2005. She's been living in Las Vegas helping clients in the casino and gaming industry, as well as other regulated businesses, across Nevada for over 15 years.
She has authored and co-authored numerous articles and books on US gaming law, including most recently,  The Law of Regulated Gambling: A Practical Guide for Business Lawyers , American Bar Association (2020), and  That (Expletive) Broad: Women Who Broke Barriers in the Casino and Gaming Industry (2020) .
Is sports betting legal in Virginia?
Yes, Virginia sports betting was legalized in July 2020 and the first sportsbooks here went live in January 2021.
Is online sports betting legal in Virginia?
Yes, Virginia online sports betting is now legal – indeed, it's the only way you can place a bet here.
How old do I have to be to place a bet in Virginia?
You need to be at least 21 years old to be able to place a sports bet in Virginia.
How do I start betting in Virginia?
Decide which online sportsbook you would like to use – there are several to choose from.

Register for an account. You will need to submit details such as the last four digits of your Social Security number to prove your ID and age.

Deposit some funds in your account – there are various banking methods available.

Take advantage of any sign-up offers and bonuses for new customers.

You're good to go – start betting!
Is sports betting legal in Virginia?
Virginia legalizes online sports betting
Virginia retail betting expected in 2022
Online sports betting licenses
Virginia online sports betting – early results
Are Virginia betting winnings taxable?
Who is allowed to bet on sports in Virginia?
You must be at least 21 years old to bet in Virginia
You must be in Virginia to bet
What can't I bet on in Virginia?
Daily Fantasy Sports in Virginia
Virginia played a central role in the general acceptance of Daily Fantasy Sports (DFS) in the US. In 2016 it was the first state to pass a law specifically allowing and licensing DFS, setting a trend that many other states have since followed.
Virginia is the most populous state in the US that isn't home to a top-level professional sports team, but that doesn't curtail the appetite for DFS here. There are a host of big-name sports teams in neighboring states for Virginians to follow, while Virginia itself is home to several Division I NCAA programs. There is no shortage of reasonably local choices when it comes to making your DFS choices in Virginia.
Top sports to bet on in Virginia
Even though Virginia has no pro sports teams in the state, it is clear from the early levels of online sports betting here that there is a huge appetite for wagering. That will surely only increase as more sportsbooks become available for use within the state.
Football
The NFL is popular everywhere in the US, of course, and despite the absence of teams in their state, Virginians have teams nearby to cheer. The Washington Football Team, whose practice facility is in Virginia, play not far away – and may build a new stadium in the state. The Baltimore Ravens also attract ample support.
Responsible gambling in Virginia
For the overwhelming majority of people, any form of gambling including sports betting is a fun, enjoyable leisure activity. For a small number, however, it can lead to addiction and emotional and financial issues.
The need to encourage responsible gambling and to provide resources for people who find they have problems is recognized by states that have legalized sports betting. Virginia has several agencies in place that offer help to gamblers and professionals who work in the industry:
Timeline of sports betting in Virginia
2018
PASPA is thrown out by the US Supreme Court, opening the way for states to legalize sports betting.
2019
Despite expectations that Virginia would move swiftly towards legalization, no real progress is made apart from a study bill to analyze the viability of sports betting.
2020 - April
The Virginia state legislature approves of sports betting and the state governor signs it into law.
2020 - July
Virginia online sports betting officially becomes legal.
2020 - September
The Virginia Lottery Board approves sports betting regulations.
2021 - January 21
Online sports betting is live in Virginia as FanDuel begins operating a sportsbook in the state.
2021 - January 24
DraftKings launches its sportsbook in Virginia.
2021 - January 27
BetMGM and BetRivers both start operating in Virginia.
2021 - April
The lottery announces that $265 million was wagered on sports in February – the first full month of operation.
Where can you bet in Virginia?
Until the casino resorts are completed – by 2022 at the earliest – sports betting in Virginia is online only. The list of sportsbooks available is growing all the time and includes the following:
| Online Sportsbook | Partner Organization |
| --- | --- |
| FanDuel Sportsbook | Washington Football Team |
| DraftKings Sportsbook | N/A |
| BetRivers | Rush Street Gaming |
| BetMGM | N/A |
| William Hill | Caesars |
| WynnBET | NASCAR |
Sports betting in the United States
Can you bet online in Virginia?
Is DraftKings available in Virginia?
Can you bet on sports in VA?
Can you use FanDuel in Virginia?