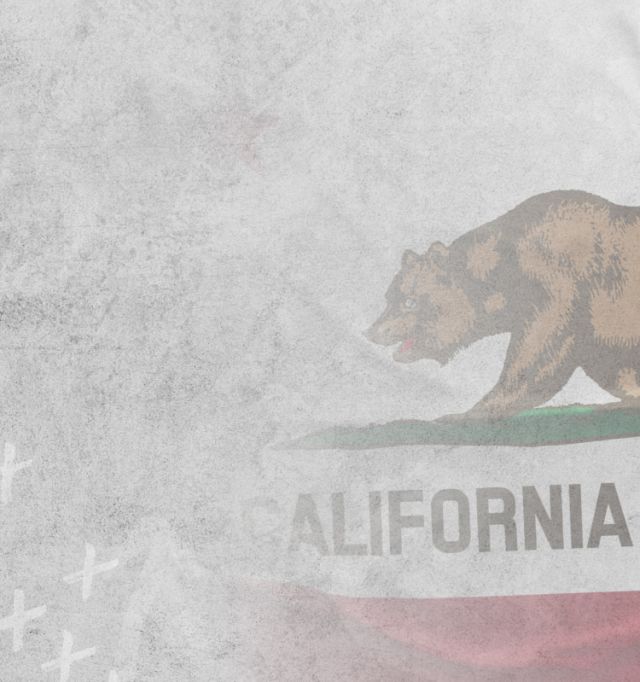 California online sports betting laws
There are nearly 40 million people in California and at the moment none of them can legally enjoy sports betting. Efforts to legalize it in the most populous state in the US are ongoing, including a ballot initiative that will be put before voters in November 2022, but, even if this passes, it will likely be 2023 before a California sports betting gold rush gets under way.
Written by OnlineBetting.com staff.

Jennifer Gaynor
Administrative law and government relations attorney
Jennifer has a degree in Journalism from Northeastern University in Boston, Massachusetts, and graduated from George Washington University Law School, Washington, D.C, in 2005. She's been living in Las Vegas helping clients in the casino and gaming industry, as well as other regulated businesses, across Nevada for over 15 years.
She has authored and co-authored numerous articles and books on US gaming law, including most recently,  The Law of Regulated Gambling: A Practical Guide for Business Lawyers , American Bar Association (2020), and  That (Expletive) Broad: Women Who Broke Barriers in the Casino and Gaming Industry (2020) .
Is sports betting legal in California?
California sports betting is not legal. Moves for legalization are under way, although it will likely be 2023 before the first sports bets can be cast in the Golden State.
Is online sports betting legal in California?
No. California online sports betting is not legal, and there is little prospect of that changing any time soon.
Is sports Betting Legal in California?
Legalization of Sports Betting to go to a Vote in 2022
Complexities Have Hindered California's Push for Legalization
Horse Racing the Exception
Daily Fantasy Sports in California
California is one of the states where Daily Fantasy Sports (DFS) operates in a gray area. There have been attempts since 2015 to specifically legalize and regulate DFS here, but none have reached fruition. In the meantime, the state's Attorneys General are yet to issue an opinion regarding whether DFS is illegal gambling under the laws of California, and no legal action has been taken by the state regarding DFS operators.
As a result, all the major DFS operators offer games to a huge and appreciative audience. California is estimated to have about 120,000 active players, generating more than $200 million a year in entry fees, and some $20m in revenue for the firms in question.
With a host of NFL, MLB, NBA, and NHL teams in the state, plus a thriving college sports scene, there is never any shortage of games to play on.
Top sports to bet on in California
With 15 teams at the top level of the big four American sports, and no fewer than 26 college programs in Division I of NCAA action alone, you will never, ever, be short of quality sport to watch and bet on in California.
Football
NFL is huge in California, with three teams located in the state: the San Francisco 49ers, the LA Rams, and the LA Chargers. With so many top-level college football teams also based here, there will never be a lack of action for sports fans to bet on if wagering is ever legalized.
Responsible gambling in California
Given the size of the population in California, and the number of casinos here, it is no surprise to find numerous agencies offering ways in which gambling can take place as responsibly as possible.
If and when California sports betting is legalized, it is clear there will be several places where anybody who encounters gambling problems can seek help:
Timeline of sports betting in California
2016
Bill A 1441 , which would legalize sports betting, is unsuccessful.
2017
Bill ACA 18 , which would set up a referendum to legalize sports betting, is launched unsuccessfully.
2018
PASPA is struck down by the court. Further efforts towards legalization are in vain.
2019
Legislators draw up another legalization bill. However, the tribes launch a separate initiative to legalize California sports betting at casinos only.
2020
More possible legislation, more threats of lawsuits, all under the shadow of Covid-19 – progress is, not surprisingly, limited. No sports betting bill appears on the November ballot.
2021
A coalition backed by the state's tribes successfully collects enough signatures to put a referendum that would amend the state's constitution to allow sports betting on the November 2022 ballot.
Where can you bet in California?
As things stand, there is nowhere you can enjoy California sports betting. If the 2022 ballot initiative is successful, it would allow for a launch at some point in 2023.
The referendum would allow only for in-person sports betting at California's 69 tribal casinos and four horse racing tracks. At present there are more than 60 casinos across California, all run by Native American tribes. The most up to date list can be found here .
It's noteworthy that there are rumblings that major national sportsbook operators may join forces with California's professional sports teams to support an additional sports betting ballot referendum to allow for mobile sports betting as well as in-person wagering at certain sports facilities. All eyes of the industry will continue to be on California to watch for developments in this space.
Sports betting in the United States
Can you bet online in California?
Is online gambling legal in California?
Where can I place bets in California?
What betting apps work in California?