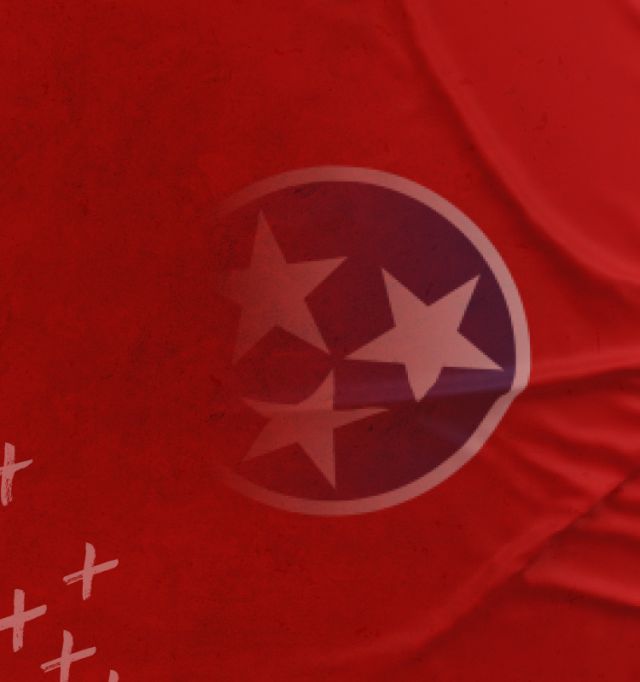 Tennessee online sports betting laws
Tennessee is one of the few Southern states that allows sports betting – and its bettors are clearly loving the opportunity. Betting on sports in the Volunteer State is strictly online-only – and in January 2021, a handle of $211 million smashed all previous monthly records.
Written by OnlineBetting.com staff.

Jennifer Gaynor
Administrative law and government relations attorney
Jennifer has a degree in Journalism from Northeastern University in Boston, Massachusetts, and graduated from George Washington University Law School, Washington, D.C, in 2005. She's been living in Las Vegas helping clients in the casino and gaming industry, as well as other regulated businesses, across Nevada for over 15 years.
She has authored and co-authored numerous articles and books on US gaming law, including most recently,  The Law of Regulated Gambling: A Practical Guide for Business Lawyers , American Bar Association (2020), and  That (Expletive) Broad: Women Who Broke Barriers in the Casino and Gaming Industry (2020) .
Is sports betting legal in Tennessee?
Yes, Tennessee sports betting is legal and sportsbooks started trading here in November 2020.
Is online sports betting legal in Tennessee?
Yes. Tennessee is unique in being the first state where sports betting can only be conducted online.
How old do I have to be to place a bet in Tennessee?
In common with most states where it is legal, you must be 21 or older to enjoy Tennessee sports betting.
How do I start betting in Tennessee?
Choose a sportsbook that offers the sports you want to bet on and the markets you like.

Go through the registration process – you'll need to give your personal details and provide some form of ID.

Deposit some funds in your new account.

Check out the welcome bonus available for new customers and make the most of it.

Make your first selection and enjoy your first bet.
Is sports betting legal in Tennessee?
Tennessee legalizes online sports betting
Remote registration and geolocation
Online sports betting licenses
Are Tennessee gambling winnings taxable?
Who is allowed to bet on sports in Tennessee?
You must be at least 21 years old to bet in Tennessee
You must be in Tennessee to bet
Restrictions apply to certain sports industry employees
What can't I bet on in Tennessee?
College sports live betting
Daily Fantasy Sports in Tennessee
Tennessee is a state traditionally opposed to any form of gambling – there are no casinos at all within its borders, for instance.
It therefore came as a big surprise when, in 2016, Tennessee became the third state after Indiana and Virginia to specifically legalize and regulate Daily Fantasy Sports (DFS).
The legislation required each DFS operator to pay a licensing fee of between $1,000 and $75,000 (depending on annual revenues), and to hand over a 6% tax on all revenue generated in the state.
DFS became a huge success in Tennessee, arguably paving the way for the legalization of sports betting. The daily chance to play on football, basketball, hockey and baseball has proved as popular as ever with fans in the state.
Top sports to bet on in Tennessee
Sport matters in Tennessee. The state has representatives at the highest level in football, basketball and hockey, and a huge number of top-drawer college teams. It's no surprise sports betting has caught on so quickly in the Volunteer State.
Football
The Tennessee Titans are regulars in the play-offs in recent years and will surely add to their sole Super Bowl appearance in 1999 soon. No fewer than 10 college teams play in Division 1 in the NCAA. Football is massive here – and so is the volume of betting on it.
Responsible gambling in Tennessee
Now that Tennessee online sports betting is here to stay, the industry has shown a commendable willingness to focus on the need for gambling to be undertaken responsibly.
While the vast majority of bettors treat it as a relaxing, fun activity, for a few people betting can lead to serious financial and emotional problems.
Under the bill that legalized Tennessee sports betting, 5% of all the state's revenue from gambling goes to the Tennessee Department of Mental Health and Substance Abuse . The department's website lists a host of resources where problem gamblers and their families can get expert help and advice. These include the Redline, a confidential 24/7 Tennessee helpline.
The Tennessee Education Lottery, which is the body that oversees betting in the state, also insists in its rules that would-be license holders submit a responsible gambling plan as part of their application. As a result, all sportsbooks operating in the state have self-limiting options in terms of the amount of money and time people can spend betting on sport.
There is even a Gambling Clinic at the University of Memphis that receives $180,000 annual funding from the state to treat people, train staff and helps to develop tools to address excessive gambling.
Moreover, bettors who use Tennessee sites also have access to:
The National Council on Problem Gambling (NCPG): A national organization that provides a national helpline, as well as links and resources for those combating problem gambling.
Gamblers Anonymous : Where gamblers can book meetings, share their common problem and help others to recover from compulsive gambling.
Gam-Anon : A self-help organization for the spouse, family or close friends of problem gamblers.
GamTalk : A 24/7 moderated online peer support forum for those with gambling issues.
Timeline of sports betting in Tennessee
2016
Tennessee legislature passes bill legalizing Daily Fantasy Sports.
2018
Tennessee Sports Gaming Act introduced to allow online-only sports betting.
2019
Tennessee becomes the first state to legalize online-only sports betting. Legislation becomes effective on July 1.
2020
First legal online sports bet is placed on November 1.
Where can you bet in Tennessee?
Tennessee was the first state to legalize online-only betting. There are no bricks-and-mortar locations where you can bet in the state. A full list of online license holders can be found here .
The current active license holders are:
| License Holder | Online Sportsbook Partner |
| --- | --- |
| BetMGM | BetMGM |
| Betfair Interactive US | FanDuel |
| Crown TN Gaming | Draft Kings |
| Tennessee Action 24/7 | Action 24/7 |
| American Wagering, Inc. | William Hill Sports Book |
| Churchill Downs Interactive Gaming, LLC | TwinSpires Sportsbook |
| WSI US, LLC | WynnBET |
Sports betting in the United States
Can you bet online in Tennessee?
Is FanDuel available in Tennessee?
Is DraftKings available in Tennessee?
Where can I bet on sports in Tennessee?