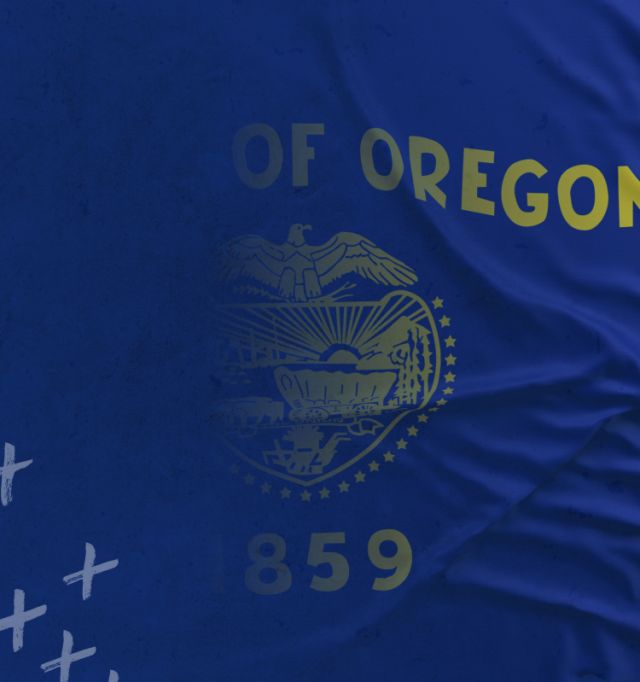 Oregon online sports betting laws
Oregon represents the westernmost point of the spread of sports betting across the US to date. The people of the Beaver State have only one retail casino and one mobile app so far, but there are hopes that this will increase in 2021 and beyond.
Written by OnlineBetting.com staff.

Jennifer Gaynor
Administrative law and government relations attorney
Jennifer has a degree in Journalism from Northeastern University in Boston, Massachusetts, and graduated from George Washington University Law School, Washington, D.C, in 2005. She's been living in Las Vegas helping clients in the casino and gaming industry, as well as other regulated businesses, across Nevada for over 15 years.
She has authored and co-authored numerous articles and books on US gaming law, including most recently,  The Law of Regulated Gambling: A Practical Guide for Business Lawyers , American Bar Association (2020), and  That (Expletive) Broad: Women Who Broke Barriers in the Casino and Gaming Industry (2020) .
Is sports betting legal in Oregon?
Yes, Oregon retail sports betting is legal – but only in-person, at one location at present, the Chinook Winds Casino Resort.
Is online sports betting legal in Oregon?
Yes, Oregon online sports betting is legal – but only through the Scoreboard app, which is run by the Oregon lottery.
How old do I have to be to place a bet in Oregon?
Whether you are betting in person or through the app, you need to be 21 to place a sports bet in Oregon.
How do I start betting in Oregon?
You may wager in person at the Chinook Winds Casino Resort sportsbook, or you may download the Scoreboard app on your desktop or mobile. You don't have to be in a casino to register or bet via the Scoreboard app.

Work your way through the registration process. You'll need to prove your identity and location.

Use one of the banking options available to put funds in your account.

Familiarize yourself with the app and the bet slip and start betting.
Is sports betting legal in Oregon?
Oregon legalizes online sports betting
One location for retail sports betting
Single option for online sports betting
Are Oregon gambling winnings taxable?
Who is allowed to bet on sports in Oregon?
You must be at least 21 years old to bet in Oregon
You must be in Oregon to bet
What can't I bet on in Oregon?
Daily Fantasy Sports in Oregon
No legislation specifically legalizing, regulating, or outlawing Daily Fantasy Sports (DFS) has been passed to date in Oregon.
In 2017, a bill was brought before the state government to legalize and regulate DFS through the state lottery. But that bill was adjourned and never revisited.
All the main DFS operators, including the big two, DraftKings and FanDuel, offer games to sports fans in the state. The big four sports are popular here, but so are soccer and the busy college sports scene.
Top sports to bet on in Oregon
With an NBA team, a top soccer team and one of the best college baseball programs in the country, the people of Oregon have plenty of sides to root for throughout the calendar.
Basketball
Basketball is the top choice when it comes to Oregon sports betting, largely because of the exploits of the Portland Trail Blazers. The Blazers have always had a massive local following, as have the four college programs that have teams in Division I of the NCAA.
Responsible gambling in Oregon
For most people, sports betting is, like any form of gambling, a relaxing and entertaining activity. For a small minority, however, it can lead to addiction and major family problems.
Oregon maintains a strong focus on responsible gambling in an attempt to minimize the impact of betting on people's emotional and financial health.
Timeline of sports betting in Oregon
1931
Oregon passes a law allowing pari-mutuel betting on horse racing, establishing a tradition of sports betting in the state.
1989
Oregon launches Sports Action, which enables people to place parlay bets on NFL (and, briefly, NBA) action.
1992
Oregon is made exempt as PASPA is passed, although only to the limited extent it offered sports wagering in the state at the time of PASPA's passage.
2018
PASPA is struck down and Oregon begins to plan for the launch of sports betting in the state.
2019 - August
The Chinook Winds Casino Resort starts accepting sports bets at its retail sportsbook.
2019 - October
The Scoreboard betting app is launched.
Where can you bet in Oregon?
There is at present only one retail sports betting outlet in the whole of Oregon. Chinook Winds Casino Resort is on the coast on the north side of Lincoln City - some distance from Portland.
| Casino/Retail Sportsbook | Retail Sportsbook Partner | Address |
| --- | --- | --- |
| Chinook Winds Casino Resort | Siletz Tribe | 1777 NW454th Street, Lincoln City OR 97367 |
| | | |
Sports betting in the United States
Can you bet online in Oregon?
Can I play DraftKings in Oregon?
Can you use Bovada in Oregon?
Is MyBookie legal in Oregon?