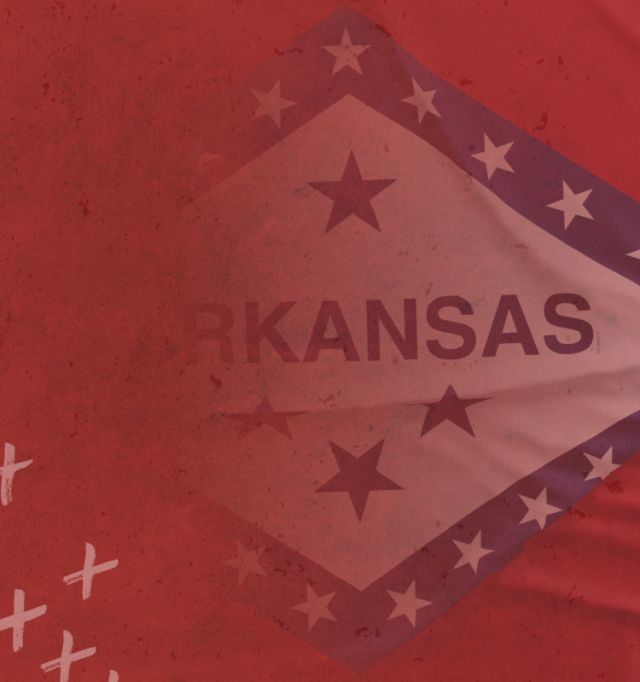 Arkansas online sports betting laws
Arkansas is one of the many states to legalize sports betting in recent years. So far, only retail betting is allowed, but hopefully the success of online sports betting elsewhere will persuade the state's legislators to expand its availability in the near future.
Written by OnlineBetting.com staff.

Jennifer Gaynor
Administrative law and government relations attorney
Jennifer has a degree in Journalism from Northeastern University in Boston, Massachusetts, and graduated from George Washington University Law School, Washington, D.C, in 2005. She's been living in Las Vegas helping clients in the casino and gaming industry, as well as other regulated businesses, across Nevada for over 15 years.
She has authored and co-authored numerous articles and books on US gaming law, including most recently,  The Law of Regulated Gambling: A Practical Guide for Business Lawyers , American Bar Association (2020), and  That (Expletive) Broad: Women Who Broke Barriers in the Casino and Gaming Industry (2020) .
Is sports betting legal in Arkansas?
Yes, Arkansas sports betting has been legal since voters in the state approved it in 2018.
Is online sports betting legal in Arkansas?
Sadly not. The law approved by Arkansas voters did not authorize online or mobile sports betting.
How old do I have to be to place a bet in Arkansas?
You have to be 21 years of age or older to place a sports bet in Arkansas.
How do I start betting in Arkansas?
If you want to bet in Arkansas, you will have to go to one of the racetrack casinos licensed by the state.

Go in person to the casino you want to bet at.

Sign up for sports betting – be prepared to show ID to prove your age and address.

Place your first sports bet.
Is sports betting legal in Arkansas?
Arkansas legalizes sports betting
Sports betting is only allowed in person
Are Arkansas gambling winnings taxable?
Who is allowed to bet on sports In Arkansas?
You must be at least 21 years old to bet in Arkansas
You must be on licensed premises in Arkansas to bet
What can't I bet on in Arkansas?
Daily Fantasy Sports in Arkansas
Daily Fantasy Sports (DFS) is one of the only ways in which Arkansans can engage with sports wagering online. In a state where online sports betting is not yet legal, DFS is an attractive option for sports fans.
A bill was signed into law in April 2017 formally legalizing DFS in the state.
The two biggest DFS operators, FanDuel and DraftKings, both have huge numbers of customers in Arkansas. They offer a large number of opportunities to play on football, basketball, baseball, and hockey.
Top sports to bet on in Arkansas
Arkansas is one of the states that does not have a pro sports team within their borders. However, that doesn't mean there isn't a huge appetite for sport – and for betting on it – among the people of the state, particularly college basketball.
Basketball
The Razorbacks, from the University of Arkansas, are one of several top-level college teams based in the state. With betting on college sports allowed in Arkansas, and the NBA popular from coast to coast, the action on basketball is constant with the local sportsbooks.
Responsible gambling in Arkansas
With the arrival of Arkansas sports betting, the focus on responsible gambling has been heightened.
While sports betting is a pleasant and fun experience for the overwhelming majority of people, for a small minority it can lead to financial and emotional problems. Some local bodies, such as the state lottery, have launched initiatives to raise awareness of the issues that can arise.
The Arkansas Department of Health & Human Services is responsible for general health and addiction services. However, the best resource available to people in the state is the National Problem Gaming Helpline . This enables access to other sources of support such as Gamblers Anonymous , GamTalk and Gam-Anon .
Timeline of sports betting in Arkansas
2018
A ballot initiative is passed by state voters authorizing the expansion of gambling operations, including to allow sports wagering, at two existing racetrack casinos and two new casinos in Jefferson and Pope counties.
2019
The first bet is struck at Oaklawn Racing Casino Resort on July 1 – a general manager places $5 on the Dallas Cowboys to beat New York Giants. It is one of two licensed casinos to open in Arkansas.
2020
Saracen Casino Resort, the third casino in the state, opens in October.
Where can you bet in Arkansas?
There are only three casinos where you can bet on sports in Arkansas. A fourth, in Pope County, has been authorized but has been delayed by ongoing legal wrangling over which applicant will be granted the casino license.
| Casino/Retail Sportsbook | Retail Sportsbook Partner | Address |
| --- | --- | --- |
| Oaklawn Racing Casino Resort | Oaklawn Race & Sports Book | 2705 Central Avenue, Hot Springs AR 71901 |
| Southland Casino & Racing | Betly | 1550 North Ingram Boulevard, West Memphis AR 72301 |
| Saracen Casino Resort | Quapaw Nation | 3513 Market Street, Pine Bluff AR 71601 |
Sports betting in the United States
Can I bet online in Arkansas?
Where can I bet on sports in Arkansas?
Can you bet on sports in Arkansas?