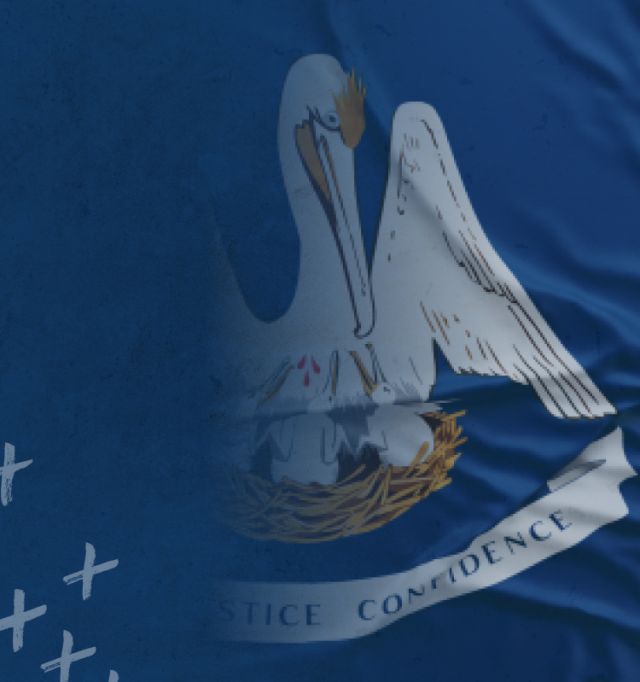 Louisiana online sports betting
Louisiana took the step of becoming one of the states to launch legalized online sports betting at the start of 2022. Several of the USA's leading sportsbook brands are now taking mobile bets in 56 of the state's 64 parishes, a move triggered by a referendum in November 2020.
Written by OnlineBetting.com staff.

Jennifer Gaynor
Administrative law and government relations attorney
Jennifer has a degree in Journalism from Northeastern University in Boston, Massachusetts, and graduated from George Washington University Law School, Washington, D.C, in 2005. She's been living in Las Vegas helping clients in the casino and gaming industry, as well as other regulated businesses, across Nevada for over 15 years.
She has authored and co-authored numerous articles and books on US gaming law, including most recently,  The Law of Regulated Gambling: A Practical Guide for Business Lawyers , American Bar Association (2020), and  That (Expletive) Broad: Women Who Broke Barriers in the Casino and Gaming Industry (2020) .
Is sports betting legal in Louisiana?
Yes. Following the result of the 2020 referendum, 10 retail sportsbooks have gone live across Louisiana since October 2021.
Is online sports betting legal in Louisiana?
Yes, it is. Six legal and licensed online sportsbooks began taking bets from Louisiana customers in January 2022.
How old do I have to be to place a bet in Louisiana?
Sports betting in Louisiana is legal only for people aged 21 or older in parishes that voted for it.
How do I start betting in Louisiana?
If you want to sign up for Louisiana sports betting with one of the licensed online operators now offering their services in the state, the registration process is straightforward.
1. Go to your chosen sportsbook's website or app and click the "Sign Up" or "Join Now" button.
2. Enter your name, email, date of birth and cellphone number.
3. You will also have to provide an address and the last four digits of your Social Security number.
4. Choose a username and password, and enter any bonus code relating to a sign-up offer.
5. Make your first deposit in your account and you're ready to start betting.
Is sports betting legal in Louisiana?
Louisiana legalizes sports betting
Online sports betting goes live in 2022
Who can I bet with in Louisiana?
If you want to sample Louisiana online betting, you can choose from some of the most trusted and impressive sportsbooks in the growing American market. Among the best operators now offering their services in Louisiana are:
• FanDuel: One of the very best American sportsbooks that has built on its DFS heritage to join the upper echelons of the sports betting space. When you sign up, you qualify for a risk-free first wager worth up to $1,000 – though it also offers seasonal sign-up bonuses such as the "deposit $5, get $280" offer in the countdown to the 2022 Super Bowl.
• DraftKings: Like its old sparring partner FanDuel, a brand that has pivoted from its DFS roots to become one of the leading names in sports betting. New customers qualify for a completely free $50 bet, plus a deposit boost that can be worth up to $1,000.
• BetMGM: The MGM entertainment brand teamed up with experienced sports betting operative Entain to launch this extremely impressive sports betting platform. It offers an outstanding user-friendly betting experience, which begins with a risk-free bet of up to $1,000 when you sign up for an account.
• Caesars: Another brand with a history in a related field, this time casinos, that has evolved smartly to claim a share of the sports betting marketplace. The welcome bonus of a risk-free bet worth up to $1,500 catches the eye, as does the superb ongoing betting experience.
Who is allowed to bet on sports in Louisiana?
You must be at least 21 years old to bet in Louisiana
To take part in Louisiana sports betting, you will need to be aged 21 or older.
You must be located in Louisiana to bet
All sportsbooks offering Louisiana online sports betting services must ensure that you are located within the state before you can place a bet.
This condition is backed up by geo-location tools.
What can't I bet on in Louisiana?
Politics
No American sportsbook is allowed to offer markets relating to elections – local, national or international – or any other political events.
Daily Fantasy Sports in Louisiana
The complicated nature of local Louisiana politics and geography helps to explain why major Daily Fantasy Sports (DFS) operators were not able to offer services in the Bayou State until 2021.
DFS was legalized in the state in 2018 - but 17 of the state's 64 parishes voted against.
That means there had to be incredibly accurate geo-location technology in place to ensure nobody could play in those areas.
However, by October 2021 both DraftKings and FanDuel had received licenses to offer DFS games in Louisiana.
Top sports to bet on in Louisiana
Now that Louisiana sports betting is under way, it is clear there is plenty of appetite for wagering in the parishes where it is permitted. There are two Big Four teams in the Bayou State - and a whole heap of top-quality college teams to follow as well.
Football
The New Orleans Saints earned a special place in folklore with their 2009 Super Bowl triumph. It was seen by many as a metaphor for the city's resurgence after the devastation wrought by Hurricane Katrina. Football is enormously popular in the state - both at NFL and college level. There are no restrictions on gambling on NCAA action here.
Responsible gambling in Louisiana
Even though Louisiana sports betting has only recently been legalized, there is already a healthy focus on responsible gambling in the state.
This is explained by the large number of casinos operating here, as well as the presence of the state lottery, which is among the bodies that take their responsible gambling duties seriously.
While gambling in any form is supposed to be a harmless leisure activity, for a small minority of people it can lead to addiction, and financial and emotional problems.
● Louisiana State Lottery : The first $500,000 in Lottery proceeds each year goes to the funding of assistance for problem gamblers, while the lottery has strong links with bodies in the state that help people with issues.
● Louisiana Department of Health : Offers insight into problem gambling and access to state and federal resources tackling the issue.
● Casinos : Venues such as the Golden Nugget offer self-help resources and links to a helpline.
● Louisiana Association on Compulsive Gambling : Offers helplines and access to treatment for problem gamblers and their families.
● National Council on Problem Gambling: This is a US-wide body with a local presence as it collates much of the help available and also offers a 24-hour helpline.
Timeline of sports betting in Louisiana
2018
PASPA is ruled unconstitutional by the US Supreme Court, clearing the way for any state to authorize sports betting within its borders.
2019
Sen. Danny Martiny makes a sustained effort to bring sports betting to Louisiana, but cannot get enough support for his bill
2020
Several legislators step up efforts for legalization and a question is put to voters on a parish-by-parish level in the election. Out of 64 parishes, 56 vote for legalization.
2021
In August, the Louisiana Gaming Control Board passed emergency sports betting rules to start the licensing process. Retail sports betting got under way on October 31.
2022
On January 28, the first six online betting operators – including some of the most respected names in American gambling – began to offer their services to the people of Louisiana.
Where can you bet in Louisiana?
As well as the online sportsbooks now operating in the state, there are now 10 bricks-and-mortar casinos accepting sports wagers. You can find an up-to-date list here .
Sports betting in the United States
Can you bet online in Louisiana?
Can I play FanDuel in Louisiana?
Can you sports gamble in Louisiana?
Is Bet365 legal in Louisiana?