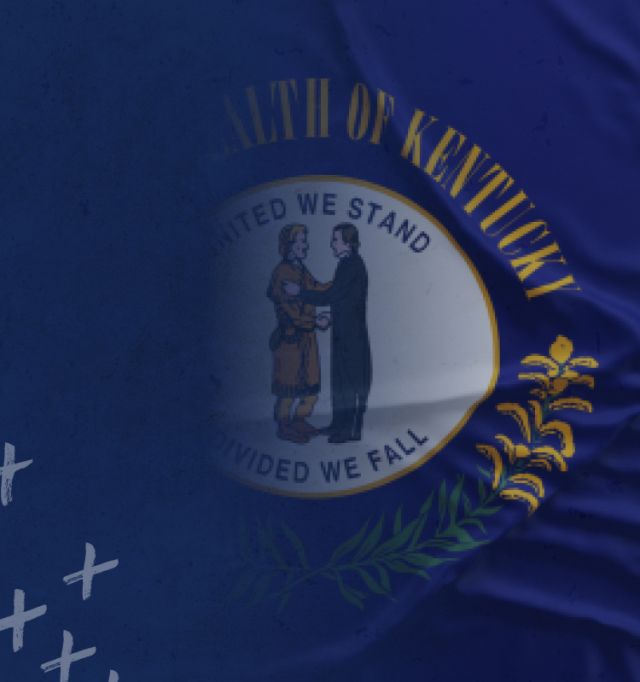 Kentucky online sports betting laws
Although home to the most famous horse race in the US, the Kentucky Derby, sports betting is not legal in the Bluegrass State. That could all be about to change with the possibility that legislation could be passed in 2022 that opens the doors to this huge industry.
Written by OnlineBetting.com staff.

Jennifer Gaynor
Administrative law and government relations attorney
Jennifer has a degree in Journalism from Northeastern University in Boston, Massachusetts, and graduated from George Washington University Law School, Washington, D.C, in 2005. She's been living in Las Vegas helping clients in the casino and gaming industry, as well as other regulated businesses, across Nevada for over 15 years.
She has authored and co-authored numerous articles and books on US gaming law, including most recently,  The Law of Regulated Gambling: A Practical Guide for Business Lawyers , American Bar Association (2020), and  That (Expletive) Broad: Women Who Broke Barriers in the Casino and Gaming Industry (2020) .
Is sports betting legal in Kentucky?
No, Kentucky sports betting has yet to be legalized, though there are hopes that that could change in 2022.
Is online sports betting legal in Kentucky?
Kentucky online sports betting is not legal yet. But it might be in the future if a bill passes in 2022.
Is sports betting legal in Kentucky?
Kentucky efforts to legalize sports betting
Online sports betting licenses
Will Kentucky gambling winnings be taxable?
Daily Fantasy Sports in Kentucky
As is the case in several states, Daily Fantasy Sports (DFS) operate in a gray area in Kentucky. DFS has not been formally declared illegal and no legal actions have been taken against DFS operators in the state, but at the same time no official laws to authorize and regulate DFS activities have yet been passed.
If Rep. Koenig's expected 2022 sports betting bill is passed, however, it will most likely include a provision for the legalization of DFS along with provisions to legalize sports betting in the state.
Leading DFS operators such as FanDuel and DraftKings offer services to the people of the state, who enjoy games on leading US sports such as basketball, football, baseball, and hockey.
College basketball is also hugely popular in the state; the basketball program at Western Kentucky University is one of the most successful in the NCAA.
Top sports to bet on in Kentucky
If Kentucky sports betting becomes a reality in the near future, fans of sports and of wagering on sports will have plenty to get them excited. Even though there are no big four teams in the Bluegrass State, there's a great deal of interest in sport here.
Basketball
College basketball is enormously popular in Kentucky, which is known as a diehard basketball state. The "Battle for the Bluegrass" between the Kentucky Wildcats and Louisville Cardinals attracts huge interest. If hoops fans have any bandwidth left, there is always the New Orleans Pelicans to watch in the NBA.
Responsible gambling in Kentucky
Even though all forms of gambling are heavily regulated and restricted in Kentucky, there are several resources available for anybody who has problems with gambling:
Timeline of sports betting in Kentucky
2017
A sports betting bill is introduced to allow the Kentucky Horse Racing Commission to oversee and regulate Kentucky sports betting.
2018
Within a month of the repeal of PASPA, Kentucky sets up a panel to study the regulation of sports betting.
2019
Four sports betting bills are introduced, one making it through committee, but there is not enough time – or support from the governor – to push it through.
2020
Another sports betting bill, this time with the support of the new state governor, progresses through committee but is bogged down in amendments and does not pass through the House.
2021
Governor Beshear gives his backing to the legalization of betting this year; but lack of time spells doom for the proposed legislation, and the state must wait until 2022 for another opportunity to legalize sports betting.
Where can you bet in Kentucky?
There are, at present, no locations where Kentucky sports betting is allowed. Online sports betting is not permitted in the state either.
This situation will change if legislation legalizing sports betting is passed in 2022.
Sports betting in the United States
Can you bet online in Kentucky?
Can I bet on sports online in Kentucky?
Is DraftKings legal in Kentucky?
Is Bovada legal in Kentucky?